Q&A WITH TIGER WOODS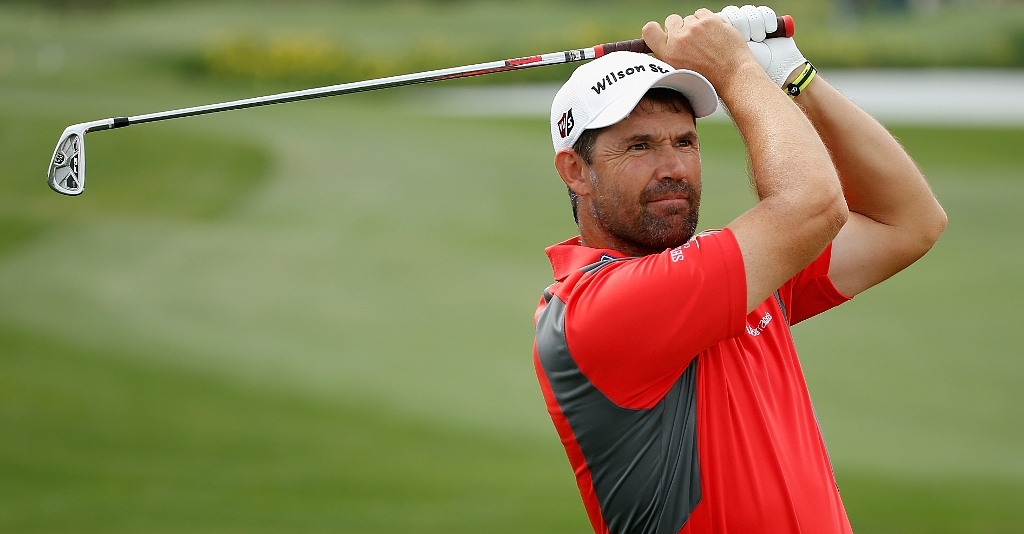 Here is the full text of the press conference conducted with Tiger Woods after his 2nd Dubai Desert Classic victory on Sunday
Here is the full text of the press conference conducted with Tiger Woods after his 2nd Dubai Desert Classic victory on Sunday
He shot rounds of 65, 71, 73 and 65 for a 14-under total of 274 and a winning margin of one shot.
QUESTION Tiger, congratulations. Fantastic victory. That was some back nine there, can you talk us through the day?
TIGER WOODS: Yeah, I got off to just a good as start you possibly could. I was 3-under through four, but I dropped shots at 6 and 9, and all of a sudden I was from being in the mix to all of a sudden out of the mix. And like I told Stevie, if we shoot 30 on this back nine, we'll probably be in a playoff, but just need to go out there and shoot the 30; I shot 31, and just happened to be good enough.
QUESTION: The putt on the 18th was obviously an exciting moment. Can you talk us through that?
TIGER WOODS: Yeah, it was inside left firm. (Laughter) No, after watching Damien hit two pretty good shots, I just happened to come up a little short and roll back in the water. By my pitch shot, I knew how quick it was. If I land the ball on the green, it's probably going to go in the water and protect a little bit there.
But I had the same putt and just kept telling myself, just roll the ball down there and just don't leave yourself a second putt, but just don't let it run by the hole. I hit it and it felt good when it went down there. It straightened out at the end, I thought I was going to lose it low and it straightened out and went right in the middle.
QUESTION Is that more fun than winning by seven or eight?
TIGER WOODS: I like seven or eight a lot more. (Laughter) It's a lot less stressful.
QUESTION How stressful did that feel after those easy wins?
TIGER WOODS: You know, today, as I said, I got right back into the mix of the tournament. I was four back and I birdied three of the four, and next thing you know, I'm right in it. I bogey two holes and I played myself right out of it.
And then I had to go out on the back nine and had to shoot something low to get myself back in the tournament again and then all of a sudden, I looked up on the board and Ernie had made a couple mistakes, but he rectified it with back-to-back birdies. But those two mistakes at least gave me a chance, if I could somehow produce the 30 I was looking for.
QUESTION You walked up the 15th tee just having made three birdies in a row, did you notice Ernie on the 11th green and did you see the score board changing?
TIGER WOODS: I knew him and Henrik were playing that hole there. They were finishing out but I didn't look at the scoreboard, no. I knew I was still behind. I knew I probably had to birdie three of the last 4- to at least have a chance because he still had — what, he had 13 and 17 and 18 to play.
Those are pretty easy birdie holes, and you might sprinkle in one more somewhere, so I had to make sure at least I went in and did my job, which I tried to birdie three of the last four.
QUESTION What was happening when Ernie was coming down 18, and obviously he put it in the water, where were you and were you aware of what was going on?
TIGER WOODS: I was in — wherever that is where you have lunch right next to the range. I was sitting there watching the telecast and grabbing a bite to eat. I was just watching to see, if Ernie knocked it in, great, I was right next to the range; I could go out and hit balls and start warming up.
It came down to that second shot whether I would go to warm up or not. And after he came up short, he had to hole his next shot, which is not exactly an easy thing to do.
QUESTION Yesterday you found that water on the 18th green; can you sympathize how difficult that shot was, given the circumstances of the end today?
TIGER WOODS: Well, two things. One, people don't realise how hard that wind blows above that grandstand. If you just upshoot it just a touch, that wind will just smoke it and that's what happened to me yesterday. Yesterday I only had 235 and a 3-wood to the front edge. That's not a number that I'm ever worried about carrying, and I came up, what, 15 yards short easy.
So if you just upshoot it just enough, that wind will beat it up pretty good. And that's one of the reasons why I went with 5-wood today on my second shot and make sure I drilled it pretty low to make sure that it had enough distance before it started rising above the grandstand. You know, Ernie had 5-wood out and it's a hard shot. People don't realise how hard of a shot that is. Even if you bail left, you have a putt that Westwood have, a 70-, 80-footer, and you can still putt that ball in the water.
So he had a really tough shot. Hey, I've been there before. I've put the ball in the water on the last hole with a chance to win the tournament.
QUESTION Would you ever consider laying up?
TIGER WOODS: I had 225 to the hole from the fairway. I think I can carry 225 from the fairway.
QUESTION You were saying earlier that this is a dream start, two-for-two and then coming over and beating the best in Europe by coming from behind, what sort of message would you like to sort of — does it send out?
TIGER WOODS: I don't know about messages. I'm happy about just winning two tournaments.
You know, last week, I played pretty well and this week after — I didn't tell you guys this, but I broke my driver on Wednesday and had to use my backup, which I didn't like very much. I spun it too much. It was fine on Thursday because the wind didn't blow, but as soon as the wind started blowing, I had a hard time controlling the driver because it kept spinning too much.
So just happy just to get out a win somehow. As I said today, I was on a periphery most of the day, and somehow got into it late in the back nine.
QUESTION Is that why you were practising sort of truncated follow-throughs with your driver on the range?
TIGER WOODS: Yeah, I had to get it down. This driver, it's supposed to be the same, but it spins more. I had a hard time keeping it down. That driver that broke, I used it for the last year and I had some pretty good success with it.
QUESTION How did you break it?
TIGER WOODS: I cracked the face.
QUESTION Did you just crack the face in practise on Wednesday?
TIGER WOODS: Yeah, first tee.
RODDY WILLIAMS: Tiger Woods, 2008 Dubai Desert Classic Champion, thank you very much.
QUESTION What was the turning point, was that the chip-in at 12?
TIGER WOODS: Yeah, the chip-in at 12 was a lot harder than people might think, because a ryegrass lie, it's really not that bad, but it's sitting down in bermuda. You know, there's not a whole lot of bermuda around this place right now.
So I just happened to catch one of those lies, and I was just hoping it would come out soft. I hit it hard and hoping I would kill it and it came out as soft as can be.
QUESTION Tell us about the tee shot at 17, that was spectacular?