Q&A WITH THE US OPEN LEADERS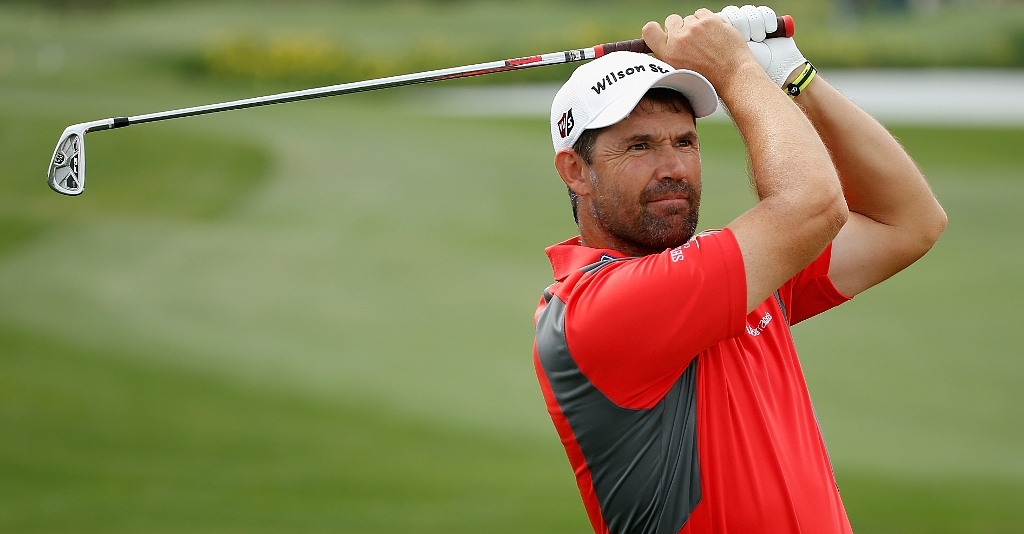 Here is the text of Q & A sessions conducted by the media with joint 1st round leaders Kevin Streelman and Justin Hicks on Thursday:
Here is the text of Q & A sessions conducted by the media with joint 1st round leaders Kevin Streelman and Justin Hicks on Thursday:
THE KEVIN STREELMAN INTERVIEW
RAND JERRIS of USGA: We're now joined by Kevin Streelman with a round of 3-under, 68, at Torrey Pines here in the first round. Kevin, you had a fast start at the Buick earlier this year. What is it about this golf course that suits your game?
KEVIN STREELMAN: I don't know exactly what it is. The tee balls all fit my eye well. I play a cut for most left to right shots, but most shots, and it just kind of feels like I'm able to hit that shot out here. I don't know, I just really love the golf course.
Q. You came out of the gate strong, with birdies on the first four holes. Something you sensed on the practice range this morning.
KEVIN STREELMAN: I did have a great warmup today. The last couple of weeks I've been striking the ball really well. I tried out — actually got a new putter two days ago, threw it in the bag today and stayed pretty hot today.
Q. When and where did you get married, and if you hadn't qualified, would you be on an extended honeymoon right now?
KEVIN STREELMAN: We got married two weeks ago in Marco Island, Florida, down off the tip of Naples. My wife, Courtney, back there. I think it was definitely a great move, obviously, in our lives, but as far as golf goes, it was great to have a couple of weeks off and kind of refresh everything, as well.
I missed three cuts in a row prior and then made the cut in Atlanta right before the wedding and didn't play that well on the weekend. It definitely was nice just to get all that done and as great an experience as it was, we were able to look forward and really get refreshed and enjoy everything.
Q. In January, you told the story about being on the practice green and looking up and seeing Tiger and being too scared. Did you kind of shake your head and think four or five months later, tied for the lead at the U.S. Open?
KEVIN STREELMAN: Yeah, it's been an incredible run on the PGA TOUR thus far, absolutely. I don't think what happens today yet has quite sunk in, but I won't have too much time to sink in because I've got to go early tomorrow morning. I'm going to try to get a quick meal and a great night's sleep and hopefully see you guys tomorrow again.
Q. What does it say about the depth out there on the mini-tour and the fine line separating guys when it's you with Justin Hicks who's toiling in anonymity on the Nationwide Tour and barely hanging on there, presumably he's gone to Q-School like you have, and you're the two guys sitting up on top of Tiger, Phil, Ernie, et cetera, et cetera?
KEVIN STREELMAN: There's definitely a lot of great players that not many know the names of out there. The hard thing with what we do is there's no long-term contracts, as the NFL or NBA has. You have to perform each year, or else you don't get to stay here, and you have to continue to perform. And the difficult, incredible battle of Q-School, which we all have to endure to get here, for the most part, most of us have to endure, but you have to get through the Q-School to get on the Nationwide. There have been books written about it.
I've played well at Q-School and not gotten to the final stage. You get back to square one. You feel like you're as good as a lot of guys out here, you compete against them, played against them in college and growing up, but if you have an off-putting day at Q- School, you could win every mini-tour event of the year, have an off- putting week first stage and you're not here.
I birdied the last four of five holes at my first stage, or I wouldn't be here. I think a lot of it's timing and a lot of it's kind of your journey and your destiny. But fortunately, I've been very blessed and it's been a fun ride.
Q. When you made qualifying for this tournament, how much of a confidence boost was it knowing that you were coming to this course as opposed to Winged Foot or Oakmont where you haven't played before?
KEVIN STREELMAN: There was definitely a familiarity effect. I love a lot of the tee shots out here. I feel the course is set up perfectly for a U.S. Open, very fair. You have abilities to make birdies. You're probably not going to make a bunch of them, but if you hit balls in the right spots, you can save pars. And if you hit great shots, you're rewarded with good birdie looks.
So it's not as brutal, and the fairways don't have the huge slopes on the fairways where you can hit good shots, and it ricochets into the rough. It's a fair golf course and a fair test. It's fun to play.
Q. Would you talk briefly about the putter, what is it, how did you get it?
KEVIN STREELMAN: It was — it's a Scotty Cameron. I was using a prototype for a while, it was a face-balanced putter, getting a little technical here. It was a little cut out in the back, a little bit easier to hold on line. I switched to — it's called a Del Mar 3.5 Scotty Cameron that they brought out to me on Tuesday. It's just kind of a face look that I've always liked. It's more toe-balanced, so it swings a little bit more.
I work with Stan Utley as well, and he took a look at me Wednesday, and we both agreed this putter feels more athletic with it, and a little more of a stroke. The other one is more — if you're struggling, you go to it, because it holds the face off a little longer. But if you've got rhythm and good flow to your swing, you can use a toe-in putter that you can release to the target.
Q. I believe it was 2004, you said you had $400 in your bank account and were kind of stranded here and the investors in Chicago didn't return your calls. What do you think is going through their minds right now?
KEVIN STREELMAN: I don't know. It's forgive and forget. I've been very blessed to meet the sponsors — through that I was able to meet the sponsors that I did have for the last three years. They're the loudest group out there today, and second, third families for me. Like I said, everything happens for a reason, and I was very blessed to meet the people I did. It's unfortunate what happened with the other guys, but hopefully they're all doing well, as well.
Q. So many players have used the term "fair" when they've talked about this course. It almost sounds like patrons at Augusta. You had six birdies in your round today; Justin had seven birdies in his round today. Those are pretty significant totals for a U.S. Open. Over the next four days, do you feel this golf course giving up those birdies?