Q&A WITH RYUJI AMADA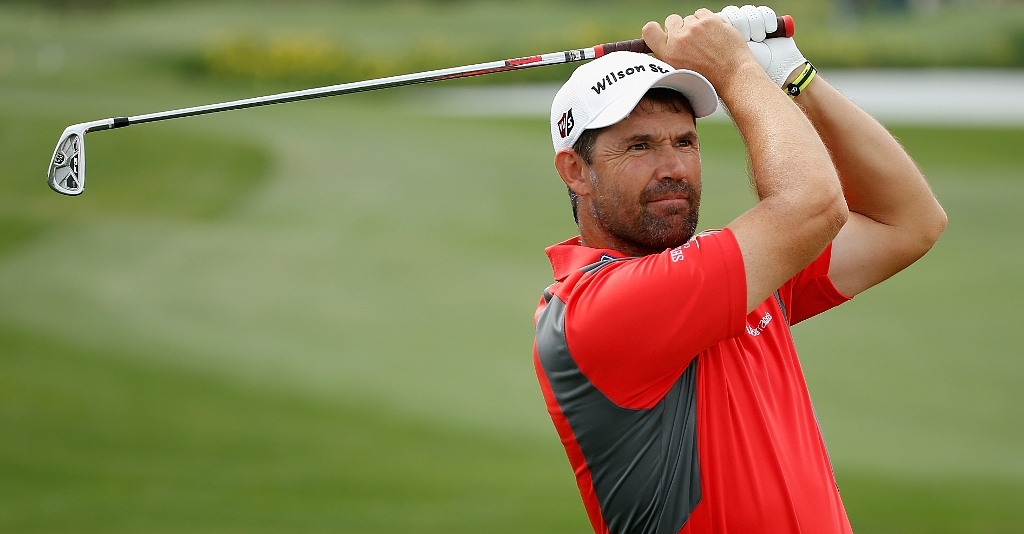 Here is the full text of the interview conducted by the media with AT&T winner Ryuji Imada after his victory on Sunday.
Here is the full text of the interview conducted by the media with AT&T winner Ryuji Imada after his victory at the TPC at Sugarloaf in Georgia on Sunday.
THE PGA TOUR MODERATOR: We'd like to congratulation Ryuji Imada, 2008, AT&T Classic champion. I know that sounds pretty good to your ears. Ryuji, we were talking as we were walking up about that last putt and what a relief it was to make that putt because you had come a long way, had a lot of second places since your playoff loss here. You really deserved this.
RYUJI IMADA: Yeah, it's definitely an unbelievable feeling to be standing here as a 2008 AT&T champion. And I had one thing on my mind coming to this week, was to get a win. And to actually do it is just an unbelievable feeling.
You know, last year, I think I shot 15-under last year, got in the playoffs. You know, it was the same scenario, but I was actually the chaser instead of, you know, being chased. So it was a little bit easier this time.
And in the playoffs I was fortunate that my ball had a very good lie, and also I was fortunate that Kenny had to play his second shot first. And, you know, it was very unfortunate that it hit the tree and it went in the water. It gave me another option to lay-up and play smart and get my par or birdie the normal way, I guess.
But I had about a 25-, 30-foot putt, which I didn't want to hit it that firm, but left myself about a 4- or 5-footer, and I'm just so relieved that the last putt went in.
THE PGA TOUR MODERATOR (to the media): Questions please?
Q. Ryuji, you've got to realize if we wrote the story last week it wouldn't be realistic. The same guy who lost the playoff last year when he hit it in the water wins the playoff this year when his opponent hits the water. Do you feel like you are living a fairytale right now, or how do you feel?
RYUJI IMADA: Well I never really believed in destiny but I'm starting to believe it.
You know, it — I don't know what to say. I just love this place. I feel very comfortable on the golf course. I feel like I can play very well out here.
And, you know, even starting today I was three shots off the lead and I didn't quite get off to a very good start, but I knew if I just stick with it I would have a chance. And, you know, by the 14th hole I was on top of the leader board.
So I felt very at ease compared to last year. This time around.
Q. Ryuji, a two-part question here. What do you believe was the turning point for you today in the final round? And, second part, can you talk about the green-side bunker shot at 17; you were up and down there?
RYUJI IMADA: I don't know if that was the turning point, but I think I made a very good birdie on 7, I believe. I didn't particularly hit a very good tee shot. I left myself quite a long way in, but I hit it to about four feet and made that putt. That got me off on an under-par for the day. And if I could just get off, you know, 8 and 9 with two pars I would have a lot of birdie opportunities on the back nine which I took advantage of on four holes. So I'm very pleased.
Q. What about that bunker shot on 17 as well?
RYUJI IMADA: You know, I didn't hit a very good tee shot, went in the left bunker just like last year. Not so much the same result on the second shot. But I hit a pretty good shot, just drifted a little bit with the wind, went in the bunker. But I was still on the up slope. So it left me with a, you know, pretty easy bunker shot.
And I didn't want to get it past the hole from there to have a quick putt coming down so I left myself a perfect shot about two, two-and-a-half feet. So, you know, it was not a very tough shot. But under the circumstances it was tough. But I'm glad it's over.
Q. Were you scoreboard watching out there? And what was going through your mind when everybody was in contention at one time or another?
RYUJI IMADA: Well there weren't too many scoreboards out there. I knew there was one on 13 that — and then 15, I believe, is it. Anyways, I looked at all of them.
I knew Parker was doing great. I think he eagled 13. He got to 15-under when I had just made birdie on 10. So I knew that, you know, there was a lot of work to do to catch him. But I guess he made a couple bogeys coming in, and here comes Kenny.
Kenny birdies 14 and 15, or 15 and 16 and, you know, I was on the top of the leader board and now I'm chasing him.
On the 18, the second shot, I knew I had to make a birdie or eagle to just tie him. So I didn't have a very good lie, but I got a practice in last year in the playoff so I knew what to do.
Q. It was pretty close to where you were last year?
RYUJI IMADA: Yes, it was very close. I think I was a little bit forward closer to the green, but I was on more of a down slope which made it a little bit tougher.
Q. Would you have gone for the green if you had to hit your second shot first? Were you planning to go for it?
RYUJI IMADA: Yes, definitely. Definitely.
You know, obviously getting it past the green, chipping back down the hill is going to be a lot easier to make birdie or Eagle. So I would have gone for it.
And, you know, luckily, for me, you know, Kenny had to hit first. And I couldn't really tell what had happened from up top. And I asked a couple people, one said it's very close, and one said it's in the water. So I didn't know what to do. So that's why I took a lot of time to hit the second shot for the decision to lay up.
You know, after laying up I knew I had to, you know, at least make par, maybe a birdie. And then Kenny hits a great shot, almost goes in, which, you know, changed the strategy a little bit. Maybe I had to -I needed to make a putt for birdie. But I got a little too aggressive and left myself a tester. But I'm glad it went in.
Q. Not to put words in your mouth, did you say that this year your reaction to pressure and your decision making is a lot clearer and better than it was last year?
RYUJI IMADA: I don't know if it was clearer, but I was more relaxed, definitely. And my caddie was also relaxed. We were joking around. I also had a great group. Jonathan, who I know from junior golf, and Ryan Palmer I know well from the Nationwide Tour days. So I had a great group. And we were joking around all day and it was a fun day.