Q&A WITH ROSS FISHER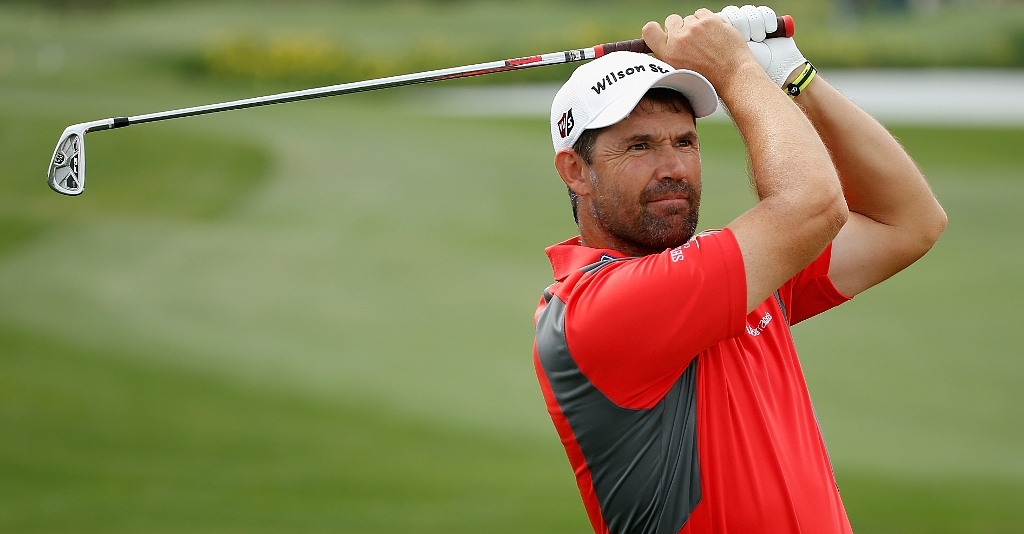 Ross Fisher, who is tied for second after the round two at the BMW PGA Championship at Wentworth, talks to the press.
SCOTT CROCKETT: Thanks as always for coming in to join us. The old songs says, 'It's not how you start, it's how you finish.' I suppose that was the theme for your round today. A fantastic end; you must be delighted with where you are in the championship, as well.
ROSS FISHER: Yeah, definitely, like you say, didn't start so well. But yeah, I kind of battled my way back after making double on the first. There was a lot of highs and a couple of lows, as there always is around here because it's such a demanding course.
But like you say, to finish birdie, eagle, birdie, was absolutely fantastic. Walking off 15, Adam (Marrow) just said to me, he said, "Come on, let's have a good finish, try and get it one better than yesterday with two birdies, which is what I tried to do." And obviously it's turned out a little better with 4-under for the last three.
SCOTT CROCKETT: Give us the details of that stretch. What did you do at 16?
ROSS FISHER: 16 I was a little bit lucky I didn't hit the best of 2-irons and I was just short in the right-hand trap and hit a really good sort of three-quarter pitching wedge to I suppose about six feet and made it for three.
17, I hit a really good drive quite a long way down there. I think I had about 270 to the flag, and just thought if I try and hit 3-iron, pitch it short and hopefully it will chase up there, and hit it a little bit left but I always thought it was going to be good. So I tried to take the applause and as it sort of was pretty low to start, but it grew and grew, and I thought, well, this could be pretty good. But to walk up there and see it, that I hit it quite close and to see the ball three feet away obviously made a job a lot easier. Obviously made three there, so that was great.
18 was always going to be a tough decision off the tee, really, and just sort of turned and said, well, it's just a decision now and said, well, mind is already made up and the 2-iron was already out of the bag. So made it very easy for me to know what exactly I had to do. Just hit the 2-iron in the fairway, give myself a chance.
And probably got a little bit greedy probably played for a little bit more, the adrenaline after making 3 and being on the last hole and just hit 4-iron, actually thought I was in the trap. But to see it just short was obviously quite pleasing. But then thought, crickey, I've got quite a fiddly little shot here. I've practised those quite a bit, and to play it how I played, I absolutely nipped it in perfectly; and to see it check up and finish about a foot away and to tap-in was very good.
SCOTT CROCKETT: We talked about your finish, what happened after the first, you got off to the worst possible start.
ROSS FISHER: A lot of guys are hitting 3-woods and some are hitting driver. I just felt for me, hit driver, just stay aggressive. And I've hit it right in the bottom of the hill a couple of times, and hit driver yesterday and made five.
Today I hit a decent drive but it was just in the right-hand rough. Lie was pretty good so just tried to smash a wedge up the hill and the grass just snagged the club and came out short in the trap. I actually thought there was going to be quite a bit of sand and there was not much sand at all and just caught too much ball and it went to like the far side of the green and had a tricky 2-putt. Then I fortunately saw Anton hit his and he sort of went about six, eight feet past. So I knew how quick the putt was, and even then, mine still went probably close to eight, ten feet past. So to start with the 3-putt obviously was very disappointing.
Q. You had hit a 3-iron 270 yards at 17?
ROSS FISHER: Yes.
Q. Do you do that often or is that an exception?
ROSS FISHER: Probably not, no, not on a flat, calm day, no. I probably hit a 3-iron about 230. But obviously 17 the ball was a little bit below my feet and the wind was a little bit off the left and helping. So 270 to the flag – it was 246 to the front. So I just figured if I could hit a really good 3-iron and pitch it around 225, 230 it will have a chance to go to the middle of the green. And to walk up and see it three feet away, it was very, very pleasing, and obviously the right club in the end.
Q. We spoke a little bit just after your round, you said in here, "I really think that if I play well, I can win it." That wasn't just idle talk obviously.
ROSS FISHER: No, no, definitely not. I never joke about things, Charlie. You should know that by now, the amount times we've spoken.
But no, I feel really good in myself and with my game at the moment. You know, to hear your coach say, "You know, you're absolutely perfect. Your divots are perfect. You're flushing it." It just gives you so much confidence to stand out there knowing that your swing is in very, very good order.
And obviously the last two days have shown it, but, yeah, like I said to you, I'm not just here to make up the numbers and represent the club. I'm here to win the tournament, which, you know, I firmly believe I can do it.
So there's a long way to go, but I've certainly given myself a good opportunity with two days to go.
Q. Did you have a kind of reaction after Dubai after you did so well; what happened in the weeks after that? Obviously you can't do that every week, but nevertheless.