Q&A WITH PAUL BROADHURST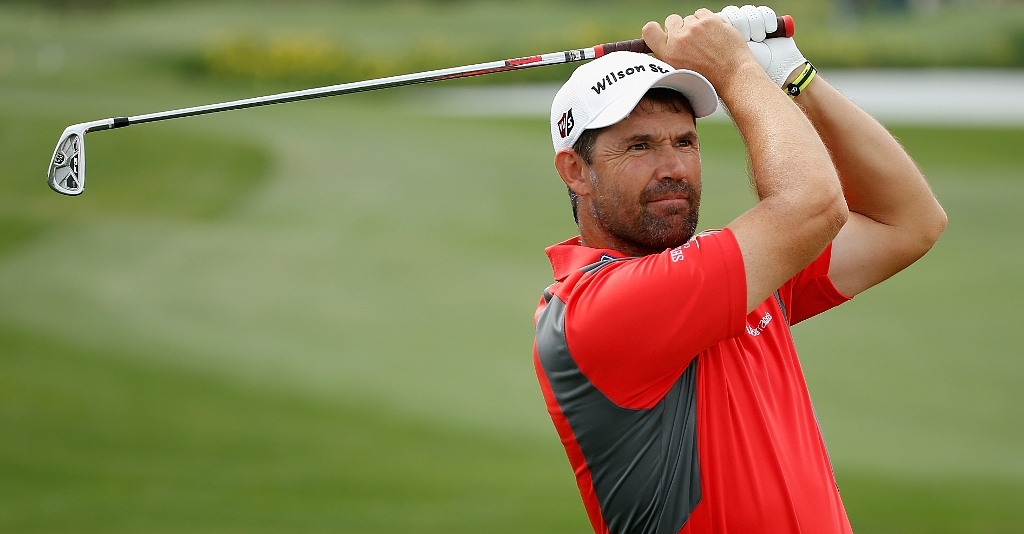 Paul Broadhurst, who birdied the last three holes of round three to take joint-lead of the BMW PGA Championship, talks to the press.
MICHAEL GIBBONS: Paul, thanks for coming in again. Pretty good finish and turned a pretty good round into a very good round, would that be fair?
PAUL BROADHURST: Dropped a shot at the first, what I thought was a really good drive from just over the end, about six inches off the fairway, buried it. Couldn't get it on the green with the poor chip and opened with a bogey. After that, played really, really solid. Drove it probably as good as I've ever driven it today. Put myself in good position on pretty much every hole. Missed quite a few chances. Played really solid tee-to-green.
Not looking forward to the rain, but have to take conditions as they come.
Q. Would you regard yourself as a decent wind and rain player?
PAUL BROADHURST: Wind, definitely, yeah. Not bothered about the wind. I'm not keen on the rain. So we'll see what happens tomorrow. I'm hoping that the weather forecast changes overnight. I don't mind the wind but the rain – I've had good round in the rain, I've had bad rounds. We'll see.
Q. When is the last time you drove it as well as you did today?
PAUL BROADHURST: No, I can't remember. I drove it really, really solid today. Just worked on a few things after the first day. There were signs the first round that I was getting a bit better but yesterday I played well tee-to-green, much better and putted awful. I had 21 putts the first day, it was a little bit of a shock to putt so badly, and today I didn't hole that much. I had a nice one at 16, but other than that, missed quite a few chances and through in a 3-putt on No. 10 as well.
Q. Was driving the problem last week for you?
PAUL BROADHURST: I suppose so. I hardly hit the fairway last week. It was tough, and, you know, massive change to this week and starting to pay dividends. Starting to hit the ball well again.
Q. Your previous wins, based on that, would you rather go into tomorrow in the lead or just one off so that you can make a bit of a charge?
PAUL BROADHURST: I've done it from the front and it's not going to bother me in any way. Sometimes it's easier if you're in front of the last group and put the score on the board. Doesn't look like that's likely to happen. If I'm in the lead, great.
Q. What change did you make?
PAUL BROADHURST: I just went back a few. We all – I've always worked on certain things. It's just when my right foot moves into the ball. I sort of dismiss that a little bit and went looking for a moral to that swing and it hasn't been working. So we've just gone back to the way my right foot's been working, and that helps me swing on the club on the right arm.
Q. It would be a double for Bob Torrance, Padraig and then you?
PAUL BROADHURST: Yeah, it would be a miracle if I win after last week.
Q. Last week, you described it as a horror show, if somebody said you would be leading going into the final round, would you think they would be smoking something funny?
PAUL BROADHURST: Probably, but know my game better than anybody, it's peaks and troughs. You just have to try and forget the week before and come in and do your best. So far I've turned it around from last Sunday – sorry, last Friday. (Laughter) I did play last Sunday; it was awful.
No, you know, I've just hit the ball, every day, it's got better and better the long game and the putting has gotten worse and worse.
Q. What were your expectations at start of the week?
PAUL BROADHURST: Probably to make the cut. I don't know where I am in the Order of Merit, I haven't looked at the moment. I know I'm in the 100s somewhere. Probably my idea was to make the cut and see what happens. But you open with a 66 you have to set your sights a little bit higher than that. Take a 68 tomorrow.
Q. You've done this so many times before –
PAUL BROADHURST: Talk to John Pace about that.
Q. After just missing out on the Ryder Cup last year, has that driven you on in terms of motivation this season?
PAUL BROADHURST: Not so much motivation. It was the reason I went looking for perhaps a stronger method after just missing out and playing poorly the last five or six weeks of the qualifying. Perhaps that was a mistake. I played poorly most of the year. Just haven't found any sort of consistency whatsoever.
Q. Has this been a moment this week where you suddenly thought – accepting that you're kind of trying to rediscover old form ask technique if you like but has there been a "eureka" moment?
PAUL BROADHURST: Not yet, no. Hopefully that will come tomorrow.