Q&A with Morgan Pressel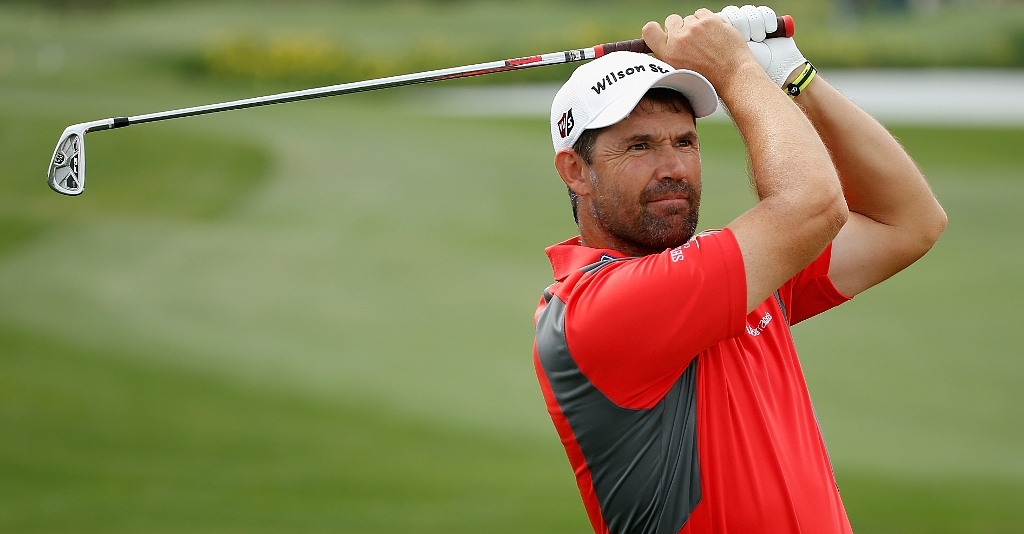 Kraft Nabisco Champion Morgan Pressel talks to the press ahead of the Ginn Open at the Reunion R&C in Florida.
DANA GROSS-RHODE: Thank you for joining us, your first tournament back since winning the Kraft Nabisco Championship. What have you been doing to refocus to get ready for the Ginn and possibly becoming only the second person in history to win the first tournament after the Kraft Nabisco?
MORGAN PRESSEL: Well, it's been a really hectic week. It's been crazy with first losing my clubs and getting back and just being home with all of my family and my friends and everybody coming up to say hi, going to couple of the places that I practice at home and people calling me nonstop. It's just been a lot of fun. I've done a lot of interviews and a lot of media and it's been a pretty full week.
Q. (About losing golf clubs.)
MORGAN PRESSEL: I did not have the bags at the time. My grandfather thinks that they were lost or stolen in Palm Springs. I think they actually made it to Fort Lauderdale and were stolen there.
Nobody really knows where we are. Callaway Golf has been unbelievable as far as getting me a new set as fast as possible. I lost them Monday night and I had an almost entirely new set by Thursday, new bag and new everything. I can't thank them enough. It exactly the same as it was. And, you know, they feel great. So I'm really excited about that.
I wasn't sure exactly if I would have a smooth transition, but Callaway made it so easy on me, so it was great.
Q. (About attention received since winning).
MORGAN PRESSEL: Like I just said, I've been really, really busy. I just feel like every moment, I can't walk five feet without somebody saying congratulations. It's so cute to know that so many people actually did watch and it is such a big deal for me. I have gone shopping a couple of times, got a couple purses, shoes.
Q. How do you think your game has changed, your attitude right now?
MORGAN PRESSEL: Well, yes and no, it's the same game. I'm still playing the same game. I worked with my coach, Martin Hall at home, and actually we figured out that I could coil better off my right side and hopefully get a little more power and more consistency on my backswing. So that's some of a big swing change I've been working on over the last week. It's a great thing thought for me and I hit it pretty well when I think about it.
Obviously I have a lot of confident from the last week. I putted very well and I hit the ball well and I was even better mentally and that was huge for me. So hopefully I can take that confidence into this week.
Q. Is there anything in the bag that you can't replace?
MORGAN PRESSEL: No, I didn't lose anything. Not that I know of yet. In another couple of weeks, I might be like, oh, where is – but nothing right now that I know of that I lost.
There's one key chain that I have to find that ever since I've put it on the bag, I played better. Put it on towards the end of last year and it says, "You'd better make more money than I spend." It's perfect for me and ever since I put it on I started playing better. So I have to see if I can kind it again but that's it.
Q. Had you ever gone that period of time, Sunday to Thursday without hitting golf balls?
MORGAN PRESSEL: Oh, I hit golf balls Tuesday morning. I pulled out an old set. I didn't waste any time there. I pulled out my X-18 irons that I used last season.
Q. (About changing clubs so early in season).
MORGAN PRESSEL: Well, I'm trying to look at it as the fact that I change clubs all the time. Technology is always improving. Callaway is always coming out with something new. So it's just kind of a forced change in that sense.
But they are not any different than the clubs that I used to use. So there's not – the club that is were in my bag were not that old anyway, so it's not like, you know, I was used to looking at some dent on my putter that helped me line up. The putter was two weeks old. It's not something that I'm worried too much about.
Q. (About being attached to any of lost clubs).
MORGAN PRESSEL: No, not yet. I don't like to become too attached to any club. I always like to change just for the fact that, you know, the possibility that you do lose your clubs, I mean, I just always like to be able to adapt and change to what's new.
Q. In the moment that you realised that you won the major, it was obviously shock and jubilation and disbelief on some level. Since you have not played since, has the reality of the accomplishment truly set in yet, or is it something that's not going to set in until you get that competitive juice flowing again?
MORGAN PRESSEL: I think it's set in. I've got the trophy at home. (Laughing).
I don't know. Kind of just – it was just a wow at the time, and then after – when I got home and I got all of the phone calls, and you're watching it on TV. We watched the rebroadcast last night and it's just really cool. It's like, wow, it really did happen. And then of course coming to the golf course the next day that was a quick transition to the real world.
Q. With the shoes and now the diamond deal today that was announced, have you had any time to reflect on what it meant and how major, no pun intended, how major this was?
MORGAN PRESSEL: I try not to think about it that much, just fact that it is just another tournament and it's just one tournament. Hopefully it's the first of many because that's my goal. It's one step. It's one step on the way.
Q. (About new set of Callaway clubs).
MORGAN PRESSEL: Yes, I know that Roger Cleveland was out in the Callaway trailer out at the Masters and he had personally grinded my wedges beforehand when I was out at the Callaway test center last year or so, so he was able to do them there which was pretty cool.
Q. Advertisers have talked about the importance of players like yourself moving forward for some of the younger American players; can you talk about the importance of carrying on what they started?
MORGAN PRESSEL: I think that there's a great generation of young Americans out here on Tour. Four out of the first five events were won by Americans, Paula Creamer, Meaghan Francella, and you know, it's great for the Tour. I think it brings a lot of publicity and hopefully it will continue and inspire more young girls out here to come out and give us a run for our money.