Q&A WITH MARTIN KAYMER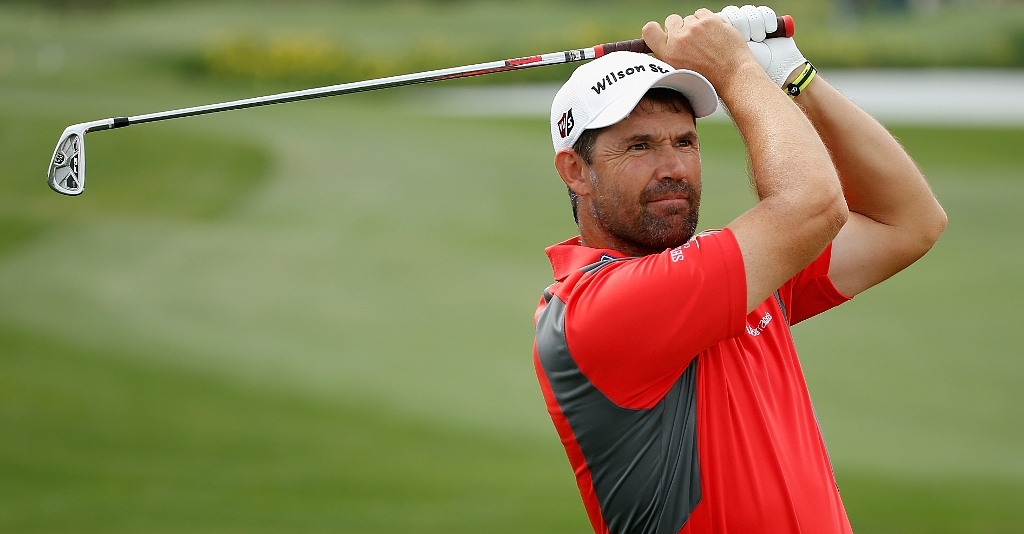 Martin Kaymer, Germany's exciting new kid on the block on the European Tour, spoke to the media this week. Here's what he had to say:
Martin Kaymer, Germany's exciting new kid on the block on the European Tour, spoke to the media at the Gallery Club in Arizona this week.
Here is the full text of what he had to say:
SCOTT CROCKETT: Thanks, Martin Kaymer, for coming in to join us, and welcome to your debut at the WGC events as a whole. Just talk about being here this weekend; looking forward to your week here.
KAYMER: It's my first tournament in the US as a professional. It's so different, actually, from Europe. But in a really positive way. There's so many good things. The golf course, I played it today and I really like it. I was here actually the whole winter for practicing in Arizona and it feels a little bit like home. I think it will be a great experience.
CROCKETT: Can you quite believe you're here? You've had quite a rise through Challenge Tour in Europe, European Tour and Rookie-of-the-Year and now here. It's been a rapid rise for you, hasn't it?
KAYMER: It went really, really fast. But I don't know, I was working really, really hard the last years, and I don't know, I think I deserve it in one way. It was a big step from the European Tour, where it was always the goal to play on the European Tour. And now I have a chance to play on the US Tour, in these type of tournaments, which is really awesome.
Q. How good were you as an amateur, or was it a case do you think of when you took a few years maybe on the Challenge Tour to really ….
KAYMER: Actually the plan was to play the third-level Tour in Germany, which is the EPD Tour. The plan was to play this Tour for a year to qualify for the Challenge Tour, then play the Challenge Tour for a year to qualify for the European Tour. But I did it in one year, which was really fast. But I decided to turn pro when I won my first tournament out of Germany. It was in Austria. It was the Austrian Amateur Championship. And I decided then that I have a good chance to earn money with golf, because it was always fun for me to play golf, which is for me the most important. And then I noticed, after this tournament in Austria, then I noticed that maybe I have a good chance to play as a professional.
Q. So did you spend any time on the EPD Tour?
KAYMER: Yeah, I played 15 tournaments. And then I got an invitation for the Challenge Tour event in Germany. And I did very well in this event. And then I had the chance to play a few more and qualified for the European Tour.
Q. Easy game?
KAYMER: Not easy, but I was lucky a little bit.
Q. What were the circumstances for how you came to practice in Arizona over the winter?
KAYMER: I mean Germany is so cold, you don't want to be there. That's just how it is. And I went here last year already for a couple of weeks, because friends of mine, they have a house and I can stay there whenever I want, which is really good. And this year I went here with a Swedish player, he's on the European Tour, as well. That was actually the reason to come back, so I'm not alone again. Last year I was alone, and this year I was with a Swedish guy and we practiced a lot. The facilities over here are perfect, the weather. And I really like the — I don't know, the American — the attitude in sport. They are so supportive.
When I came here I got to the golf course and I said "I play on the European Tour; is there any chance I can practice here?" And they said, "Yes, of course you can."
In Europe it's not usual, you can't do that. Here they were really helpful and supporting. And that's why I came over here.
Q. Was that in the Phoenix area?
KAYMER: That was in Scottsdale.
Q. Who was the Swedish player?
KAYMER: Alex Noren. We played on the Challenge Tour two years ago — yeah, two years ago.
Q. Which course do you play?
KAYMER: I played a lot of times at Whisper Rock and Troon North. On Troon North I was living very close to Troon North, so that's why it was better to go there every day.
Q. That's a pretty good number of guys that play at Whisper Rock; isn't there a slew of TOUR people?
KAYMER: I was lucky, I know Chris Hanell, he's a Swedish player, and I played a couple of times with him on the European Tour. He's a member there and he took me out a couple of times. So it was really good. The facilities over there and the conditions of the course, they are even better than on the European Tour but I think usual for the US Tour. But it was just nice to practice there because it was unbelievable.
Q. Could you have imagined when you left Arizona after the winter that you'd be back here for this week?
KAYMER: I noticed that I was close to the top 64; I think I was 76th. And my goal was to play well in Abu Dhabi, Qatar, Dubai, that I can play over here. I was never expecting that I could win Abu Dhabi. I knew that I hit the ball very well when I came back to Germany after these five weeks over here and I felt really good. And that was actually the first week that I worked with a professional caddie. And he helped me a lot on the course, especially in the final round. There were actually only two really good weeks. In Qatar, I missed the cut there.
Q. I was going to ask you, too, what the odds were of when you left here that you'd be coming back in April for The Masters. And secondly, I can't imagine, you were probably just barely born when Bernhard won his first one?
KAYMER: '84, it could be.
Q. You were born in '84?
KAYMER: Yeah, but I don't know what year he won.
Q. '85
KAYMER: Okay.
Q. Do you remember watching that?
KAYMER: My father did, probably, but I don't think did..
Q. Can you talk about that, playing against him for the first time this year?
KAYMER: Yeah, I think this is a huge event, of course it is, which is really nice that I'm – Fanny Sunesson, she's coaching me since – I've known her a couple of years, and right now we call it like coaching. And she would prepare me to play this tournament, because I think it's huge that early in my career to play this kind of tournament. I was talking to her a little bit that we have to talk about different things, about Augusta, how is it, what is different. And I think she will prepare me very well for this event. But of course it's huge.
Q. When you won in Abu Dhabi you beat Henrik?
KAYMER: That was good. The third round was really good. I had Justin, my caddie, with me and Fanny and Henrik, so it was a good draw. And I felt really calm the whole round. And, yeah, I don't know, there was almost the same feeling I had when I played with Ernie Els in Dubai. He was very relaxed. It felt almost like a practice round. I was like, oh, be careful, it's still a tournament. But it's good.