Q&A WITH LUKE DONALD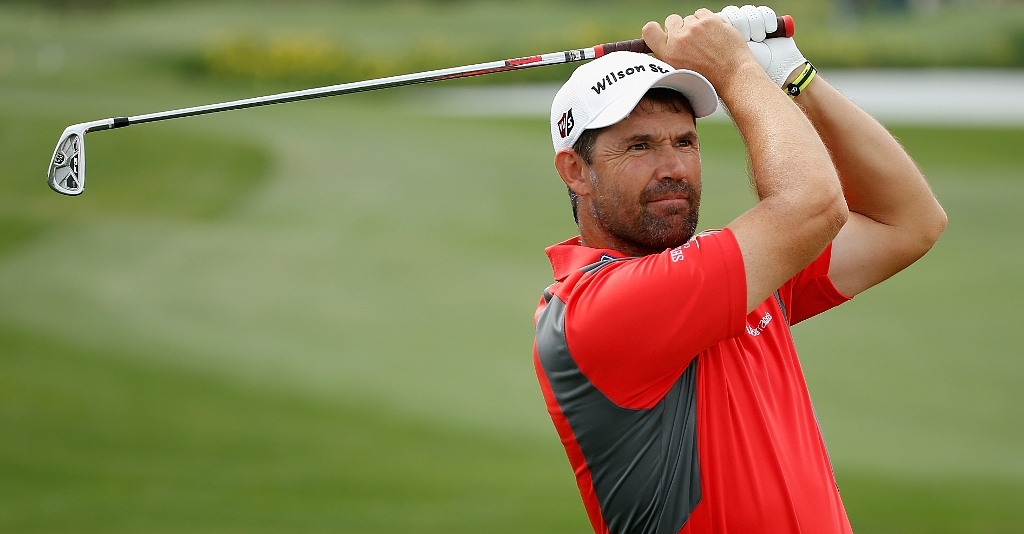 Tournament leader Luke Donald talks to the press at the half-way stage of the EDS Byron Nelson Championship.
JOE CHEMYCZ: We welcome Luke Donald in, Luke with a 4-under par 66 today, 7-under par total for 36 holes. Luke, I see here 13 of 14 fairways today. Obviously driving the ball very well.
LUKE DONALD: (Smiling) Yeah, I drove it well. That obviously sets me up very nicely around this course because the rough is a little inconsistent. You can get some bad lies and you can get some decent lies, but you always get a good lie from the fairway.
I drove it pretty well. The last couple tee shots I flared out to the right just a little bit, but other than that it was very solid.
Q. And one bogey in two days. That came today on 14. So your irons are good and putting is good?
LUKE DONALD: Yeah, I'm really not putting myself into too much trouble and I'm very consistent off the tee and hitting a decent amount of greens, and when I'm missing greens I'm hitting it close, and just kind of everything is working very well.
Q. After all these rounds in the 60s, how does it feel to finally have a lead here at the Nelson?
LUKE DONALD: (Smiling) Yeah, I was excited about my game coming into this week. I felt really like I was swinging well and very in control. I think that showed the last couple days. I've been very consistent, so just looking forward to hopefully continuing that over the weekend.
Q. What is it about this place? That's ten straight rounds in the 60s here for you.
LUKE DONALD: Yeah, I suppose it's a course I just enjoy. You don't have to overpower it, you don't have to be ultra-long to be successful here around. It's more about placing it. There's only two par 5s on each course. And I just have good memories, I suppose, kind of like horses for courses. Yeah, I have good thoughts and good feelings about this place when I play here, and it shows.
Q. Having showed that, Wetterich is one of the longest hitters on TOUR, and he's won last year and one off the pace this year. What does that say about the course?
LUKE DONALD: Well, I think anyone can win around here, all types of games, I suppose. But I think if you look at his stats, he was very accurate, too, last year and hit a lot of greens. And I think more often than not the person who hits a lot of greens this week is very successful.
Q. Do you set your schedule to try to play the courses that aren't bombers' paradises?
LUKE DONALD: Not necessarily. I mean, in the past I've had some success on longer courses. I've done well at Torrey Pines in the past and at major championships that have been set up quite long. I'm not worried about how far I hit it. I just play courses that I feel I'm going to be successful.
Q. A lot of the American players talk about what Byron Nelson meant to them and being around Byron Nelson. I was just wondering, coming from you that went to school here but obviously grew up in England, what it was like to be around Byron Nelson when you were here.
LUKE DONALD: Yeah, I really had very little interaction with Mr. Nelson. The only times I really met him was coming off 18 when I played this championship. So I never really got to hear some of his stories, which I hear are pretty legendary. It kind of made a lot of the players feel very close to him because of the stories that he would tell. But walking around and seeing all these stats that are hanging from the tees, some of his stats over the years, they're pretty amazing. I mean, he was obviously an amazing golfer and someone that will always be a legend in the game of golf but also someone that was a true gentleman from what I understand.
Q. I was going to ask if you did actually read those. Obviously you do. Were some of them pretty impressive?
LUKE DONALD: Yeah, they're all pretty impressive. I mean, he wouldn't have a tournament named after him if they weren't (smiling). Obviously even in the short career he had, he did some very amazing things on the golf course.
Q. Talk about the birdie on 17. I mean, the putt – did you chip it or did you putt it?
LUKE DONALD: Yeah, I chipped it with a sand iron. Yeah, just 16, 17, 18 I made a couple of swings where the club got a little behind me and it flared out to the right and was fortunate on 17 to hole out obviously. With the greens being a little inconsistent, it's easier to not putt at all if possible, so two chip-ins obviously on the back nine kept my momentum going.
Q. What about the one bogey you had? What happened there?
LUKE DONALD: Hit a 2-iron off the tee on 14 and a 7-iron, and again, wind just took it, just missed it on the right edge of the green and chipped to about six feet and just missed that putt.
Q. What was the distance on your other chip-in on the back nine other than 17?
LUKE DONALD: It was on the 12th hole. I was really just off the left edge of the green. It was a short chip. It was no more than 20 feet.
Q. You ended up with a par on 16, but you pushed it right, just a little too far to get it up there? Is that what happened?
LUKE DONALD: Yeah, it was my only tee shot in the rough all day, and I didn't catch a very good lie and I couldn't carry the cross-bunkers from the lie, so I laid it up and really didn't hit a very good third shot. I almost chipped that one in, too.
Q. Given your success here – they're going to change the course. Does that upset you?
LUKE DONALD: (Laughing) Well, we'll see what the changes are, what they're like and whether it suits my game. All courses need to evolve, I suppose, with time. I think they feel like it's time to have a little bit of a change and change the course up. I don't necessarily agree with how five holes are going to be lengthened. I don't necessarily agree that lengthening holes makes them that much harder or is the way to go architecturally, but that's just my thoughts. A lot of great old courses that aren't that long play some of the toughest on TOUR, and just adding length doesn't really do much for me, I suppose.
Q. They've got some other ones that they're shortening, too.
LUKE DONALD: Okay, well, maybe that's good.
JOE CHEMYCZ: Luke, thank you.