Q&A with Louis Oosthuizen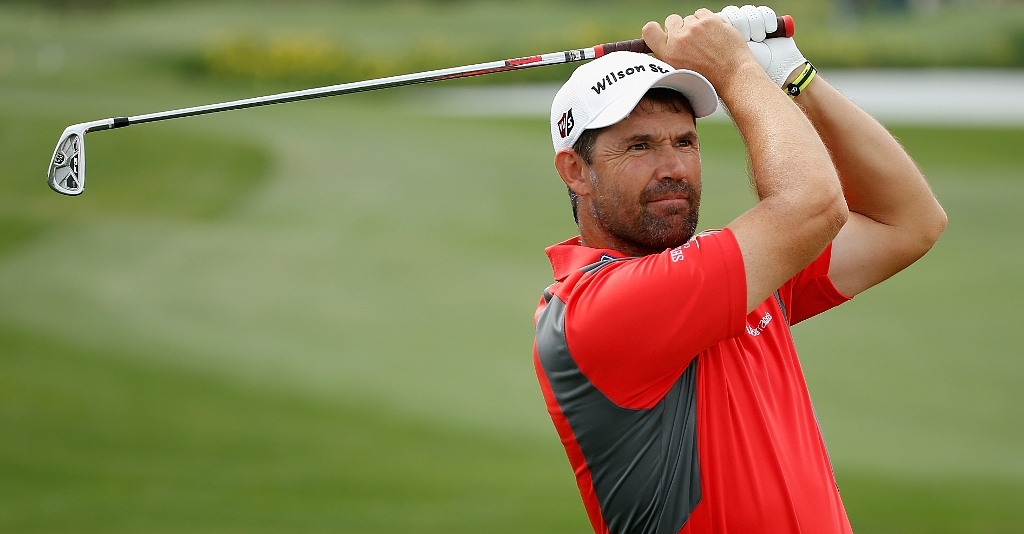 Reigning Open champion Louis Oosthuizen spoke to the media ahead of this week's 140th Open. Here's what he said:
Reigning Open champion Louis Oosthuizen spoke to the media assembled at Royal St George's ahead of this week's 140th Open Championship.
This shortly after he had handed back the Claret Jug to the R & A's CEO Peter Dawson.
Here is the full text of the interview:
LYNN WALLACE of the R&A: Ladies and gentlemen, we're joined by defending Open Champion Louis Oosthuizen. Thanks for joining us. How has your year been as Open Champion?
LOUIS OOSTHUIZEN: It's been great, you know, having the Claret Jug with you for a year was always nice. Golfing-wise it's been a bit slow after The Open, but hopefully I'm going in the right direction now. You know, just really looking forward to this week to defend my title.
Q. Do you think you suffered a bit of an Open hangover in terms of your golf then?
LOUIS OOSTHUIZEN: I won't say that, but yeah, I mean, it's been slow afterwards. Played the game better at the beginning of the season winning Africa Open, and then just went downwards again. Working on the same things as I did last year, and it's just – you know how the game is; I'm just trying to get it in that same rhythm I had going into The Open last year, and it took longer than I expected. But hopefully I'll get the groove right this week again.
Q. Can you take us back to this day last year coming into The Open. What were your thoughts? What were your hopes for that week?
LOUIS OOSTHUIZEN: Well, I mean, every major you tee off, you just want to try and find the game. You just make good swings, steering you around, and see where it takes you. I mean, I didn't go in with great form into The Open last year, but found a few things Monday and Tuesday while practising and just played really nicely the whole week, found my rhythm very well and the swing and putted beautifully. You know, you get those weeks where you just find it early in the week.
I felt like a few weeks this year I've felt the same way but just didn't score as well as I did at St. Andrews. I definitely didn't — probably didn't feel that confident last year going into The Open, but after the first round I knew that the game was there, it was just a matter of keeping everything together.
Q. Ben Curtis just told us that in 2003 he was in a box room, now he's in a big house. Is it the same for you?
LOUIS OOSTHUIZEN: You know, the victory has been great for me, everything it's done. You know, it's been an unreal experience as The Open champion, and it's something that I would work to achieve again, to be known as The Open champion for the year. And it's been a great experience.
You know, just having the Claret Jug with you for a year is enough, but it's definitely been a great season.
Q. Last year you had this little trick where you had the red mark on your glove to help you focus. Number one, are you still doing it this year? And if not, are you doing anything else similar?
LOUIS OOSTHUIZEN: You know, I think I've got myself very good after using the red dot to get myself in that situation where I find – I trigger my mind a lot quicker than I used to. I don't use it now, but you know, some weeks I feel like I'm wandering out there again and I do use it. I haven't lately, but you get a few days where you're struggling just getting into the moment, and you might see it back on the glove.
Q. Graeme McDowell was saying that when he got to his US Open title defence, there was actually a sense of relief that he could almost leave it behind and start to look forward rather than spend the whole year looking back at obviously the greatest moment of his career. Do you kind of empathize with that, and do you have similar sentiments?
LOUIS OOSTHUIZEN: Yeah, I think I do. You know, it's sad and it's a relief in the same sentence. You know, it's always nice, the feeling, an Open Championship. I think it's a great honour. But from here on out, you're not The Open champion anymore — well, unless…
But it's a bit of a relief just getting to the tournament and defending it and just going out and playing. I'm really looking forward to just getting out there and playing and seeing the crowds and everyone again. Open week is always a special week. I think being your first major, that year afterwards is always tough, but hopefully if there's a second or when there's a second, it will be better the next year.