Q & A WITH LORENA OCHOA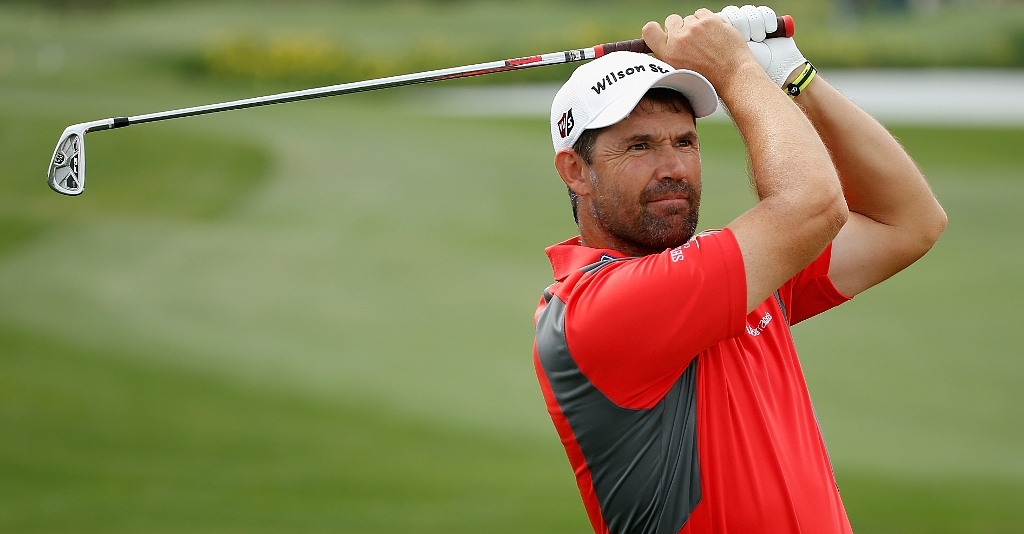 Lorena Ochoa, an eight-time winner last year, was interviewed by the media this week about her sizzling start to the 2008 season. Read on:
Runaway World No 1 Lorena Ochoa, an eight-time winner last year, was interviewed by the media this week about her sizzling start to the 2008 season.
Initiated by Kim Berard, the PR manager of the LPGA, here is the full text of the ensuing Q & A session with Ochoa
KIM BERARD: I want to start off by welcoming everyone and thanking Lorena for joining us this afternoon. Lorena, as we all know, dominated the 2007 LPGA Tour with eight wins. She started off 2008 with an impressive win at the HSBC Women's Champions and a recent Top 10 finish at the MasterCard Classic. Next week she'll be off to defend her title at the Safeway International presented by Coca Cola, and then the first major of the year, the Kraft Nabisco Championship.
Lorena, maybe talk a little bit about the start of your season and your thoughts about the two upcoming tournaments.
LORENA OCHOA: Thank you, Kim. Well, I am starting in Singapore, it was a great tournament. I didn't play the first two weeks in Hawaii and I decided to go to Singapore. Winning that first week was amazing. It really gave me a lot of confidence in my game, and I knew that what I practiced here in the off season really showed some good results. For sure I played last week in Mexico City. It was an unusual week. It was a tough week, just so many things going on with fans and the media and my expectations and trying to win the tournament. I had a rough start. I was 4 over the first day, and I was able to finish in the Top 10, so actually I was very happy with that. Right now I'm here in Guadalajara just preparing myself to fly on Sunday to Phoenix. And as far as the now we have two tournaments coming up in a row, Phoenix and Nabisco, Morelia, Orlando, so I can't wait to start on a run where I get I play one week and then off one week. I really am excited to start and to keep it going, so I'm ready for next week.
Q. Lorena, I know you've talked about this in the past, but I'm putting together a story on how tough it is to win a major, and I know you won your first major last year at the British Open. Can you talk to me, before winning that major, when you didn't win a major, what did you learn? Why was it so tough to win a major for you?
LORENA OCHOA: Well, you know, that's a really good question. I didn't ask myself, or I didn't try to understand why it is that way or why it's so hard. For sure we only have a few times a year, and I believe that to define a champion you have to win a major.
I think it's all about the pressure you put on yourself. When you finally win, you're like, okay, not too hard, I can do it (laughing). But that's a tough question. I guess it's very different for everybody. I guess you just understand that that's the way it is. It's life, and it's golf, and it's going to come whenever it's your time, so you have to be patient for that time.
Q. As you have been on your hot streak over the last year or so, do you find that your confidence grows from week to week? I mean, when you're playing well, does that only make you more confident the next time out?
LORENA OCHOA: Well, I think, you know, over time it really helps. I don't want to say week by week, because every week is different. For example, last week I struggled a little bit even to finish in the Top 10. But for sure the more you win and the more you're in the last group and the more you have a chance to win a tournament on Sunday, it gets a little bit easier. You get comfortable with the pressure and the gallery and the tension. You know, it was really tough my first year on Tour and my second year on Tour to be in that position on Sunday. You don't sleep well, and you get to the course and you're nervous, and you are trying to calm yourself all the time. Right now I think I handle that a lot better. So for sure it's all about experience.You know, that's one of the things that really helped me last year, just really made me believe that I could win every week and that I feel comfortable in that position and that I like to win. I think for sure last year was a very important year in that matter, just to get more confidence with me.
Q. One of the differences between a good player and a really great player, they're able to bounce back when the golf game isn't really back and they fight their way back up to the top. When your game struggled a little bit over a few weeks, what's your routine for trying to get things back together? And in that situation do you have anybody in particular that you turn to get you back to where you want to be?
LORENA OCHOA: Well, I think nowadays the difference in a great player is also besides hitting the ball good and being good with your head, making decisions, but you have to be physically strong. You have to be able to just be in good shape all year, and the better shape you have, the easier it is to finish strong at a tournament, to finish strong the season.I find that very important these days. I'm a player that if I don't play good or if I have a bad round, I put it behind, I put it in the trash and I don't look back. For some reason, I'm good at that, and I think it's a quality, and my coach really helped me, Rafael Alarcón. I'm more like a feel player. I don't worry too much about technique. But whenever I am in an emergency I call him, and he's the one that gives me a couple tips or a couple of thoughts to think on the course, and he really helps me.
Q. What I wanted to ask you about, I think you have mentioned in the past the importance of spending time with your family when you have free time. Could you talk about what that does for you? Does it give you new energy, or what is it that you get from being able to do that?
LORENA OCHOA: Well, for sure just, number one, being myself, just the way I am outside the golf course and outside Lorena the golfer. They make me feel normal, and I love that. I love that feeling. And also that's the way I'm happy. You've got to be happy and you have to have a good balance to be able to play good. I think it's all related. If you are not good outside the golf course, it's impossible to play good. And my family is the one that keeps me happy. It's my motivation, and I do it because it feels right, feels good.