Q & A with Lee Ann Pace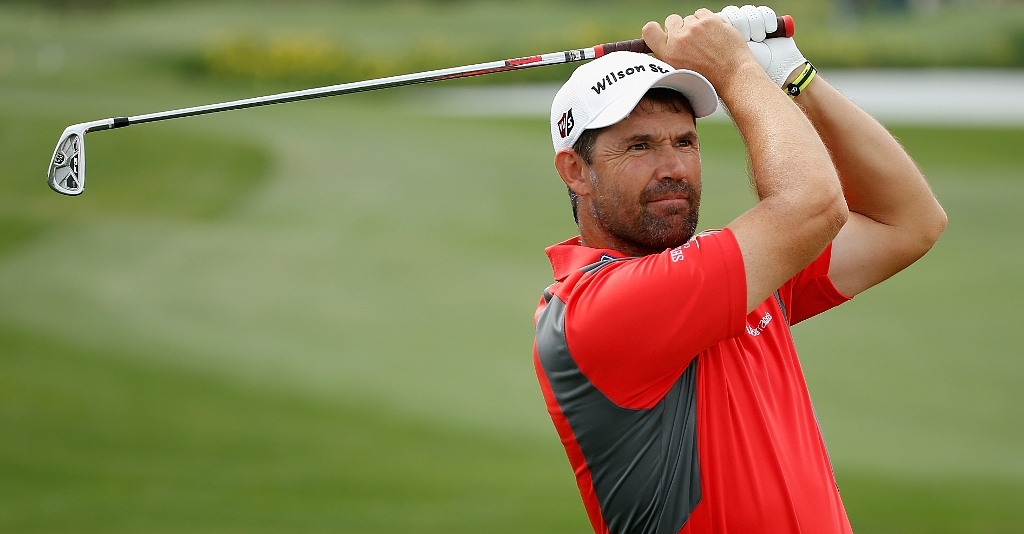 Lee Ann Pace, the LET money leader heading into the year-ending Dubai Ladies Masters, talks to the media.
Lee Ann Pace, who is in line to become the first South African to win the Ladies European Tour (LET) Money list crown, met the press in Dubai on Tuesday.
This prior to Thursday's tee-off in the Tour's season-closing Omega Dubai Ladies Masters.
Here is the full text of the Q and A:
BETHAN CUTLER of LET: I would like to welcome Lee Anne Pace from South Africa, who with five wins on the Ladies European Tour is poised to win the 2010 Money List crown and become the first South African to do it. You've had a ?
LEE ANNE PACE: No. Ernie Els. I haven't had a woman golfer idol really, just because I've grown up playing against the boys and the guys. So the guys; yes, Ernie, yes, for the way he swings; he's powerful and gracious and he's down to earth and a great guy and smiles all the time. He really looks like he enjoys himself. I like him.
Q. About the South African boys, they have been doing really, really well, and with someone like Louis Oosthuizen almost coming out of nowhere and winning The Open Championship; what does that do for women golfers in South Africa?
LEE ANNE PACE: Well, I think golf in South Africa in general has also reached a new level. The guys are performing almost every week, there's a South African up there. And Louis really played well. He's a great golfer. We've played together and he's very long, longer than me, I can't catch him. I think people are getting really excited about golf in general in South Africa, both women's and men's golf. There's some thoughts that there will be big tournaments for the ladies next March, so that's very wonderful.
Q. If you can talk about the reception you had when you went home to South Africa just a couple of weeks ago.
LEE ANNE PACE: Very nice. My golf club (Mossel Bay), the same club that Louis is a member of, made a mural for both of us and you get a little picture and locker and everything. It was very special to share the moment with close friends of mine and coaches and managers and things like that. To go back and to really share it with friends was amazing.
Q. You said that you played with the boys most often, so does that give you an advantage coming and playing on the ladies tour?
LEE ANNE PACE: I think so. You know, the boys, guys, they hit it so strong, so it's a good inspiration for you to hopefully get longer. Their short game is very impressive. You just have to play better if want to beat them, you have to be straighter, so I think it must be an advantage to play and practice with them.
Q. Do you think it would be special to be the first South African to win the Money List crown?
LEE ANNE PACE: Of course. I didn't know that until somebody told me recently, but it would be a nice thing to achieve in anyone's life and that's why I'm here to this week to make sure it goes through and I do get it.
Q. You have skipped the LPGA qualifying tournament to be here, so this must be a really important tournament for you.
LEE ANNE PACE: Like I said, I'm going to try to focus on every single shot and at end of the week, the score will take care of itself.
Q. How do you rate this one
LEE ANNE PACE: Oh, definitely one of the best, one of the strongest fields and one of the greatest courses we play all year, so I'm happy.
Q. What do you think the winning score will be?
LEE ANNE PACE: Well, I don't know I'm not sure. Probably 12, 15 under, maybe a little bit higher than that, depending upon the wind. I think it's slightly longer this year because the fairways are so lush and good, and so like I say, it could depends on the wind.
BETHAN CUTLER: Thanks and all the best for the week.
FastScripts by ASAP Sports ..