Q&A with Laura Davies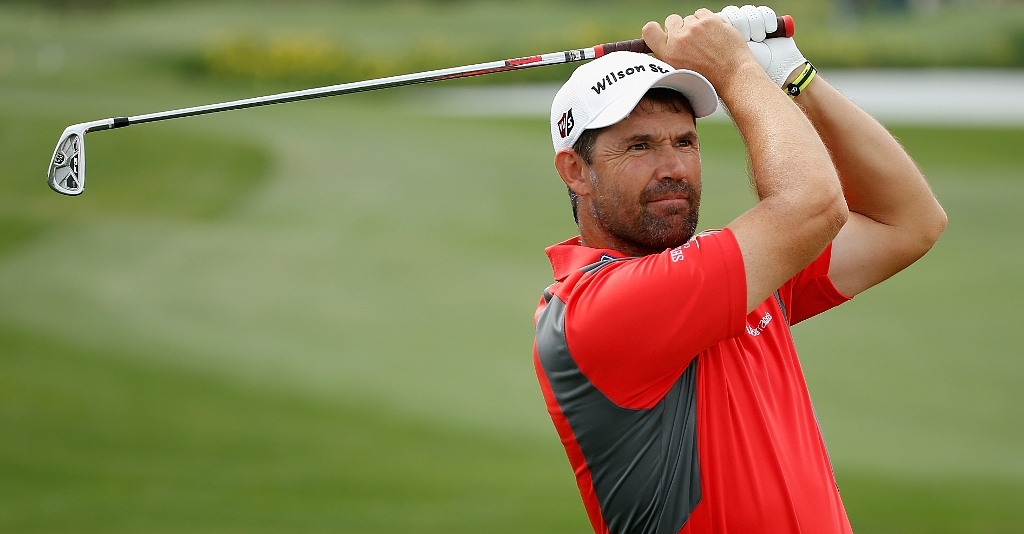 Laura Davies fields some questions after the second round of the LPGA's Ginn Open at the Reunion R&C in Florida.
DANA GROSS-RHODE: Thanks for coming in and joining us again today. Great round out there, another 66, and you currently have a three-shot lead. Just talk about your day today.
LAURA DAVIES: Yeah, it was very solid, very similar. I actually think I hit it a little better today than yesterday, but it was just a very solid round, two eagles today and I think three birdies and a bogey.
DANA GROSS-RHODE: Great can we go over your score card?
LAURA DAVIES: Yeah, we started on 9. Nothing really happened until 16 when I missed green with a 5-iron. Hit a good chip actually, about six feet probably for par, but missed that though so 1-over.
Next hole, hit a good drive and a 5-iron. We had about 190 front, 202 pin. Hit a 5-iron to about 16, 17 feet and made that.
On 18, hit a drive just in the left hand rough. Hit a pitching wedge probably 15 feet and made that.
Then pars until the 3rd. Hit a really good drive and a 2-iron to about 20 feet and holed that for the eagle.
Birdie on 5 with a 7-iron to probably ten feet and holed that.
Then on 7, I hit it pretty close to the green. I was probably about ten paces short of the green. Chipped up to about four feet and holed that.
Q. What are you most satisfied with the past couple of days?
LAURA DAVIES: I think putting. Because I had been playing well recently, but I think putting is the difference between shooting 4-under for two days and shooting the 12-under that I am. That's by far the most gratifying part.
Q. You've had a lot of good finishes but no Top-10s; any signs this week that you were going to play well?
LAURA DAVIES: Well, I had been saying to people, my friends and family at home, "I feel like something good is going to happen." But I just keep finishing 13, 15, 20th and playing really good golf and they are probably getting fed up with hearing it; "oh, she's making it up again."
But I haven't, I've been playing really well and making nothing. If you don't make putts, you just don't compete.
Q. Greg's first week on the bag, when was it?
LAURA DAVIES: Johnny. First tournament was Norway in August.
Q. Does he get any credit?
LAURA DAVIES: He's a great caddie and a really good golfer himself. When I have awkward shots, like the shot into 18, or 9, the one we just finished off, he'll envision the shot and tell me what he thinks. He hits it a lot further than I do but still has the same feel for what shots I'll hit. And reading putts, he read two today actually and they both went in. So I think he's making a play to get back in on the greens.
Q. When is the last time you had results like this?
LAURA DAVIES: Well, last summer in Europe I finished second six times and I won once. So I've been playing – I've been playing good golf. It's just when you're not putting the scores on the board on the LPGA, people think you've been not playing well anywhere. I was on the European Money List last year. It's not like I've been playing badly. I just haven't had good results on the LPGA for whatever reason; probably putting and a little lack of confidence over here.
Q. What changed last year? You had that bad start to the LPGA season and went overseas and played well.
LAURA DAVIES: I had one really good round. I shot 66 the first day in Switzerland and finished second that week, but things just started clicking back into shape.
Two weeks ago I noticed my ball position was a little bit too far forward and the bad shots I was hitting were the ones I could not quite catch up with the hands. And I moved the ball position and last week at Dinah played great. I should have finished a lot better than I did, and this week obviously is working out so far.
Q. Since you're only about three hours down the road from the Golf Hall of Fame, does that still play around in the mind?
LAURA DAVIES: Well, I'd like to do it, you know, simple as that. That's all there is to it. And if I don't, I will be disappointed because that means I wouldn't have won two more tournaments between now and when I stop playing over here. That would be a very disappointing end to a pretty long and decent career.
Q. Does it bother you at all that all of the good playing you've done in Europe doesn't kind of count, or do you think it should count?
LAURA DAVIES: Really if I decided to play more on the LPGA when I was playing my best golf, I would easily have won two more tournaments. But I chose to go back to Europe and play a bit more over there. If it costs me my spot in the Hall of Fame, fair enough. I made my decision at the time.
Q. Two-part question for you. What's the toughest course you've ever played?
LAURA DAVIES: Royal Lytham because of the bunkering.
Q. And how does it compare to the course here?
LAURA DAVIES: There's no comparison. Lytham is an out-and-out links golf course. The bunkering is the golf course really whereas here, the bunkers are not that much of a hazard. They are such good bunkers and you can hit any shot you want out of them. So they don't really stack up at all for comparison. But this is a great golf course for lots of other reasons.
Q. How high is your confidence level after these first couple of days?
LAURA DAVIES: Well, it's early days yet. Obviously like you said, I haven't won for six years on this tour, so I would be a mug to say I'm going to breeze out there tomorrow and Sunday and say I'm not going to feel nervous because I will do. And hopefully I will enjoy it. I like my draw with Natalie because I like playing with Natalie. That will be a good draw tomorrow if no one else passes her.
Q. Why do you like playing with Natalie?
LAURA DAVIES: She's nice, good to play with. She doesn't get too up or too down and she chats away. I had a good pairing the first two days, those two, very friendly.
Q. When you won last year, you said you were at the point where you kept thinking each win might be your last –
LAURA DAVIES: No. I always said "could be." You never know, could be your last, so you've got to enjoy them.
I'm hoping I'll win 20 more times. That's what I think I can do. Otherwise I wouldn't even bother turning up this week. That's my goal to try to get up about 80-something wins and then pack it up. You have to set your goals high or else what's the point of staying here.
DANA GROSS-RHODE: Thank you very much.