Q&A WITH JIM FURYK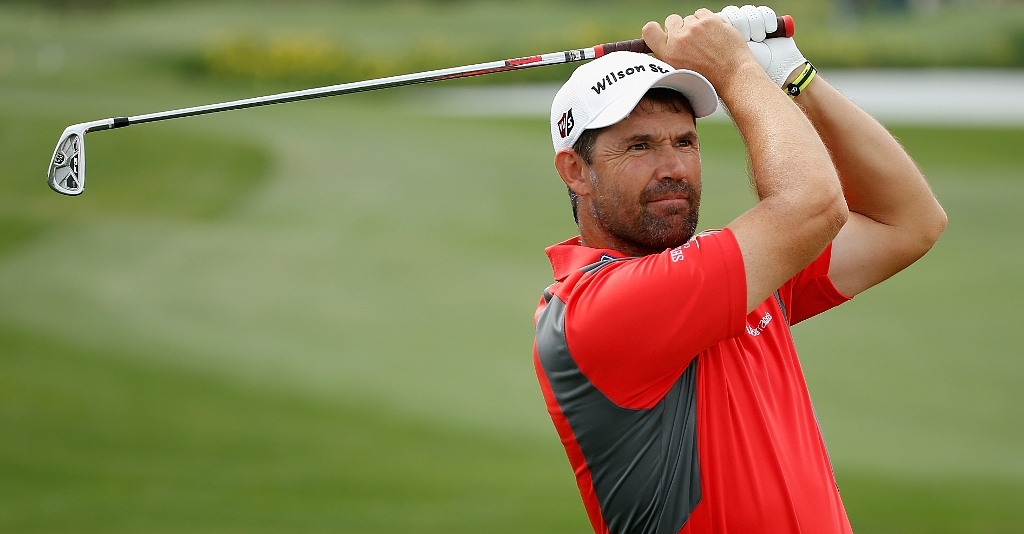 Defending champion Jim Furyk talks to the press ahead of the Wachovia Championship at Quail Hollow.
JOAN v.T. ALEXANDER: Thank you, Jim, for joining us for a few minutes here in the media center at the Wachovia Championship. Defending champion, had a lot of success here, and probably a good place to come back to.
JIM FURYK: Yeah, I'm always excited. I've played three of the four events here, missed one due to injury. But the last two years have been a lot of fun. Grueling, but a lot of fun. Two Playoffs, lost in '05, was able to come back last year and get a win in a playoff, so I've got some good memories.
Q. Can you kind of give us an idea of how you're playing, how you feel you're playing?
JIM FURYK: I'm playing okay. I wouldn't say – I'm not jumping up and down or excited about the way I'm playing, but I don't feel like I'm playing poorly, either. I've got a few things that I've been working on and trying to get comfortable, but overall, I feel like my game is in decent shape.
But I obviously want to improve it for THE PLAYERS next week, and I've got a good stretch. I like The Colonial and Memorial a lot and then obviously getting ready for the U.S. Open.
Defending here, playing THE PLAYERS, having two of my favorites events in Colonial and Memorial, U.S. Open backing that up, I've got a big stretch in front of me, a lot of fun, so I'm hoping to get my game in shape for those events.
Q. I guess the next question is exactly what you are working on.
JIM FURYK: I'm trying to think of the best way to put it. I mean, I've been fooling around with my irons a little bit, to be honest with you. I've been looking at the lies of my irons a little bit after playing Augusta on some tight lies and I felt like they were a little toe deep and that my irons were a touch flat, and I spent a lot of last week trying to fit those properly and get comfortable with how they felt going through the ground.
Q. Is that still ongoing?
JIM FURYK: No, finished, done. I wanted to make sure that when I arrived here I would be thinking more about preparation for the golf tournament than about anything technical or swing or the irons. I put that to rest through the weekend and felt very comfortable in practice yesterday, and it's behind me.
But it's something I was – when I was at Augusta playing off those tight – playing off the very short grass, as well as here, I didn't feel comfortable with the way my irons were going through the ground, and I felt like the toe was digging, and my divots showed that. I felt like I was working too hard to draw the ball or keep it on-line, and I felt like my swing was getting a little quick because I was trying to catch up and make sure that I could square the club face up.
In a theory-based world, supposedly the more we play our clubs, the more we kind of – we knock loft off of them and they get flatter, so if you just hit your clubs over and over and over again into hard turf for months and months at a time and never check them, they say they'll get a touch flatter and a touch stronger, and I'm probably at fault for leaving well enough alone and not going to the trailers to check on things. I try to stay out of there as much as possible, and I think that they tended to get a little flat on me, and I needed to go back and work on that and kind of give myself some peace of mind.
I like the way the club is going through the ground much better right now, and I think it's helped my rhythm and my tempo and my timing.
Q. Does that have a mental impact as well as a physical impact if you're not comfortable?
JIM FURYK: Both, both. I think the mental impact is that when you're comfortable and you have peace of mind and you're with ease at it, then you have peace of mind mentally.
As far as physically, a golf club has got to be going through the ground, and if the toe is in, it's pointing right, and if the heel is in, it's pointing left. You want a good increment in your set, so your 3-iron, 5-iron, 7-iron and wedge you want everything going through the ground the same so your shots look similar.
Q. Probably not a question for a guy with a unique swing, but I'd be curious how much unsolicited advice you've had on your golf swing or your game, and have you ever taken it?
JIM FURYK: Unsolicited? Very, very little, almost none, since I was a kid.
As a youngster, I was taught not to listen to anyone else or to watch anyone else swing, so that made it easy. So if anyone did say anything to me, I kind of said thanks and went on and kept doing what I was doing.
Once I started having success out here, everyone has pretty much left well enough alone, so I'm not really having – I haven't had to worry about that much in my career or worry about negative comments or talking. I don't know why.
I'm happy, happy that I haven't, but I've never really been given – I've never been a guy that's had rabbit ears, either. I've never seen a teacher teaching someone and gone over there and seen what they're working on. I don't care, and let everyone else go about their business and I work on my swing and off you go. I really haven't ever dealt with that much too much.