Q & A WITH FALDO AND AZINGER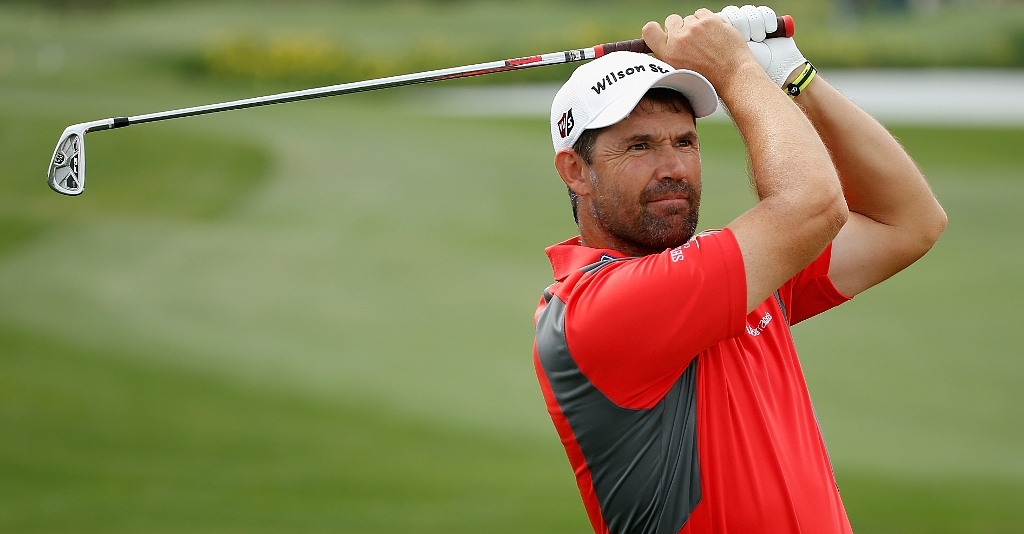 Some 11 months before the 37th Ryder Cup tees off at Valhalla, captains Nick Faldo and Paul Azinger met the media. Here is the Q &A
With just on 11 months before the 37th Ryder Cup tees off at the Valhalla Golf Club in Louisville, Kentucky, the two Ryder Cup captains, Nick Faldo of Europe and Paul Azinger of the USA, met the media on Monday.
This, among other things, to give their views on the next Ryder Cup battle ground which has been quite extensively up-graded for the event.
Here is a transcript of what they had to say to Julius Mason, senior director of communications and media relations for the PGA of America, and reporters from various corners of the world who threw questions at them over the phone.
After short addresses by Roger Warren, the Honorary President of the PGA of America, and Richard Hills, the European Ryder Cup Director, Mason moved onto the two captains, beginning with Azinger.
The Transcript of their Q & A went like this:
MASON: And now the captains, ladies and gentlemen. First up, from Bradenton, Florida, the 2008 United States Ryder Cup Captain, ladies and gentlemen, Mr. Paul Azinger, for some opening thoughts. Paul?
AZINGER: Thank you, Julius, everybody. And thank you everyone. Richard, don't count yourself out yet (he was referring to Richard Hills, who earlier had joked that he would not be getting one of Faldo's wildcards). The way Nick's assistants are dropping like flies, you may be in there as a Captain's Assistant. (Laughter).
FALDO: I'm ready for you. That's what we used to do on ABC.
AZINGER: The stuff we did off the air, actually, was fantastic. Wish you could have experienced some of that.
FALDO: Really.
AZINGER: Pretty much. I'm glad to be here. It's just an honor to be named the captain of the American Ryder Cup Team. I didn't realize that there's only been 25 men who have ever been asked to be captain, and it's just such a great honor and privilege to be here.
And I'm glad to be here, Mr. Mayor, it's a fantastic town (Louisville). Really impressed with the big building scape that we saw on the way out this morning. So just looking forward to a great week a year from now, and hopefully we'll be competitive and, you know, do what's best for the game of golf and get the Ryder Cup back.
MASON: Thank you, Paul. And now, ladies and gentlemen, from London, England and several television stations in between, the 2008 European Ryder Cup Captain, Mr. Nick Faldo for some thoughts.
FALDO: Thank you. Well, the Ryder Cup has been a major part of my career: 30 years ago this year I played my first Ryder Cup at Lytham St. Annes, and then 20 years ago I was part of that winning team at Muirfield Village, first time we won in America. And then ten years ago, again, part of that winning team with Seve captain at Valderrama. So you can see, now we've moved on, so extremely honored to be European captain here for 2008, although it's 30 years now. It's been a major, major, as I said part of my career, great experience. Obviously looking forward to the event tremendously and I'm delighted that Paul has picked Ray Floyd and Dave Stockton to get more experience than my 11 Ryder Cups. (Laughter). So, we're going to have a great time. The most important thing, of course, I'm building my team, I want to come here and win. There will be a winning team; there will be a losing team. But for me, the experience of it is always very important and I think Paul shares that; that we want to make it a memorable and a great experience for all of the guys here, the 24 guys that come here and compete. So we're on count down now and I'm looking forward to it.
MASON: Thank you, very much, Nick. Ladies and gentlemen, we're now going to open the floor to questions.
Q. Paul, just talk about the course today that you saw and how different it is, and then maybe Nick, also, just how different it is now than what it was in 2000.
AZINGER: It's quite a bit longer than it was in 2000. I really had forgotten how much undulation there was here. It's, you know, I think it's going to be a bit hard, the redo of the four greens that they did, the greens don't look anything like the greens that have been here and been in place. They have been made very, very difficult. It's going to be even a challenge on a couple of them to find four pins I think maybe. I think it's also going to be probably a little more difficult at 7,500 yards. Of course we may not play it at that length. I'm not sure yet. I think I'm going to have a little influence or say so in the course setup as the home team captain. So it's going to really depend on the makeup of our team I think as to how long we'll play the golf course. I think Europe's worked a pretty good advantage in their home course setup the last few Ryder Cups, and if we can get any kind of an edge at all, I'll be looking for that; I don't know what it will be. I just think the golf course is fantastic. It will be a great venue. It will hold a lot of people. There's going to be a lot of people here. You'll have some 40,000 people here and only four matches on the golf course in the morning and afternoon. So that's a lot to ask out of a gallery and out of a golf course to handle that, and I think Valhalla is very capable.
MASON: Nick, some thoughts.
FALDO: The golf course, as Paul was saying, it's slightly longer and the greens have been altered. I don't think, especially with match play, really, that's a major part of it to be honest. As we were saying, Valhalla will host a great event. It will be a great spectator's golf course, great atmosphere. So, you know, I feel confident everything will be fine here.
Q. A lot of times we'll hear a hole described as "a great match play hole." Can each of you talk about what makes a hole a great match play hole, and specifically, out here, which of these holes do you think are going to be great match play holes?
AZINGER: I think a great match play hole, I think when someone says that, I think it's a hole that gives you a lot of options, maybe an aggressive option versus a conservative option where the guy maybe who is leading the match makes a conservative decision and presses a guy's hand who may be behind and have to make an aggressive decision. I think there's a couple holes like that out here. I think namely the 13th hole, the tee looks like it may be moved up and guys may actually take a crack at that green. That could be an example of what you're talking about.
MASON: Nick, thoughts on a good match play hole?
FALDO: Well, I agree, it's risk and reward. 13 is one option. But as we discovered today, not too much bail out area (chuckling). Trees or water, there's your choice. I can't see a true match play hole. It's a very good golf course and they are all very good holes, but for me personally I can't see a true match play hole at the moment.
MASON: Let's go to questions from the phone line.
AZINGER: It sounds like Wayne's World when the guy pulled up to McDonald's. (Laughter).