Q&A with Charl Schwartzel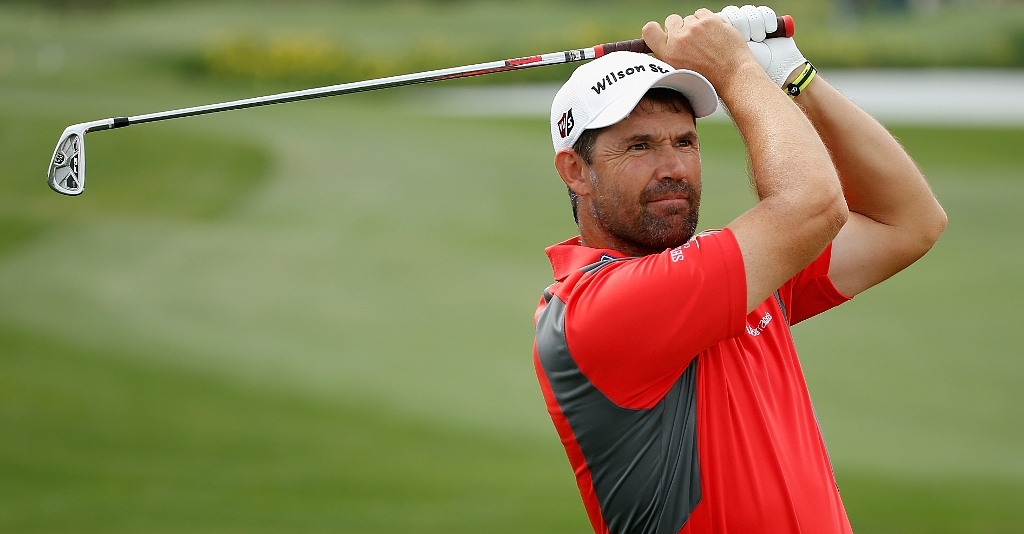 South African phenom Charl Schwartzel answers some questions ahead of the WGC-CA Championship at Doral.
South African phenom Charl Schwartzel answers some questions ahead of the WGC-CA Championship at Doral.
Q: A couple questions. Were you also top three Order of Merit on the Sunshine Tour when you got into Harding Park a few years ago, San Francisco?
CHARL SCHWARTZEL: Yes. That was the first year that I won the Order of Merit.
Q: And secondly, if you could just talk about your decision to stay away from the fine Mexican food at Tucson to do what you did, winning the Order of Merit, and what it meant for you in the long term.
CHARL SCHWARTZEL: It was a difficult decision for me. Obviously I wanted to play in my first Match Play. So I had to make a choice whether I'm going to see if I can win the Order of Merit in South Africa for the third time. I wanted to become the first South African to win it three times. I know Mark McNulty won it, but he is classified as a Zimbabwean.
I set myself a goal that I wanted to do it three times, and it was a bit tight coming into the last event, which fell the same week as the Match Play.
So I decided it was a goal that I wanted to achieve, so I decided to stay and I just said to myself, you know, if I continue playing like I am, I'll probably have a few more Match Plays to play in. But you don't get a chance to win the Order of Merit three times.
Q: And can you explain the tightness of the situation? I heard conflicting reports, were you leading going into the PGA that week, or did it have to do with the number of tournaments you had to play?
CHARL SCHWARTZEL: No, I was leading by 150,000 Rand and the first prize of the tournament was 350,000. So there were three guys that could still win it and all three of those guys were playing well the previous week. So by the last round, Andrew McLardy, who was one of the contenders, was leading the tournament by two shots, and I saw one of my dreams slipping away a little bit. But fortunately for me, he didn't play too well the last round. I shot 65 and I finished third, which was enough for me to win it. If he finished second or if he won it, I would not have won the Order of Merit. So it was tight toward the end there.
Q: Did you make the decision on your own or did you speak to other players? How many people were involved in that decision-making process?
CHARL SCHWARTZEL: I spoke to a lot of guys. But everyone at the end says, "Well, it's all up to you." (Laughing) I spoke to Chubby Chandler; I spoke to him for a long time. I just weighed my options, what would be the best to do.
Obviously it was hard for me because I want to play in the Masters. At that stage, I'm lying 57th in the world, so if I went to the Match Play, I go through the first three rounds, that gets me into the Masters.
But like I said, there were a few complications to it, so I decided to stay and see if I could win it three times. Worked out well.
Q: You didn't speak to players like Ernie for his advice?
CHARL SCHWARTZEL: No, I didn't speak to Ernie. I phoned Mark Bell, he's also with ISM and he looks after Ernie. And I phoned him once and Ernie was standing next to him and Ernie heard what was going on. He said I should go play the Match Play.
Q: You should have. You would have had Ernie in the first round and he never gets past the first round. (Laughter)
CHARL SCHWARTZEL: I thought I'd give him a chance. (Laughter).
Q: What does your schedule look like for the next month, six weeks or so?
CHARL SCHWARTZEL: Well, it depends on what happens this week. If I get a good finish this week, I could still go get into the Masters. So if I get a Top-5 or Top-10, I might get close.
If I don't, then I'm going back to South Africa, and then I'll play two weeks in China and then back on to The European Tour. I think my next one out here would be the Memorial.
Q: Could you talk about, you're one of the guys that has to travel in the United States to play in the World Golf Championships, and they are all in the United States. What are your thoughts on that?
CHARL SCHWARTZEL: That's a difficult one because for me, it's my first few tournaments. I guess I don't mind it but I've heard Ernie speaking and saying they are world events and they are all played in America.
So, I mean, for me personally, I don't mind. I get the opportunity to pick up experience playing here in America, which is where I want to start playing more golf in probably the next few years. At this stage, I don't mind.