Q & A with Bubba Watson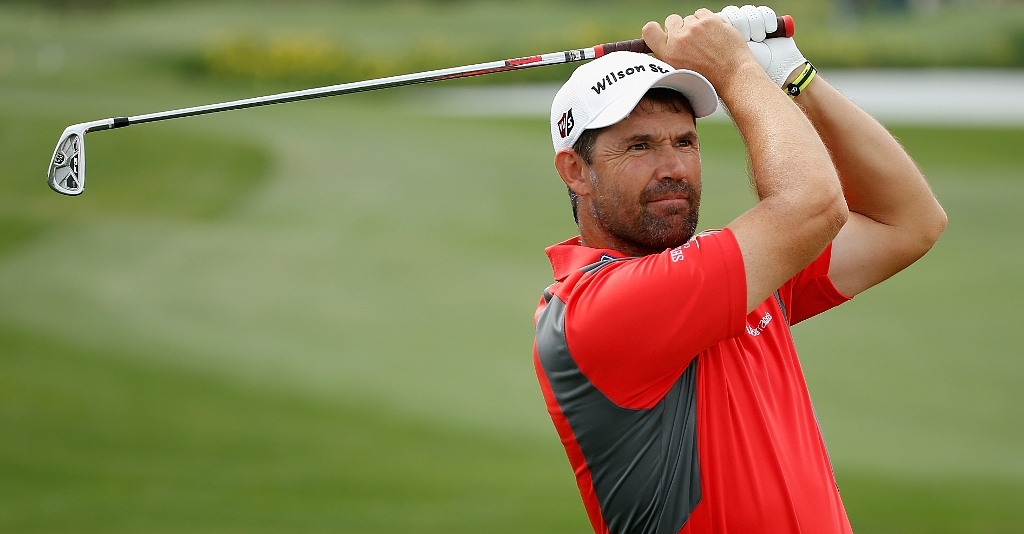 Bubba Watson held little back when he spoke to the media this week ahead of his defence of the Zurich Classic.
Bubba Watson held little back when the media interviewed him on Tuesday ahead of his defence of the Zurich Classic in New Orleans.
He spoke some about his hopes of a successful defence this week, but talked much about what had helped him focus heading down the closing stretch on his way to his first major triumph at the Masters earlier this month and disclosed how, instead of letting his life-changing, new found fame wear him down, he is trying to use it to raise money for charities at home and in Africa.
He spoke too about his family and his new baby son and disclosed how one of his sponsors and a well-meaning fan have each arranged to have miniature green jackets made up for the baby
But here you can see for yourself what Watson told the media in this uncut Q & A.
Conducting the Q & A on behalf of the USA PGA Tour, Mark Stevens kicked it off by asking Watson: "Bubba, can you first talk about your thoughts coming into defend this year? Then we'll have some questions. .
WATSON: Looking forward to it. Being defending champ means I've played it well before. Looking forward to it. I haven't seen the golf course, just flew in, so hopefully tomorrow I'll get some good practice in for the pro-am. Playing good all year, so I am looking forward to the challenge. There's some good par-3s out here with the water like No.9 and 17 are pretty much the same holes, a little bit different distances. But tough holes for me. I made a double last year on No.9. But I'm looking forward to it, looking forward to the challenge and hopefully can be near that lead again on Sunday.
Q. How is your life different today than it was the Tuesday before the Masters?
WATSON: Not really much different. It's the same, it's just tiring, changing diapers. I've actually changed diapers now. Not that I have a count, but it's only five I've changed, and they've been easy to change. So you know, that's the– it's more exciting since then because I've been home. We've had him– we figured out we've had him for a month, and I've been home, I think at the most, nine days, maybe eight days, so we've had him for a month, and I've only got to see him eight or nine days, so it's not enough, not a lot.
So it's hard leaving him. It was hard leaving today, but that's the change. That's the excitement of waking up every morning no matter how tired you are, now matter how red your eyes are, just seeing him pretty much do nothing, just lay there. It's just exciting.
Q. You've spoken in the past about having odd thoughts out there playing golf, extraneous. Coming down the stretch at the Masters, what were you thinking about? Were you focused entirely on golf or did anything else come into the mix?
WATSON: No, you know, it was funny, coming down the stretch, the back nine, my caddie said, nine holes to go. If you shoot 31, 5-under basically, you have a great shot of winning. If that doesn't win, you're going to scare it. So I said, yeah, I've shot that many times. Let's just try to do it today.
And I kept my head down. I just kept focus. Even though I bogeyed– I hit it in the trees the same way on No.10, still made par. Made a good par– and then I bogeyed 12, and after that bogey, I still was at ease. I was never nervous the whole tournament. I was just focused on what I had to do.
When I got inside the ropes, I didn't focus on my family. I didn't focus on anything but golf. So the back nine that day, I just kept my head down. Ever since the first tournament of the year, Maui, I finished 18th there, and I haven't finished worse than that yet. So that was my worst finish was 18th. My goal at every tournament now is to finish top 18. At the end of the year if I could finish every tournament top 18, that would be pretty good. That's all I thought about.
You know what, you bogeyed this hole, let's try and make some birdies, you've got some par-5s coming up, and let's see what happens. You can get a top 5, a top 10, something like that. Just don't lose it. So I just stayed focused, and that's all I thought about was golf. I wasn't thinking about anything else. And then I birdied four in a row, hit a bad tee shot on 17, and I looked at my caddie, and I said, "we have a chance to win this thing," and he goes, "yeah, you're tied for the lead," and I was like, oh, yeah. I never really thought about other stuff.
Q. How is it different for you going from being the hunter to kind of being the hunted these days?
WATSON: No different. I mean, when we come to a golf tournament, it doesn't matter what you did the week before or the year before. Everybody is trying to win. I don't know how many is in the field here, but let's say 156 people in the field here, they all have a chance to win because our motto is "these guys are good." So it's not about being the hunted or being the huntee or anything like that. It's just about playing golf.
If I go out there and play my game, I have a chance to win. If the other guys go out there and play their game and hit good shots, they have a chance to win. So we're not looking at that, we're just looking at trying to play good golf.