Q & A WITH BRANDT SNEDEKER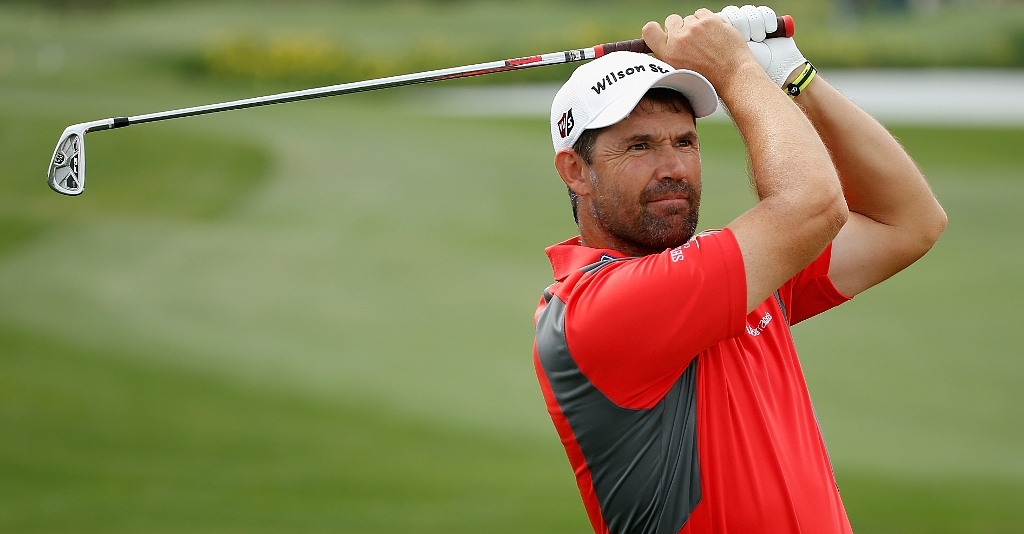 Brandt Snedeker, who played with Trevor Immelman in the final round, was unstinting in his praise for the new Masters champion. Here are some of his thoughts
Brandt Snedeker, who played with Trevor Immelman in the final round, was sportingly unstinting in his praise for the new Masters champion. Here are some of his thoughts
Q. Great performance out there, very difficult to score today.
BRANDT SNEDEKER: Yeah, it was a tough day. Trevor played fantastic. I obviously couldn't get anything going, couldn't make any putts when I needed to. I'm still a little emotional, as you can tell, but it's one of those things; you've got of kind of pick yourself up, realize what you did wrong and go fix it.Just now you had to take a couple of moments.
BRANDT SNEDEKER: Yeah, probably still need a few more.
Q. We don't know what that is like. What is it like?
BRANDT SNEDEKER: (Crying into towel.) That says it all. Sorry.
I'll try to take some questions, I can't guarantee anything right now. I'm still obviously a little emotional.
Just a rough day out there. You know, it's hard to put that much effort into something and get so little out. But it's just part of life, part of growing up. Obviously I need a lot more of that. It's just tough right now. So ask away and I'll do my best.
Q. I know it was tough for you, but nobody was really doing anything with the golf course. What is it about today and this golf course that created such problems?
BRANDT SNEDEKER: Had to be the swirling wind. You just never really felt comfortable no matter how good you're playing or how well you thought you were striking the golf ball. The wind could come up or come down and affect your golf ball so dramatically and it was the same way on the greens. It was just a day you never really felt comfortable.
Obviously if you didn't feel comfortable at all and didn't try to fight through it, you struggled, and that's what I did. So, live and learn.
Q. How well did Trevor play?
BRANDT SNEDEKER: Phenomenal. The last two days I don't think I've ever seen anybody drive the ball as well as that, anywhere. It was just an unbelievable display of ball-striking. When he got in trouble, he got right out of it. He made a little hiccup on 16, but you're going to do that when you're trying to win your first major. I hiccuped my whole way around the golf course but he held it in there for 15 holes, but he played great.
Q. What you take from this Masters final round?
BRANDT SNEDEKER: Hopefully a lot. Obviously being in the final pairing two days is something I'm very proud of; to be coming back here next year, hopefully we won't end up here in tears all over again. (Laughter).
But you know, I found out a lot about myself today, and obviously a lot about myself right now. So we'll keep working.
Q. What did you expect coming in here this week?
BRANDT SNEDEKER: Certainly not this. I was expecting hopefully a good week. I felt like I was playing well and I felt like I was doing the right stuff. Just a couple weeks where I felt like I was putting it great and hitting it pretty good and unfortunately today the putter left me a little bit and just got me in some bad trouble and didn't drive it particularly well. But all in all, if you told me at the beginning of the week would I have to take a tied for third, I'd say heck, yes, and watch it on TV.
But given the position today going into the final round, it was not a very enjoyable last 14, 15 holes.
Q. What does it say about Trevor, here is a guy who four months ago has surgery and could not walk for a couple weeks; he's on the lead the entire week, and really, up until 16, does not allow the door to even be propped open.
BRANDT SNEDEKER: Pretty phenomenal, you think about those kind of conditions out there, until 16, I think he was, what, 1-over for the day, one of best rounds of the day, so he just – I was very impressed. I've played with very few golfers who can manage their emotions, manage their swing and manage the golf course that well.
He missed some short putts to do that, he'll tell you, didn't putt that great today. If he had putted great it still wasn't really close but it wouldn't have been anywhere in the ballpark of close. That's pretty phenomenal.
Q. Almost two years ago you were playing down the road in a Nationwide event in Athens, and two years later you're in the final group.
BRANDT SNEDEKER: I know.
Q. Talk about that journey.
BRANDT SNEDEKER: Pretty phenomenal, to be there two years ago, struggling to be a professional golfer and to be here, chronicled in front of a bunch of media in front of a million people — (laughter). I'm sure I'll be getting ribbed for the next two months about this.
But just a great story, you know, to be here and have a chance to win my first major, and not pull it out but hopefully learn a lot about the process and be ready to go come the U.S. Open.