Q&A with Boo Weekley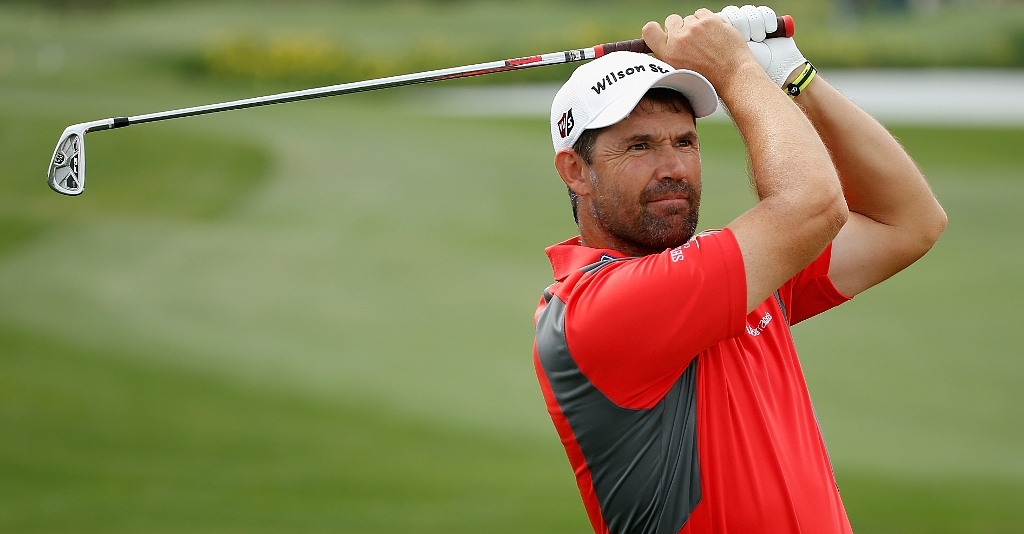 Boo Weekley fields some questions from the press ahead of the PGA Tour's Shell Houston Open on Thursday.
JOEL SCHUCHMANN: Boo Weekley, thanks for joining us here at the Shell Houston Open. You had a chance to play a practice round today.
Maybe some opening comments about the golf course and how it played.
BOO WEEKLEY: The golf course is good right now. The wind is pretty brutal out there on a couple holes. It's a good of course. First time being here.
I can see where greens probably going to get a little firmer and faster with the wind.
JOEL SCHUCHMANN: As far as your season, only a third or so of the way through, but you got two Top-10s and had a strong finish at the Arnold Palmer Invitational a couple weeks back. Tied for 14th on a difficult golf course.
State of your game seems real good.
BOO WEEKLEY: We're driving the ball real well right now. To me that's always been the key to my game is when I'm driving the ball good and Cleveland has built that new Hi Bore driver.
We've been tinkering around with that, with the Aldila shaft and Hi Bore driver.
JOEL SCHUCHMANN: We'll take some questions now.
Q: Boo, you've had kind of an eventful last month here, you've had – put yourself in position to win once, you've – you had kind of suffered a penalty that nobody ever heard of before.
Kind of wondering if you kind of sum up what this month has been like.
BOO WEEKLEY: It's been a good month. When you're playing as well as you play and made as much money as we have, it's been one hell of a month. I'd like to have another stretch like that, you know, coming up.
Maybe I'll be able to take a couple weeks off and go do some fishing.
Q: Is that your passion right now, off the course, fishing?
BOO WEEKLEY: Yes, ma'am. As hot as it is. You can't do no deer hunting unless you want to fight with the mosquitoes or something. It ain't deer season. You get in trouble for that.
Yeah, I like to go find a place where I can go do me some good fishing right now.
Q: You fought with the alligators?
BOO WEEKLEY: No. We ran into a few last week when we was home, I seen a few but I didn't fight with none of them.
Q: Now, is all this, the success this year, are you buying yourself a new boat or anything, doing anything like that?
BOO WEEKLEY: No, ma'am. I'm going to put my money up right now. You never know what tomorrow is going to bring you.
You kind of – I just live day-to-day and right now I'm just living day-to-day, you know, hoping that, you know, just keep playing as well as I'm playing and with the boat and everything else, that comes a little later.
Q: Can you kind of walk us through the finish at PGA National, you had a chance to win it, how you felt in the aftermath?
BOO WEEKLEY: Are you talking about when I got through with the tournament or talking about –
Q: Well, dealing with what happened Sunday and kind of the aftermath of coming so close.
Did you come away from that down because you had a chance to win or did you come away feeling good that you put yourself –
BOO WEEKLEY: Felt pretty good when I was out there playing. Go back and say starting on 17. I felt like we had to made a birdie to win. We birdied 17.
I got on 18. I didn't know I honestly had the lead, you know. I knew I had Mark by one. I got to 18.
I thought I hit a pretty decent third shot and then I just – kind of the nerves got me and then, you know, went to play the playoff and I hit it to a perfect yardage there coming in on my third shot into the par 5 and I just didn't quite catch it as solid as I wanted, you know, spun back down into the bunker and got it up and down.
That night I had to say I was probably the most impressed out of everything I've accomplished in golf, you know, because I knew I had a chance to win my first PGA Tour event but the next day when I woke up, you know, we went out and just teed it up and tried to play the best we could play. You know, it didn't happen. Wasn't my first win.
It's just a matter of time that I will win, you know, because I know with my heart, you know, I know I'm a good enough player. If I just get the putter to stay rolling, we'll have a chance.
Q: I saw where you said your first go 'round on the Tour you kind of felt like a minnow thrown into a pool of sharks.
How is it different for you this time?
BOO WEEKLEY: I ain't so caught up in the hoopla. The first year out y'all kind of chase us around because I was a different person, you know, I wore tennis shoes, wore rain pants, you know, and I had boots.
It's not your common golfer, but I was kind of caught up in all that, you know, and just all the people that I've watched on TV, which I'm not a big fan of watching golf anyway, puts me to sleep, but — just kind of one of those things. I got caught up in it.
Now, I know they ain't no different than I am just because, you know, they've been out here longer. We just got to tee it up and we ain't playing them, I'm playing the golf course. That's what I do.
I go out there now when I go to work on this golf course I go out there and study everything about it that I know I need to study and I rest a day on Wednesday and when I tee it up, I'm ready to play.
Q: Were you surprised it took you four years to get back and what did you kind of – how did you grow in those four years?
BOO WEEKLEY: Nationwide Tour is an awesome tour to actually grow on. I think everybody that comes through the rankings or whatever, qualifying school, I think they ought to have to start off at the Nationwide Tour.
I ain't saying everybody is ready. I know I definitely wasn't ready. But I think it's a good starting ground, you know, you learn a lot more about the golf, what you're trying to accomplish and then it's just — that's just golf.
That's just everybody plays their own way of golf, I reckon, the way they look at it in life and the way they play the game.
Q: Boo, have you ever been an alternate?
BOO WEEKLEY: An alternate? Yes, sir.
Q: What's that life like? What's the weight like and the –
BOO WEEKLEY: The first year I was out I was an alternate a bunch and they call you up like on Tuesday night and say, "Hey, you're in the tournament."
All of a sudden, you know, you got to pack up, fly out. I ain't seen the golf course, you ain't prepared. It was kind of rough the first year out.
That was – lot of it was getting a caught up in that, too, you know, flying around. You ain't used to flying, you're driving everywhere on the mini tours.