Q&A with a true champion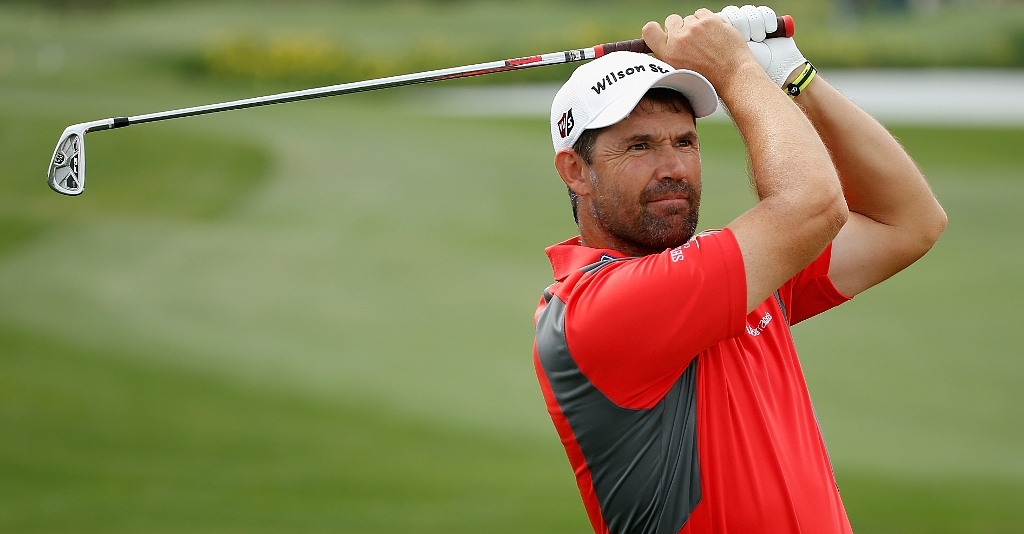 Here's the full transcript of the Rory McIlroy Q&A after his brilliant triumph in Dubai on Sunday.
When Rory McIlroy told the media after his Dubai triumph on Sunday that it was "a great way to end a great year" he was certainly not overstating the case.
His thrilling, five-birdie finish and two-shot victory over England's Justin Rose in an edge-of-the-seat, European Tour season-closing DP World Tour Championship thriller at Dubai's Jumeirah Golf Estate on Sunday was indeed a magnificent climax to a brilliant year.
For it not only strengthened his grip on a World No 1 ranking that has been fluctuating between at least five players in the past year or two, he also made it clear that for the next few years this hugely talented 23-year-old from Holywood in Northern Ireland is going to be the man to beat, Tiger Woods or no Tiger Woods – and yes, Caroline Wozniacki or no Caroline Wozniacki.
There has been a feeling in some quarters that when tennis star Wozniacki the current lady in his life, was around, his game lacked focus, but his storming finish on Sunday seemed to lay that theory to rest.
Wozniacki was very much present – from his slow bogey start through his highly-focused birdie-birdie-birdie-birdie-birdie finish and all the way to his beaming victory parade where, apart the two gleaming trophies he picked up, one for winning the World Tour Championship itself and the other for finishing a clear first in the season-long Race To Dubai, he also took away winners cheques for both contests that totalled all of £838,000 and £629,000 respectively.
That in turn took his total Race to Dubai earnings to £4,445,925, more than £1 million clear of Justin Rose, his closest pursuer, and confirmed his regal status as only the World's second top money earner after Luke Donald to win the most prize money on both sides of the Atlantic Ocean in the same season.
He also cleaned up on the US PGA Tour this year, his second Major triumph at the US PGA Championship helping him bank the more than tidy sum of $8 047 952 – close on $2m more than second-placed Tiger Woods earned this year.
But To hear what McIlroy himself felt and thought after his Sunday bonanza, here is the full text of the Q & A he conducted with the international media.
The Q&A
We start with the European Tour's Michael Gibbons saying: "Rory, many congratulations. I think we're all just a bit running out of words to describe your season, but to start us off, can you explain yourself and the day you had?"
Rory McIlroyM: Yeah, I mean, I've said it all week. I just wanted to finish the season the way I thought it deserved to be finished.
You know, I've played so well throughout the year, and I didn't want to just let it tail off sort of timidly. I wanted to come here and finish in style, you know, I was able to do it.
Obviously going out today, myself and Luke were tied for the lead, and we both didn't get off to the greatest of starts. And then Justin had that incredible back nine, shot 62, and I knew midway through the back nine I needed to do something special.
Somehow summoned up the energy from somewhere to make five birdies in the last five holes. Just a great way to end this tournament, a great way to end the season, and already excited about 2013.
Question It's hard to believe that you started that round with a bogey, but a victory of that nature resonates beyond The European Tour; already in America, they are Tweeting like bonkers. So it does kind of send a message, doesn't it, about not only this event, but the nature of the win and what it means for the world No. 1 to come back and dominate.
RM: Yeah, I mean, it means a lot to me to win in this fashion, as well.
I guess in a way, Justin gave me the opportunity to do what I did. I guess seeing a target there and shooting at something, it definitely makes you more focused.
But yeah, I mean, this is a great tournament. The European Tour is still very strong. We have got some of the best players in the world that play on this tour. I think it was a great way to end the 2012 European Tour season.
So yeah, I mean, I'm obviously over the moon and I'm sure a lot of the guys are. Just looking down the list of their seasons: Like Branden Grace winning four times, it's a great story, coming from Q-School last year; Justin playing so well and getting himself into the Top 5 in the world; Luke having another great year.
There's so many strong players on this tour, and there will continue to be strong players and there will be strong players coming through.