Q & A's with Cabrera, Perry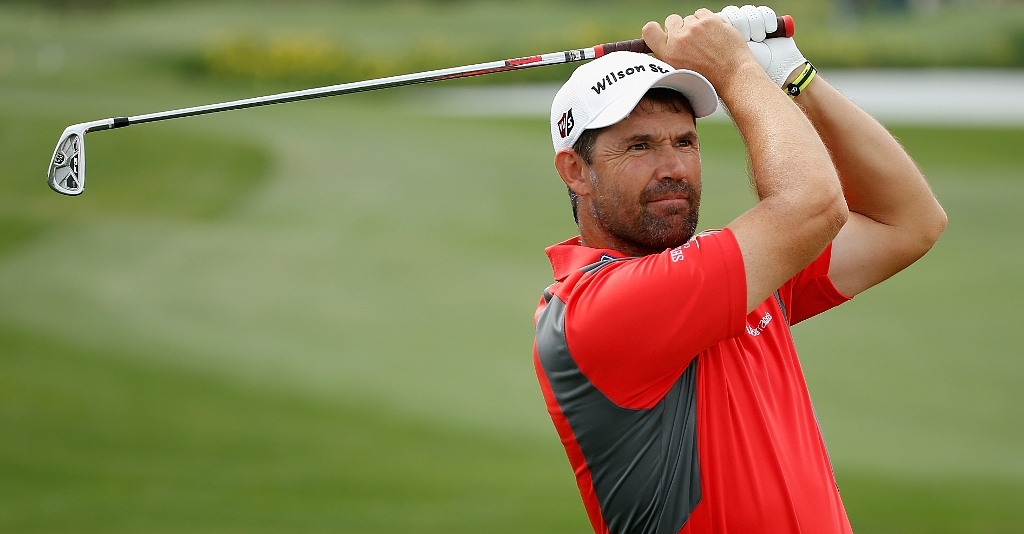 Full transcripts of the Q & A's conducted with new Masters champion Angel Cabrera and runner-up Kenny Perry.
Here is the the full transcript of the Q & A's conducted with the new Masters champion, Angel Cabrera, and luckless runner-up Kenny Perry.
NOTE: The interview with Cabrera was conducted via an interpreter:
ANGEL CABRERA
CRAIG HEATLEY of Augusta GC: Good evening, ladies and gentlemen. Another magical Masters Sunday. Another day full of roars, charges and drama, and another worthy champion, Mr. Angel Cabrera, welcome, sir, and congratulations on a marvelous Masters victory. (Applause).
Questions, please.
Q. It looked like you were having a lot of fun out there, especially as things got particularly tense; is that true?
ANGEL CABRERA: Yes, you're right, I was happy with my game and I had confidence. I was just trying to enjoy the moment.
Q. The shot on the first playoff hole from the woods, could you describe what you saw, what happened, and how lucky it was to get the ball out in the fairway?
ANGEL CABRERA: I only had a spot like this big, and only trees, so I've got to put it through there, that's it. As easy as that.
Q. Did you see it miss the tree?
ANGEL CABRERA: I heard it. (Laughter).
Q. Can you tell us about the craziness of the day, with Tiger and Phil going out early and charging up the leaderboard, and then the craziness that went on at the end? I mean, what was the atmosphere like out there?
ANGEL CABRERA: This is the Masters. It's a course that you can do a lot of birdies, a lot of bogeys. A lot of magical things happen. It's simply the Masters.
Q. You've won the U.S. Open a few years ago, and you kind of didn't do too much after that. Now how do you think your status changes as a two-time Major winner?
ANGEL CABRERA: I think I'm more prepared. I think the U.S. Open got me by surprise. This win, I'm more prepared. I am more aware of where things happen.
Q. How will this win play out in Argentina? And are there still people there who are upset about what happened to Roberto DiVincenzo, and will this help to ease the pain?
ANGEL CABRERA: First, DiVincenzo had bad luck. He had a bad moment. It's not going to change what happened to him. This win, to take back to Argentina, it's going to help a lot with our game.
Q. Can you describe the putts on 18 and then the first playoff hole and what was going through your mind during those?
ANGEL CABRERA: On 18, I knew it was a straight putt. I just had to make a good roll. I just had to hit it and make it, but I knew it was a straight putt.
In the playoff, I knew I had to make that putt to continue in the playoff. I'm happy and I was lucky that I read the line right and made the putt.
Q. Any nerves?
ANGEL CABRERA: Oh, at this stage of the Tournament, any player who says he does not feel nerves, he's not human.
Q. A lot of people had talked about this Tournament losing the roars and losing the excitement; with everything that happened today, and sitting up there where you are now, you hinted that it just the Masters, but were today, was it perfect conditions?
ANGEL CABRERA: This Tournament is always going to have fans. They are always going to have big applause, emotion, and it's simply one of the best tournaments in the world.
Q. Did you feel like you benefitted from going through what you went through to win the U.S. Open in 2007, and could that maybe have been an edge that you had in this playoff because the other two players in the playoff had not won a Major yet?
ANGEL CABRERA: I was easy going. I felt good during the playoff. Obviously one bad shot, it costs you the tournament, but overall, I felt relaxed.
Q. I think this was your first top-five finish in any tournament for over a year; so what had happened to your game, and were you slightly worried that Federico was becoming the best player in the family?
ANGEL CABRERA: My son has a long way to go yet. I had confidence, parts of the game were working, but I'm with my coach, Charlie Epps, we worked and it's back.
Q. What were the emotions when you hit the ball through the trees and it landed in the fairway and you did not know where it had gone?
ANGEL CABRERA: It was a very short moment, because I asked my caddie. He quickly said, "We're fine. It's in the fairway."
Q. Were you surprised?
ANGEL CABRERA: Yes, I wanted it to be on the green. (Laughter).
Q. Next week, in your hometown in Cordoba, you are playing a tournament, the Abierto del Centro, you always dreamt of winning as a little kid; how do you think people are going to receive you? Last time when you won the U.S. Open, people were lining the streets and the airport and there was a big parade. How do you think it's going to be this time?
ANGEL CABRERA: It's always a big tournament in Argentina, Abierto del Centro, it's going to be big. And one more Major with me, and Eduardo Romero is going to be there with another Major on the Champions Tour. It's always a special tournament and it's very well received by everybody.
Q. The last time there was a playoff with three players was Larry Mize, Norman and Seve Ballesteros, and we all know what Seve is going through. He probably watched you today. What would you tell Seve?
ANGEL CABRERA: I've always had a great friendship with him. He's a good friend. We need him to get back. We need him in the game. And for me, he's the greatest golfer ever.
Q. What do you think of your chances to actually win this Tournament, when you were two shots down with two holes to play?
ANGEL CABRERA: I told my caddie, you know, "It's a birdie against a bogey, two holes left, I still have a good chance."
Q. How do you think this victory is going to be in your home country compared to soccer Maradona, or basketball Ginobili or car drivers being very important?
ANGEL CABRERA: I think the Masters is the Masters. What I do is what I do. What Maradona does or Ginobili does is their game. Soccer has always been the biggest sport in my country. I won the Masters, but that's not going to change what soccer really means.
Q. All of the young, Latin players in Colombia and Argentina are playing the lower-tier tours. What message would you give them to how to get where you are today?
ANGEL CABRERA: You know, with a lot of work and confidence and dedication, you're going to get results. And this same putter, I had already used it, when they were asking about the putter, when I won in Wentworth in 2005 on The European Tour.
Q. What happened on your second shot on 7?
ANGEL CABRERA: I got the wrong club. The wind; I just got the wrong club.
Q. How were you feeling your chances after the second shot on No. 18?
ANGEL CABRERA: I needed a 4. I was lucky I got a good lie and I still had my chance to make a 4.