Proud Monty stepping down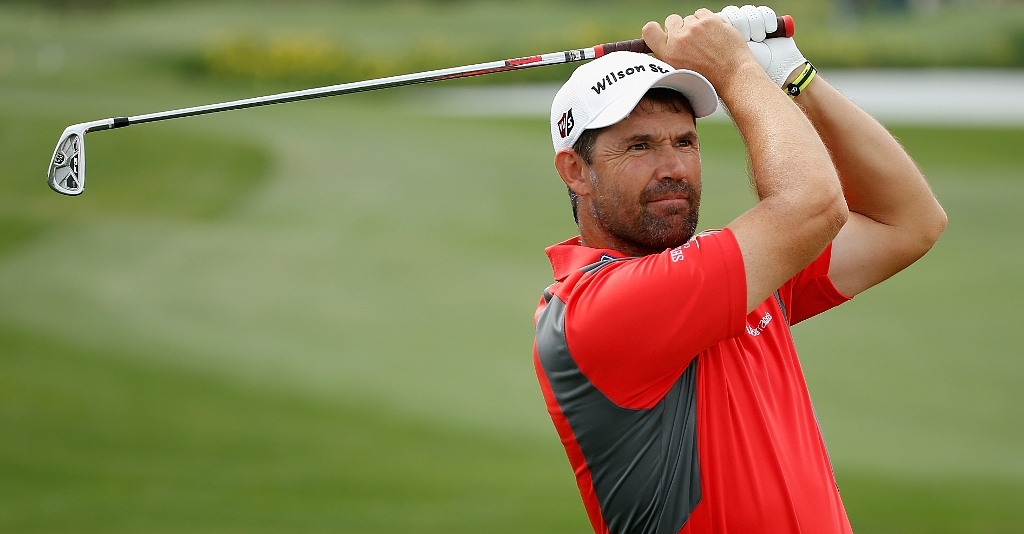 Colin Montgomerie, stepping down as Europe's triumphant Ryder Cup captain, has deflected the praise onto his players.
Colin Montgomerie, who is stepping down as a triumphant Ryder Cup captain, has deflected all the praise for Europe's glory onto his players.
"I'm very proud," Montgomerie told Sky Sports. "It's a very proud moment for us all here in Europe.
"They all played to a man magnificently, they all gave 110 percent and that's all you can ask.
In confirming that he would not make himself for the Ryder Captaincy again, Monty said, "This is a one-hit time – I will not be doing this again," he said. "I think it's only right that it should be shared around."
Europe carried a 9½-6½ advantage into the Monday singles, the match having been extended into an extra day due to rain delays on Friday and Sunday.
And victory looked to be a formality for the hosts early in the singles before the United States launched a spirited fightback that meant the result was not settled until the final match.
Montgomerie could hardly watch Graeme McDowell's heroics, but was overjoyed when American Hunter Mahan conceded defeat to the Northern Irishman.
Yet the winning captain was unwilling to single out any of his players and praised the European for their great team effort.
"I want to talk about every player playing as well they did. They did magnificently. I knew I had a great 12. I just had to rely on certain people at certain times.
"At one stage there were eight blue names on the board and it looked all over. But they weren't two, three up, they were one up and that's a dangerous position to be in.
"They (the United States) came back extremely well. All credit to them. Tiger showed he was number one in the world. Phil Mickelson did brilliantly.
"All credit to the American team. They played magnificently today. The three-point deficit was the reason why we won."
Later, asked about who will take over for Chicago in 2012, Montgomerie replied: "I do hope Jose Maria will be well enough to be the next captain.
"He did brilliantly as one of my assistants here and it was also only right that we had a picture of him and Seve (Ballesteros) in our team room and then at the closing ceremony.
"It was between him and me for the captaincy this time and in two years' time he'll be 46, just a year younger than I am now."
Olazabal and Ballesteros formed the best partnership in Ryder Cup history, losing only two of 15 games together, and both played their part in last week's victory.
Ballesteros, battling brain cancer, was linked up to the team from his home in Spain and gave them inspiration, even calling on them to "go get them so hard that they'll all be caddies in the future."
Olazabal, Nick Faldo's vice-captain two years ago, joined the backroom staff only on Saturday.
He has played only once this year because of his continuing fight with rheumatism, but is due to return to action at the Castello Masters later this month.
"I would love to do it," he said. "It all depends on my physical situation, but it's much better than it was a few months ago."
Paul McGinley, another of the assistants and at 43 probably happy to wait until Gleneagles in 2014 to put his name forward, spoke up for Olazabal too.
"It would be great if the honour comes my way, but I hope Olly will be next," he said. "Fingers crossed for him."
Montgomerie's career lacks a major – his five runners-up finishes are more than anybody else who has never won one – but his Ryder Cup career will go down as one of the best ever.
Never beaten in singles and a member of five winning teams as a player, he now has a victory as captain as well.
"I didn't hit a shot so it wasn't much of an achievement, but what a match," he said.
"I had 12 special guys, I asked them to play with their hearts and with passion and by God they did."