Price, Calc tied for Shootout lead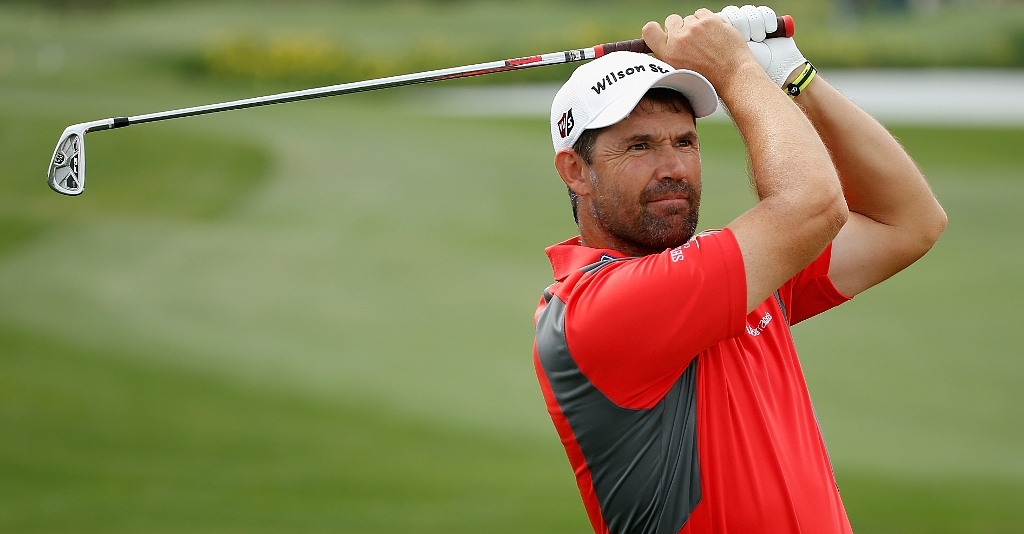 Nick Price and Mark Calcavecchia shared the 1st-round lead with a two of the US's brightest rookies at the Shark Shootout.
Nick Price and Mark Calcavecchia shared the lead with a two of America's brightest rookies after Friday's first round of the $3m Franklin Templeton Shark Shootout.
The golf-wise veterans combined superbly to post a 9-under par 63 in this 12-pair contest in Naples, Florida, to join Keegan Bradley, the reigning US Open champion and only American to win a major last year, and Brendan Steele at the top of the leaderboard.
Birdies came in buckets in this greensomes, alternative-shot format in which both players hit their drives at each hole and then selected the best of the two for their next shot.
But the biggest thrill came for Price on the short 12th when Calcavecchia's ball was never required. The three-time major winner found the bottom of the cup off the tee for a spectacular hole-in-one.
It was the first time Price has ever been able to watch himself shooting an ace on replay, but he is not allowing it to make him complacent after a very tight first round.
Two more seasoned veterans, Jerry Kelly and Steve Stricker, were sitting just one shot off the pace with the two more exciting young guns, Rickie Fowler and Camilo Villegas, a shot further back on seven-under.
"That was nice, but we've got to come out with guns a-blazing the next two days," Price said knowingly of Saturday's best-ball format and Sunday's Texas Scramble. Both modes of play should again produce a large number of birdies.
No Champions Tour pairings have ever won the Shootout. Raymond Floyd (1993) and Scott Hoch (2008) were playing on the over-50s circuit when they won their Shootout tiles, but they were paired with non-senior partners.
In the meantime the two rookies who shared the lead were clearly surprised by the first day heroics that brought them five birdies and an eagle on the last seven holes at the Tiburon Golf Club.
Although they were newcomers to the Shark Shootout and had never played this form of golf it didn't take them very long to catch on.
"It was awesome," Bradley said. "Literally, we didn't hit a bad shot for what seemed like hours coming in."
The Shootout lists no official record of the top birdie-eagle streak in its 22-year history, but Friday's performance has to be close. Steele holed out a bunker shot for an eagle at the 15th and nailed a 40-foot birdie putt from the fringe while Bradley's booming drives were constantly setting up relatively easy second shots.
"We were in each hole together," said Bradley. "It wasn't like I played very well or Steely played very well and the other played bad."