Pretenders for the Woods throne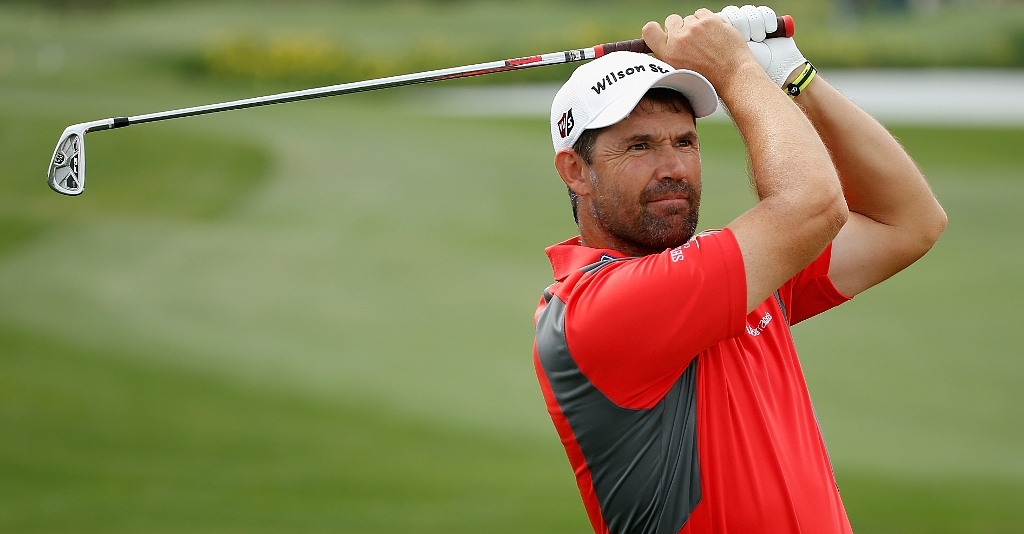 Now that Tiger Woods is gone – for how long nobody knows – the search is on for for a new superstar of golf.
Now that Tiger Woods is gone – for how long nobody knows – the search is on for for a new superstar of golf – and it will have even more focus put on it after the Christmas break.
Television commentator Peter Alliss has described Woods as "a giant in a land of pygmies over the last 10 or 12 years."
But the time has come for the pygmies to come out fighting – and it could be that by The Open at St Andrews in July a new world number one could be crowned.
Woods has been at the top uninterrupted since June 2005 and for a an overall total of 578 weeks, or more than 11 years if you will.
But opportunity now knocks for the rest, so who might be the people best placed to capitalise?
PHIL MICKELSON
Even before Woods' troubles hit the headlines Mickelson came out of his shadow to win two big titles – the Tour Championship and HSBC Champions.
He has not won a major since blowing the 2006 US Open with a closing double bogey – just as Colin Montgomerie did – but he is the clear world number two and would be a strong favourite.
It was at Augusta that he finally broke his major duck in 2004 and he won there again three years ago. He has only once been out of the top 10 since 1998.
Because of the scandals surrounding Woods there is no doubt that Mickelson will be an even bigger crowd favourite in the States than he already is.
They have given him tremendous support since his wife and mother were diagnosed with breast cancer earlier this season and he has responded by being even more fan friendly.
To many golf followers, Mickelson will now be viewed as the good guy and Woods the bad guy. It could work wonders for the 39-year-old, who believes his best could still be to come.
LEE WESTWOOD
Back as Europe's top player after a nightmare slump from fourth in the world to outside the top 250 seven years ago.
Yet to win a major, but the 36-year-old produced the greatest performance of his career only last month when he won the Dubai World Championship by six shots to lift the European money list title for the second time.
It earned him a record £1.6million jackpot, but money has long since ceased to be the motivation for Westwood, who has now had top six finishes in all four majors.
He went head-to-head with Woods in the final round of last year's US Open and was beaten only when he parred the last hole to miss out on the play-off in which Woods beat fellow American Rocco Mediate.
Westwood took real heart from how he coped there and his next big chance came at The Open in July. A closing birdie would have made him champion, but he bunkered his drive and then three-putted for a bogey that left him one behind Stewart Cink and Tom Watson.
Third as well in the US PGA a month later, Westwood goes into the new year confident he has what it takes now – whether Woods is present or not.
PADRAIG HARRINGTON
Two majors were played during Woods' eight-month lay-off following knee surgery last summer and they were both won by Harrington.
The 38-year-old Dubliner went to world number three as a result and had an opportunity this season to be the man to take over at the top.
Instead he embarked on swing changes to try to improve his game and went into a mini-slump which included five successive missed cuts.
Harrington has arrested that slide, though, and since The Open has had no fewer than nine top 10 finishes – the same as Westwood – in 12 starts.
Unlike Westwood he has not won in that time and he has had some nightmare holes, but unlike Westwood he has emerged triumphant from the pressure cooker of majors.
He has even done it with Woods in the field. The American was 12th when Harrington won at Carnoustie in 2007.
RORY McILROY
The boy wonder of European golf was only 19 when he beat a quality field at the Dubai Desert Classic in February and huge things are expected of the Northern Irishman.
McIlroy, an amateur star whose greatest round however for as long as he plays may well remain the 61 he shot at Royal Portrush when just 16, has decided to join the tough US Tour next season.
He has already shown he can prosper on the big stage over there. He reached the quarter-finals of the Accenture World Match Play, came 20th on his Masters debut, 10th in the US Open and tied for third at the US PGA.
The former Walker Cup player was second to Westwood on the Order of Merit and lies second to him in the race for places in the Ryder Cup.
Such has been his rapid progress that it will be a massive surprise if he does not qualify for a debut at the Celtic Manor Ryder Cup matches in October – and even if he doesn't, captain Colin Montgomerie may well include him among his three wild card putts.
Only Sergio Garcia has made the world's top 10 at a younger age than McIlroy. That was nine years ago and Garcia is still waiting for his first major, so there are no guarantees.
SERGIO GARCIA
As Woods took the early steps in his comeback in March, Garcia was one good performance away from taking over as world number one.
It did not happen, though, and the 29-year-old Spaniard has had a miserable season – off the course as well as on it.
The end of his romantic relationship with Greg Norman's daughter Morgan-Leigh hit him hard = and it showed in his results.
Garcia, who climbed to number two in the rankings at the end of last season, has not had a single top three finish throughout 2009 and has dropped out of the top 10, but he remains one of the best ball-strikers in the game.
If he can get his head sorted and his putting working – a big "if" – he could still be the player everybody thought he was going to be when he turned professional.
It is 10 years now since Garcia finished second to Woods at the US PGA. Nobody who saw it will ever forget his eyes-closed shot from the base of a tree that week and his youthful exuberance as he won his first Ryder Cup cap a month later.
Since then there have been another 14 top-10 finishes in major and he would have won the 2007 Open but for a closing bogey.
COLIN MONTGOMERIE
The eight-time European number one is included here not as a player, but as a captain. If Woods decides to take a whole year off – or even quit for good – Montgomerie will fancy Europe's chances at Celtic Manor even more.
He knows that the Americans prospered without their injured star man in Louisville last year and that Woods does not have a stellar cup record, but on paper it has to tilt the odds.
Europe now has five players in the world's top 10 – Westwood, Harrington, Paul Casey, Henrik Stenson and McIlroy – and nine in the leading 20. They have never been as strong.
Woods, though, won all his five games at September's Presidents Cup and formed a formidable partnership with current world number three Steve Stricker.
Part of the success of Paul Azinger's team at Valhalla was how well they galvanised the crowd. Corey Pavin will not be able to do the same in Wales.