Presidents Cup betting preview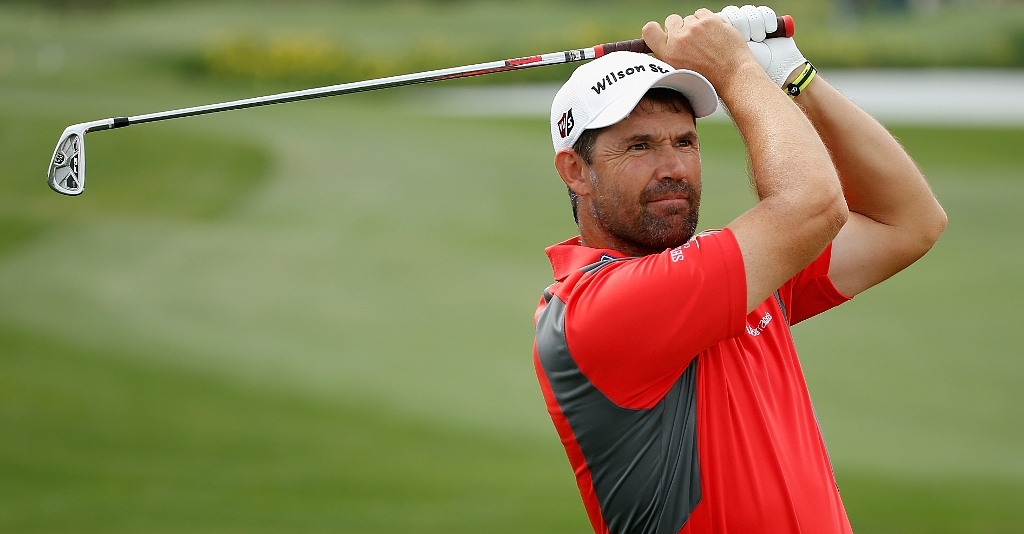 Harding Park hosts this year's Presidents Cup and Matt Cooper thinks Ryo Ishikawa and Stewart Cink can have a good week.
Ever since Europe joined forces with GB&I to reinvigorate the Ryder Cup in 1979, predicting team events has become a tricky proposition.
Just last month an apparently superior Continental European team were thrashed by Great Britain and Ireland in the Vivendi/Seve Trophy (the final score flattered the losers).
One member of that victorious team, last week's Dunhill Links Championship winner Simon Dyson, made an interesting point, explaining that the GB&I team often tends to be a collection of friends, whereas the Continentals are a slightly more disparate group.
You might argue that the theory doesn't hold much water given the way the entire continent of Europe unites for the Ryder Cup – indeed their greater togetherness is often quoted as a reason for their successes.
But the Ryder Cup team is made up of golfers slightly higher up the ladder of success who do spend more time together when following a worldwide schedule so the theory does hold.
It seems to also impact on the Presidents Cup too in which the International team tries to unite despite coming from all corners of the globe, but has so far won only once in seven attempts.
Another factor in American success is that their players admit they find the more relaxed nature of the Presidents Cup a relief in between the more tense and fractious atmosphere created by the bi-annual monster that is the Ryder Cup.
And with the International captain Greg Norman having to mix preparation for this event with discussion of his separation from wife Chris Evert, you could say that Team USA hold all the aces.
The books know as much and the best price of 4/11 is too short to lump on.
Instead I prefer to look at the points-scorer markets where one player in each team looks over-priced.
First up is Japan's eighteen year old superstar Ryo Ishikawa who should not be rated the least likely top scorer for the International team.
I honestly cannot fathom what makes anyone think as much.
Perhaps some don't rate the fact that all six of his wins have come on the Japanese Tour.
Perhaps some don't believe his game is yet right for taking on the best in the world.
Perhaps some believe the hype and pressure created by his nation's golf fans will be too much for him – he has, after all, admitted that, "I feel a heavy responsibility because I am the only Japanese selected for the International team."
But he is a smart cookie, a precocious talent and he is bang in form.
How does he plan to deal with the "heavy responsibility"? "I want to turn it into a positive."
How will he deal with taking on the best in the world? Well, we were given a clue when he was paired with Tiger Woods at Turnberry.
Even Woods was a little overwhelmed by the galleries that day – the normal Tiger-hunting crowd swollen by an excitable number of Japanese fans, camera crews, photographers and journalists.
Ishikawa thrived to shoot 68 which bettered Woods by three shots.
And how do we judge those six wins? Obviously he has played better at home, but he also has four wins in his last 11 starts – that's a good return whoever you are playing against.
I'm also a bit unconvinced by some of his team-mates.
Geoff Ogilvy, Vijay Singh, Adam Scott and Camilo Villegas are all out of form in 2009.
Ernie Els, Retief Goosen, Robert Allenby and Tim Clark are unreliable putters who might find matchplay more conducive to finding the bottom of the cup, but could just as easily find it more difficult.
Fellow Asian YE Yang has the temperament and the class for the big occasion, but he has also admitted on Twitter to being exhausted.
Add in the fact that San Francisco has a large Asian population that could add noisy support for the young Japanese star and I like the chances of Ishikawa top-scoring for the Internationals at 18/1.
Take a look at the previous Presidents Cup record of the American team and one set of stats leaps from the page – those of Stewart Cink.
In three previous starts in this event he has eight wins and one half from 13 matches.
To use an American phrase that always sounds a little clumsy to British ears, Cink is comfortably the winningest player on the team – his nearest challenger is Jim Furyk with a 13-8-2 record.
He's also got a pretty handy record in the WGC World Matchplay Championship (fifth in 2005, second in 2008, third this year).
The inability of any American team to get the most from either Tiger Woods or Phil Mickelson needs no further discussion except to say that surely one year one of them will have a good week.
But I'm happy to take on the market leaders and Cink seems the most sensible way to go about it.
Take the 14/1.
Tips:
1.5 pt e.w. Ryo Ishikawa to be International top-scorer at 18/1 (bet365 1/4 odds 1,2,3). Bang in form, highly motivated and plenty of team-mates are out of form.
1.5 pt e.w. Stewart Cink to be USA top-scorer at 14/1 (BlueSq, 888sport 1/4 odds 1,2,3). Superb track record in this event and loves the matchplay challenge.