Prayad soars on eagles wings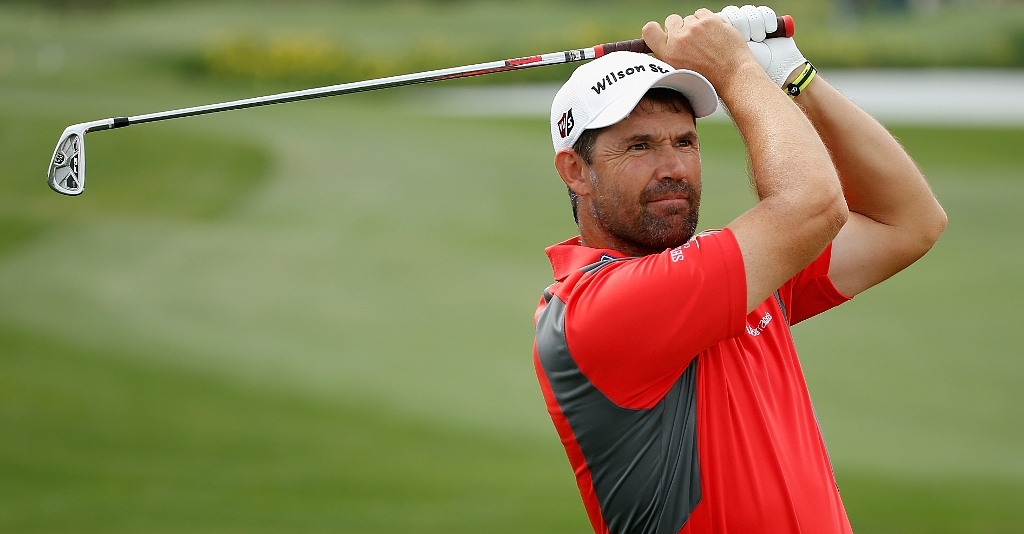 Prayad Marksaeng sank a monster eagle putt on the last to open up a two-shot lead in the Queen's Cup on Thursday.
Thai veteran Prayad Marksaeng sank a massive eagle putt on the last hole of the first round of the Queen's Cup on Thursday to open up a two-shot lead over surprise package Siddikur of Bangladesh
The six-time Asian Tour winner carded an outstanding six-under-par 65 at the Santiburi Samui Country Club, thanks to a glorious finish in which he birdied the 16th and 17th holes and then holed a snaky 30-foot eagle putt at the par five 18th.
Siddikur, who enjoyed a small slice of history when he became the first man from his country to earn an Asian Tour card last year, birdied three of his last four holes for a 67 and second place.
The Chinese Taipei duo of Hsu Mong-nan and Chan Yih-shin along with big-hitting Thai Chapchai Nirat and Filipino Jay Bayron are also in the hunt after matching 68s.
Swirling winds made life difficult for title holder Chinnarat Phadungsil of Thailand as he settled for a 75, which left him him tied for 58th position. But Prayad didn't have such troubles although he enjoyed some strokes of fortune towards the end of his round.
"I was lucky. On 16, I missed my drive and ended in thick rough and on 17, I found the fairway bunker but on both occasions, I managed to hit it close. On 18, I was just trying to get a birdie as I knew I was tied for the lead but somehow, my putt from 30 feet found the hole," said a delighted Prayad, whose card included three other birdies against a lone bogey.
Despite a runner-up finish at the Air Bagan Myanmar Open, Prayad's form has been mediocre this year as he has missed three other cuts. But with new irons and golf ball in his bag, the 44-year-old believes he now has the pieces in place.
He believes the par-71 Santiburi Samui course also owes him success after he squandered a tournament victory here two years ago with a quadruple bogey on the 70th hole.
"I had a chance to win here (Bangkok Airways Open). I had one bad hole but I think I have learnt from that experience. I will try my best to win," said the Thai.
Siddikur, 25, is dreaming of victory after playing his way into contention for the first time with his fast start.
Growing up in a poor family, he earned a living as a ball boy at the local club in Dhaka and played with friends with a makeshift club made with a seven iron head and metal rod.
"If I can win on the Asian Tour, that would be very exciting. That is my target now, to win an Asian Tour tournament. I've won four times on the Indian Tour so it is time to win in Asia," said Siddikur.
"I'm very happy. Today my ball striking was excellent, especially my putting. I feel I have improved a lot playing with good players on the Asian Tour. A win will be very exciting for golf in Bangladesh which is still very small."
Chapchai, who holds the world scoring record for 72-holes, is chasing a fourth career victory but nothing would be more satisfying than to triumph in the Queen's Cup, which is sponsored by the Sports Authority of Thailand and Bangkok Airways.
"It will be an honour for me and my family if I can win the Queen's Cup," said Chapchai, who won the 2009 SAIL Open in India with a record 32-under-par 256 winning total.
"I concentrated hard on the tee shots and iron shots as the winds were very strong. It was difficult to judge the right yardages. I was really happy with my first nine holes (on the back nine) as I shot three birdies from close range," added the Thai, whose card included a fourth birdie and a lone bogey on his inward nine.
Chan, who hit fame by winning the King's Cup last December, gave himself another shot at glory in Thailand with an impressive round that included six birdies. "It was a good day and I coped well with the conditions. But there are three more days to go," said the 33-year-old.