Poulter: This could be my year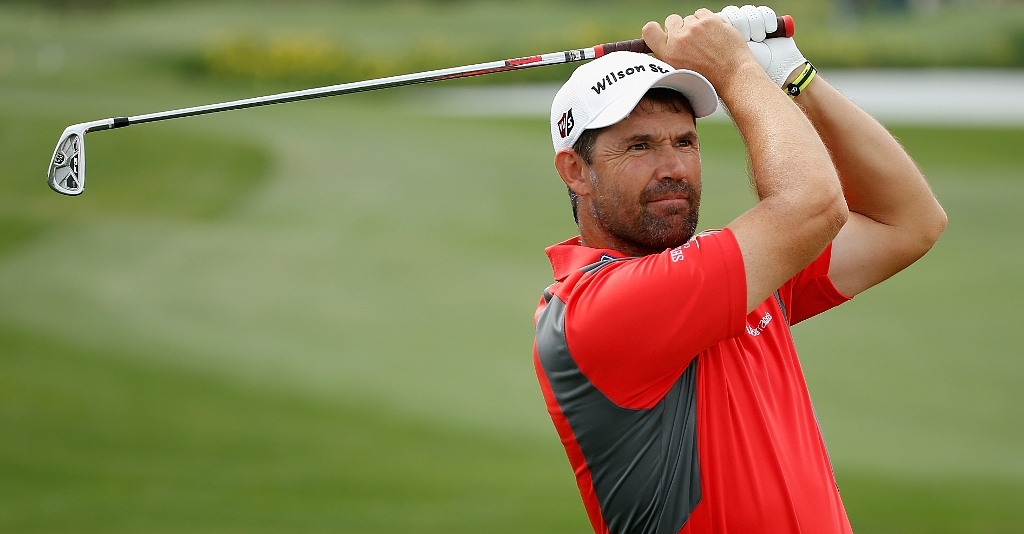 Ian Poulter believes it could be his year at the Open, saying his best form will give him a great chance of lifting the Claret Jug.
World number eight expecting strong showing at St Andrews
Ian Poulter believes this could be his year at the Open, saying his best form will give him a great chance of lifting the Claret Jug at St Andrews.
Poulter grabbed a breakthrough success in America this year with a World Golf Championship victory at the Accenture Match Play.
European success at the 150th Open Championship would not be a surprise given the form the top stars have shown this year – highlighted by Graeme McDowell' US Open victory last month.
The 34-year-old Poulter says lifting the title at St Andrews would be his personal version of winning football's World Cup final.
Poulter feels he can master the Old Course, where he made his Open debut a decade ago, and grab a maiden major victory.

World Cup moment
"Winning The Open for me would be like it was for Geoff Hurst scoring at Wembley in the World Cup final – only every goal would be from 30 yards," Poulter told the
News of the World.
"If there was ever an event to win, then it would be the Open. I can't wait. I played my first at St Andrews in 2000 so the town is always going to be a special place for me.
"I didn't play that well back then because it was all new to me. I've got a lot more experience now and I can't wait to get back there. To say I'm looking forward to it would be an understatement.
"I have played the course well and finished tied 11th there in 2005. If I can play like I know I can then there is a sense this can be a great Open for me."
Poulter will join the likes of McDowell, Rory McIlroy, Justin Rose, Paul Casey and Luke Donald in challenging to be the first British Isles winner of the Open since Paul Lawrie in 1999.
The likes of McDowell's US Open success and Rose' recent winning run have been welcome viewing for Poulter, who is delighted to see his Ryder Cup team-mates dominating world golf.
Home challenge
"Over the last six months it has been amazing to see so many British players come through and win golf tournaments, whether it be in Europe, Majors or PGA Tour events," he added.
"We have a very strong group of players in the top 20 in the world and they are getting stronger. Where it has come from I am not too sure but it is nice to see and it would be great for an Englishman to win in Scotland.
"You would not have selected Graeme in the top five to win the US Open before the tournament. But it was no surprise to me to see him succeed after getting in the right position.
"Graeme and I played at the Ryder Cup together against Kenny Perry and Jim Furyk and I've got to say that was one of the most incredible battles I have been in. I could see in his eyes what he was feeling and, from that moment, I knew he had the ability to knock shots down when he needed to.
"Graeme has proved to every Brit out there that there is a chance of winning a Major. It gives every one of the guys a boost."