Poulter's lead washed away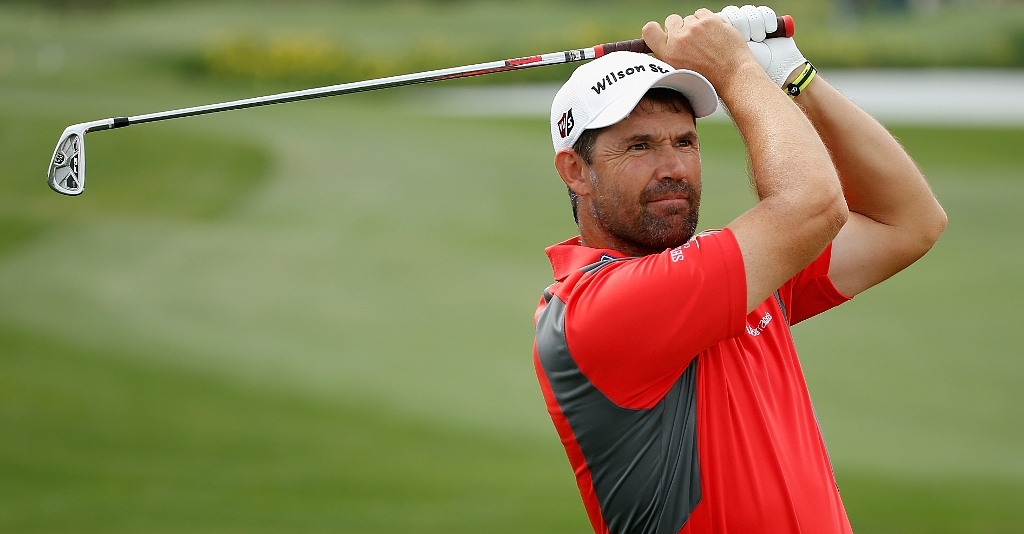 Ian Poulter saw his five-stroke lead at the Barclays Singapore Open disappear after just six holes of his third round on Saturday.
Ian Poulter's mood matched that of the weather on Saturday as the flamboyant Englishman saw his five-stroke halfway lead at the Barclays Singapore Open disappear after just six holes of his third round before the latest thunderstorm halted play.
Frenchman Thomas Levet and Japan's Kodai Ichihara took full advantage of an ambitious approach from Poulter to claim a share of the lead at eight under par before another long day at Sentosa Golf Club was brought to a sudden halt.
The loss of more time has raised the real possibility of a Monday finish.
In glorious sunshine, Poulter had earlier completed a brilliant bogey-free seven-under-par 64 to establish a seemingly commanding lead over Sweden's Daniel Chopra and qualifier Chan Yih-shin of Chinese Taipei.
But after three putting the first green in the third round to card an opening bogey, Poulter opted to use a fairway wood from the edge of a greenside bunker on the fourth in an ambitious attempt to reach the green and only managed to find the water.
Following a drop, he finally made the green in four before three putting from 60 feet to see his lead diminish.
He was in a jovial mood as he stood on the fifth fairway waiting for the group ahead to clear the green, but that soon disappeared as he trudged off the course after missing a six-foot par putt a hole later which would have maintained his lead shortly before an approaching thunderstorm halted play.
It means six hours have been lost already this week, with the prospect of more tomorrow.
Levet played his opening seven holes in two under and is relishing the battle for a second title this year after claiming May's Open de Espana.
After winning his fifth European Tour title in Spain, Levet posted three top-10 finishes in his next three events, but has recently struggled for form and missed three of his last four cuts.
"I have been playing very well on practice days for the last two months and really ugly in the tournaments for some reason," Levet said.
"I just kept telling myself to wait for it to come and wait for it to happen and it looks like it's happening.
"I am very happy with the way that I am playing at the moment and I am looking forward to tomorrow because I love the battle.
"I am in a share of the lead which is good, because I haven't actually made that many great putts yet and I am hoping that will come tomorrow and they will drop more often for me."
Ichihara is fresh from securing his Asian Tour card with fifth last week in Malaysia and is again ready to challenge for a maiden title after winning on the Challenge Tour in Japan in 2003.
"I've got no pressure now and my confidence is up," he said. "I'm going to try and play for the win as I'm in a good position. I've been in contention a few times now, so hopefully that will help me."
China's Liang Wen-chong and Australia's Andrew Dodt played their front nines in two under to claim a share of fourth at seven under, with Hong Kong Open champion Lin Wen-tang of Chinese Taipei, Richard Finch and Sweden's Niclas Fasth tied for sixth a further shot off the pace.
Anders Hansen, Ross McGowan, Ernie Els and Graeme McDowell completed the top 10 at five under.