Poulter – man with a mission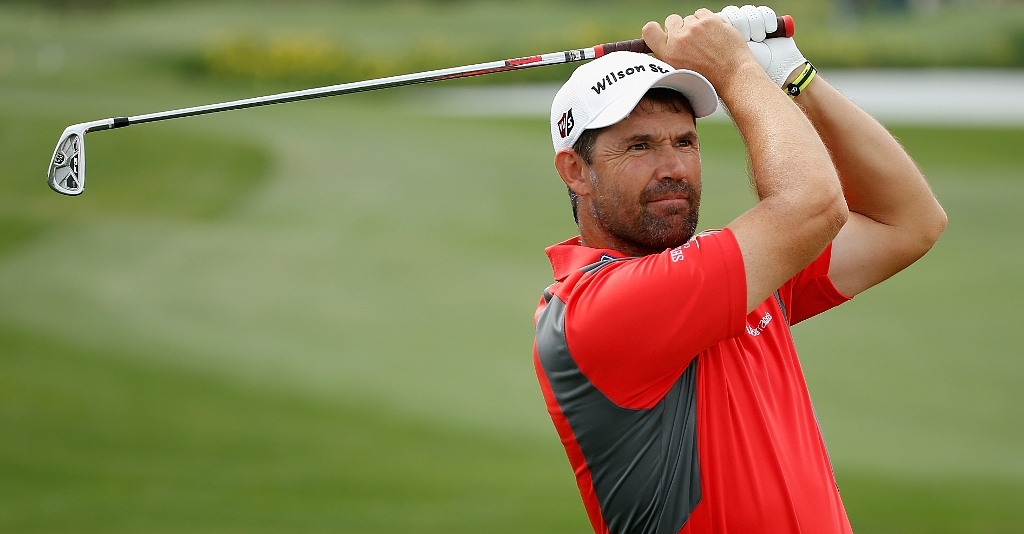 Ian Poulter will tee-off in the Ballantine's Championship in Korea on Thursday with his confidence sky high.
Ian Poulter will tee-off in the European Tour's Ballantine's Championship at Blackstone Golf Club in Seoul on Thursday with his confidence sky high again.
His classy, closing 6-under 66 in the Volvo China Open on Sunday has seen to that.
The colourful Englishman firmly believes that in shrugging away three early rounds of frustration and whisking up that sparkling 66, he was able to craft the perfect preparation for this week's Ballantine battle at Blackstone.
And with a strong field that will include players of the calibre of Adam Scott, at World No 12, the highest ranked player in the field, Miguel Angel Jiminez, last year's runner up to Lee Westwood, Open Champion Darren Clarke and the always dangerous Korean trio of YE Yang, Bae Sang-moon and KT Kim, a battle it will certainly be.
"After that final round in China, I have to say I'm looking forward to getting out there (at Blackstone)," Poulter said this week before adding that his IJP Design company had joined up with the Ballentine's Championship to be an official sponsor and the "Official Apparel Partner for the Championship".
"For me, Poulter said, "It's a big move to be able to do that and it is something that we have been working hard to do, so hopefully I can showcase that this week and play very nice, which, I might add, is something I think I can do.
"The first three days in China were frustrating because I was hitting the ball well, but then to go out on Sunday and make a load of birdies and leave a few out there as well tells me I could have gone very low and that, of course, was good for the confidence heading to the Ballantine's Championship.
"I feel that I can go there now and put on a show.
"I was disappointed to miss the cut last year because it is a golf course that should suit me and is one that really fits my eye.
"There are a lot of elevation changes, and there are a number of tee shots that you need to be really aggressive on, and I like that. I am driving the ball very well at the moment, and when I do that on any golf course I am going to give myself chances.
"We have some great players in the field this week, I know, but if I can keep the standard of play that I had last Sunday, I am pretty hopeful that I can come out on top," added Poulter whose career-best, seventh-place finish at the Masters Tournament earlier this month should also help drive his ambitions this week.
Scott, fine player that he is, will very possibly be Poulter's most dangerous obstacle to victory this week, but there is at least one other Australian in the field who might be worth keeping an eye on.
He is Marcus Fraser, who won the Ballantine's Championship in 2010, and who will be buoyed by a strong performance in China last week, where he finished in a tie for sixth behind 2012's first three-time winner Branden Grace.
"I can't wait to get back to Korea," Fraser said ahead of his arrival in Seoul this week..
"The Blackstone Golf Club is a very impressive place. The club really suits the Ballantine's brand – it is very classy and just the perfect place for tournament like this.
"The golf course is great and suits me off the tee. Hopefully I can make enough putts and give myself a chance.
"I played really well in China all week and the game feels like it is really coming together. I think over the past six or seven months I have been playing some of the best golf of my career so I am hoping to continue on that path.
"Winning the Ballantine's Championship really kicked my career off again. I went there having not one in six years so it was a massive confidence boost."
Yang, who became the first Asian to win a major when he held off Tiger Woods to triumph at the 2009 PGA Championship, must always be seen as a threat, especially when playing in his native South Korea, but of the three most dangerous Korean challengers this week, Bae, the current World No 32 and lowest ranked of the trio, might be his nations best bet.
There is no doubt that he is the local man with the best form right now as he showed in mid-March when he went all the way to the play-off before losing out to the then World No 1, Luke Donald, at the Transitions Championship on the US PGA Tour.
Bae said: "The field is very strong again this year and it would be great to be the first Korean winner of the event. I feel as if I have been playing well this year in some big events and to win on home soil would be special.
"I was disappointed to miss the cut at Blackstone last year, but I finished in the top 20 in this event in 2008 and the tournament has got bigger and bigger since then. There is a strong Korean challenge this year and hopefully I will be part of that."
Kim, who finished joint tenth last year, is also hoping to be part of it.
He said: "We have not had a Korean winner since Ballantine's has hosted the Championship, but I believe we have the confidence to win this year.
And Yang? If the 40-year-old, who only discovered golf at 18 when he began work at a driving range, fails to win it won't be from a lack of trying.
"I desperately want to win this tournament," he said. "I believe that if a Korean player wins or gets good results this week, it will be a great for Korean golf and I know that all the Korean players will be giving it their best shot."