Poulter – it's time to look forward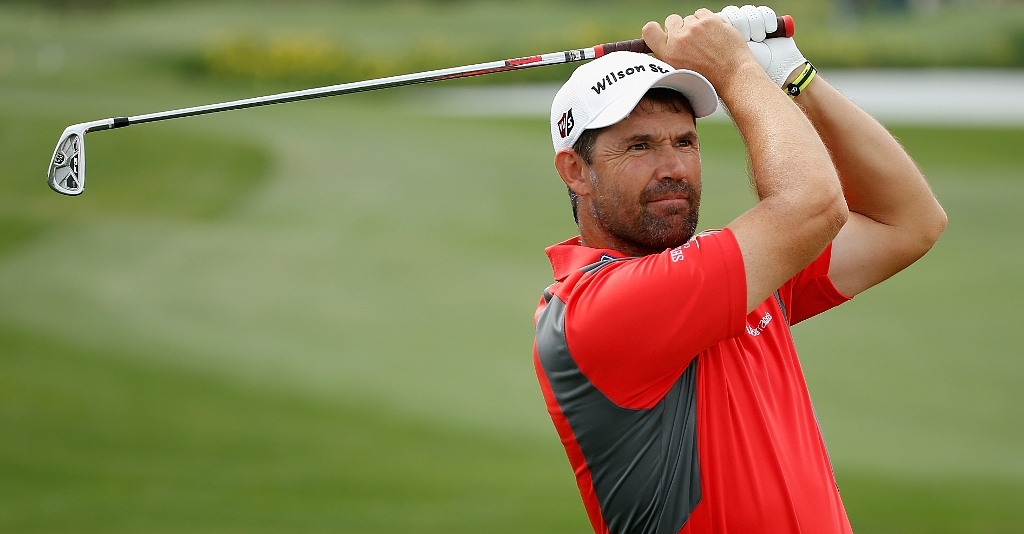 Ian Poulter feels "gutted" for Justin Rose and Paul Casey – but wants the focus to move to those who'll play in the Ryder Cup.
Ian Poulter admits he feels "gutted" for Justin Rose and Paul Casey – but wants the focus now to move to those who'll play in the Ryder Cup, rather than those who will not.
Rose and Casey were the two members of the "FedEx Four" whose decisions not to return to Europe have led to them missing out on Celtic Manor.
Poulter was given a wildcard in the same circumstances two years ago and top-scored in the match with four points out of five, two of them with close friend Rose as his partner.
Speaking to Press Association Sport in New Jersey after finishing 15th in the first of the FedEx Cup play-offs, Poulter said: "I'm gutted for Justin and Paul – they are two great mates and golfers.
"I know what's going on in their minds. I know what the guys have gone through because I've been there and it's very hard to play golf that way.
"Justin's going to be upset, Paul is going to be upset.
"Justin Rose has won two tournaments of late, Paul Casey third in The Open, top 10 in the world, great match play record.
"Would Paul have been in my side? Yes, there's a very good chance he would have been.
"Would Justin have been in my picks? Yes, there's a very good chance he would have been.
"But I don't want to get into the whole scenario of 'he said he should have been picked'. I don't want any negative press.
"It's over. Everyone is potentially going to pick three different people, but the picks are the picks and what will happen in the team room when we get there is everybody will be going out to win the Ryder Cup.
"We could go the negative way and talk about the players who haven't made the side. We could talk about that for months, years.
"Five guys had a great chance to get in and every one of them on their merit had a great reason to be in the side.
"The team is the team. It's the captain's decision and everybody will respect that decision.
"As a European player I'm going to get with the team and we're going to do our damnedest to win the Ryder Cup.
"I can't wait to get there and let's be together as a side and not get torn apart as a side in the next two weeks in the newspapers. That's all I hope.
"There is no point talking about it. There's no point wasting my time and your time and paper time talking about it."
Poulter, of course, beat Casey in the final of the WGC-Accenture Match Play in Arizona in February. Little did they know how important that result was.
If Casey, also runner-up in the event last year, had won he and Poulter would have qualified automatically and Swede Peter Hanson would not have made it.
What really hurt Rose, meanwhile, was that his fall down the world rankings last year meant he did not qualify for The Masters or the first two world championships this season.
But he also played fewer European Tour events than any of the other leading contenders.
"I'm very disappointed. I figured I had as good a shot as anybody," said the 30-year-old, who in addition to his successful partnership with Poulter last time beat Phil Mickelson in the singles.
"Ultimately it's our own fault. If you put yourself in that precarious position of looking for a wildcard this is what happens.
"Monty said it's the hardest thing he's ever had to do.
"I've got a three out of four record and a great ready-made partner in the team. I thought those sorts of things would be positives in the pros and cons columns.
"When you play one you never want to miss another. I have and I only have myself to blame for that.
"But it's not like I'm Miguel Angel Jimenez trying to do it for the last time either. I've got plenty of time.
"And if I win the Fedex Cup (first prize £6.4million) I'm going to be delighted."
Poulter does not think it will be a problem finding a different partner.
"I have played with Ross Fisher in the World Cup – we have an incredible record score-wise – so for me that's something which is a plus.
"Luke Donald, Lee Westwood. I can play with all of them. I think the side is strong whichever way you look at it."
Poulter and Fisher finished sixth in the World Cup two years ago and last November charged through the field to fourth with a 63 in the third round fourballs and an even more impressive 64 in the closing foursomes.