Poulter: 'I'll win China golf Marathon'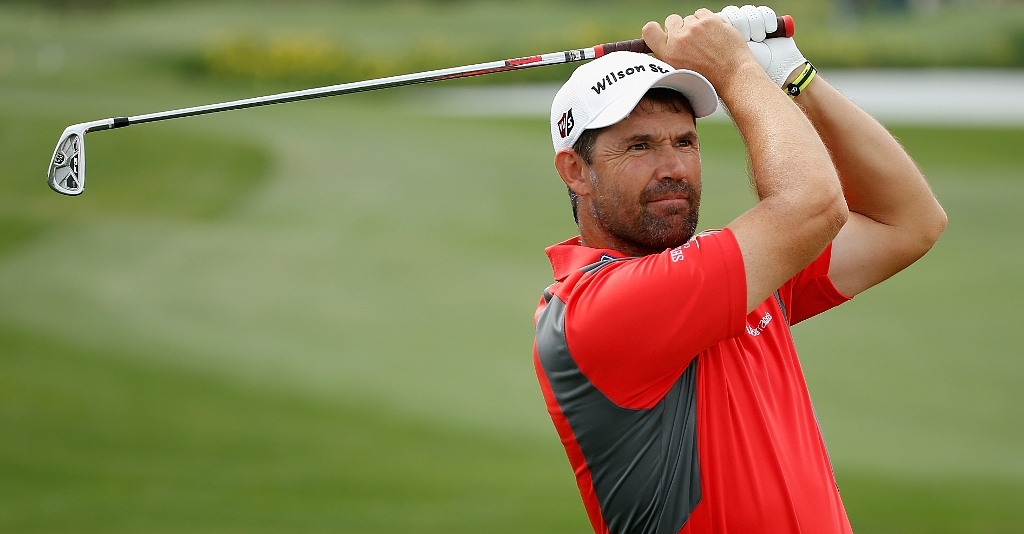 Ian Poulter is backing himself to outlast Lee Westwood, Rory McIlroy and Liang Wen-chong in the 7-day China Golf Challenge.
Ian Poulter is backing himself to outlast Lee Westwood, Rory McIlroy and Liang Wen-chong and win the marathon, seven-day, seven-city Shui On Land China Golf Challenge.
The event tees off in Shanghai next Monday and runs until Sunday, October 16, when the final round will be played at Caesars Golf club in Macau.
"Who's going to win? a super confident Poulter replied to a question from a reporter, "I am of course, Sorry, Lee. Sorry, Liang. Sorry, Rory.
A key member of the European teams in the two Ryder Cups he has played in , Poulter thrives in a competitive environment and in May beat current World No 1 Luke Donald to win the Volvo World Match Play Championship.
The 35-year-old Englishman has also shown a liking for Asia where he has won the Barclays Singapore Open (2009) and the UBS Hong Kong Open (2010).
Furthermore he has clearly been stirred up by the prospect of playing 18 holes over eight courses in seven Chinese cities.
"It's going to be very exciting and there should be a huge turnout for this event," said Poulter, who has been ranked as high as fifth in the world.
"I'm expecting big crowds at every course we play on. It's going to be impressive,
"For the players, it's going to be fun to jump on a jet between the different cities and have a laugh. The schedule has a nice blend of different types of courses with different designers, so hopefully it's going to showcase everything about golf in China. It's a big place and I'm sure China has some big ambitions in golf."
The four players will compete over two or three holes at each of the eight courses, two of which are in Beijing where they will play in a morning and in an afternoon round on Wednesday October 12.
On each of the other days they will play one part round in Shanghai (October 10), Zhengzhou (October 11), Dalian (October 13), Chongqing (October 14), Dongguan (October 15) and Macau (October 16).
They will also take part in promotional pro-ams and coaching clinics along the way
Westwood, the World No 2, is currently the top-ranked competitor in the field and has 22 European Tour titles among his 35 professional wins.
Last year, the Englishman was runner-up in the Masters and British Open and in October succeeded Tiger Woods as world number one before being toppled from his perch by fellow Englishman Luke Donald some 17 weeks later.
McIlroy, who at 22 has already achieved the distinction of being the No 3 ranked golfer in the world, will be a star attraction in China following his record-breaking win in the US Open earlier this year.
Liang, whose best finish in a Major was eighth in last year's PGA Championship, will have home advantage and everything that goes with it in a gruelling event such as this. He will also have the support of the crowds as China's top golfer.
One of golf's most innovative competitions, the Shui On Land China Golf Challenge will be broadcast globally on Golfing World and distributed internationally by IMG Media, while Sina, the largest Chinese-language infotainment web portal, is an official media partner.
The Itineradry for the Shui On Land China Golf Challenge is:
October 10: Shanghai – Tomson Shanghai Pudong Golf Club
October 11: Zhengzhou – Jinsha Lake Golf Club
October 12: Beijing – Topwin Golf and Country Club & Jade Island International Golf Club
October 13: Dalian – Red Flag Valley
October 14: Chongqing – Sun Kingdom Golf Club
October 15: Dongguan – Long Island Golf and Country Club
October 16: Macau – Caesars Golf Macau