Poulter gives England first WGC title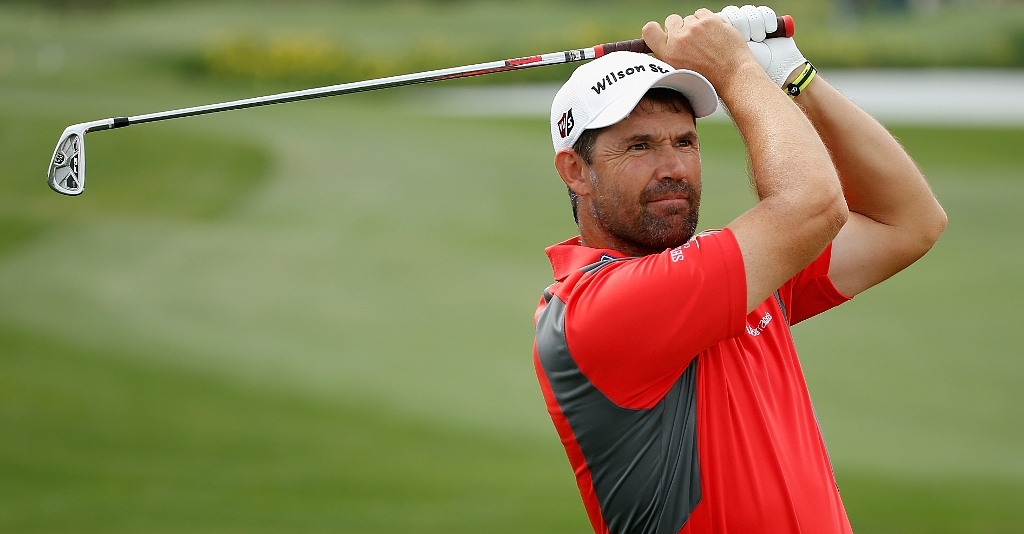 Ian Poulter is a world champion, Paul Casey a runner-up again – and England now have three players in the world's top six.
Ian Poulter is a world champion, Paul Casey is a runner-up again – and England now have three players in the world's top six.
An extraordinary week for a country which, a decade ago, had only Lee Westwood in the top 100 ended with Poulter, dressed all in pink, achieving a brilliant maiden US Tour victory at the WGC-Accenture Match Play Championship in Arizona on Sunday.
Casey, who broke his duck on the circuit at last season's Houston Open, was beaten 4&2 in the 36-hole final a year after going down 4&3 to Australian Geoff Ogilvy.
The pair were competing not just for the title and a difference in prize money of almost £350,000 – the winner's cheque was £890,607 and the runner-up received £540,726 – but also the world number five spot.
Despite his first round exit on Wednesday, Westwood remains the highest-placed European at fourth, but Poulter and Casey are now immediately behind him – and Poulter is the first Englishman to win any of the four World Golf Championship individual titles since they were launched in 1999.
"It feels really, really nice," he said. "It's been a long time coming and I am very happy.
"It was a good day's golf. I knew I was in great form and I felt calm all day – nerves didn't play any factor at all.
"I know Paul's disappointed being runner-up two years in a row."
Casey first had to get past Colombian Camilo Villegas at the start of the day.
Their semi-final was halted after 23 holes on Saturday because of fading light, but on the resumption Villegas snap-hooked his opening drive into the desert scrub and Casey won with a par four.
Minutes later he was teeing off again, but the only time he led was when he was conceded an eagle on the long second after a glorious 216-yard approach to eight feet.
Poulter birdied the next from seven feet, went ahead on the seventh and by the 14th was four clear.
Losing another hole at that point would have turned a drama into a crisis for Casey, but he got back into the match over the closing stretch of the morning round.
Lunching two down meant it was still all to play for, but Poulter birdied the next two holes from 15 and six feet and despite twos from Casey at the 21st and 24th – he almost aced the second of those – the gap was three at the turn.
When Casey made a 14-footer on the next it was game on again, but Poulter got up and down at the following two and almost chipped in for eagle at the 33rd.
Casey lipped out from 13 feet to fall three down with three to play and when he failed to get up and down from a bunker on the short next hole, Poulter made a 10-footer to put the icing on the cake.
While Casey was an amateur star – English champion two years running, Walker Cup partner of Luke Donald, world team championship runner-up and American college winner – Poulter's story is very, very different.
Two years older at 34, he turned professional in 1994 with a four-handicap and with no national honours.
He wanted to play on tour, but did not make it through the qualifying school until his fourth attempt.
Poulter worked in the pro shop at the Hitchin club Jack o'Legs, named after a 14th-century character from folk legend who lived in a cave and was famed for robbing the rich to give to the poor.
Yet once he finally got his card Poulter – now worth millions himself and with a collection of cars to which he recently added a Ferrari California and Mercedes s-63 – was a winner in his first season as well.
The Italian Open helped him become Rookie of the Year for 2000 and his name is on that trophy just above Casey's.
Off and running, he had five more wins in the next four years and made his Ryder Cup debut along with Casey in the 2004 victory in Detroit.
Casey did not have to go beyond the 14th hole in his first four games this week, but then had his incredible tussle with Villegas and came through only because the Colombian had missed from under three feet on Saturday evening.
Poulter, top scorer with four points out of five at the Ryder Cup in Valhalla two years ago, went to an extra hole in his first match with American Justin Leonard, but after that gained in such confidence that come the semi-finals he thrashed Sergio Garcia 7&6.
That virtually guarantees him a third Ryder Cup cap in October and neither he nor Casey should need a wild card this time.