Poulter and Rose want a repeat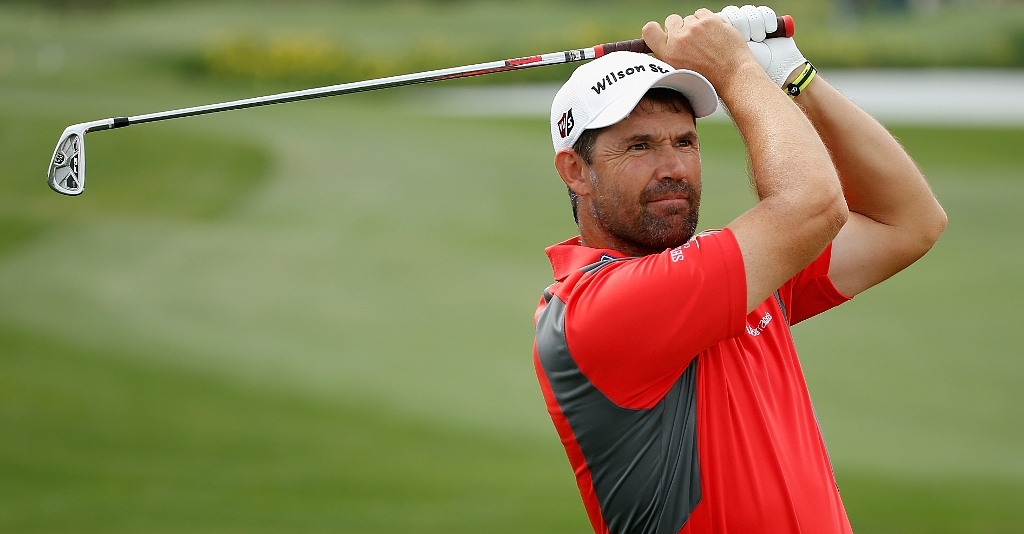 Ian Poulter and Justin Rose have decided to each set themselves two targets for next year's Ryder Cup.
Ian Poulter and Justin Rose have decided to each set themselves two targets for next year's Ryder Cup in the United States.
The first is to make Jose Maria Olazabal's European team and the second, after their outstanding weekend at the Omega Mission Hills World Cup in China, is to play together in the same pairing.
The duo, good friends off the course anyway, combined magnificently for England after a slow start to charge through in the field on the final day of foursomes with an incredible nine-under par 63 that took them past the floundering favourites Ireland and into second place behind the winning US team of Gary Woodland and Matt Kuchar.
Poulter a renowned match play exponent, has featured in three of the last four Ryder Cups, but Rose has made only one appearance – at Valhalla in 2008 – largely because he has been playing most of his golf in the US for the past few years and has found it difficult to qualify from there
However, in his sole appearance at Valhalla he was paired with Poulter and they won two of their three contests together.
"Getting a bit ahead of myself, I nearly said to Ian, 'Come on, let's go and have a good practice round for the Ryder Cup'," Rose told The Telegraph this week when talking about their stunning Sunday heroics.
"But then it's nice to dream about it."
In their post-Cup press conference, he said: "I think the secret today was that we dressed a little better. We dressed like the flag. We looked at each other this morning and said, "I feel good today; we should have worn this all week. Should we represent England in a couple of years, this will be the look."
Meanwhile, the victorious Kuchar is hoping he and Woodland can carry their World Cup form into this week's Chevron World Challenge invitational event hosted by Tiger Woods..
"Any time you win, it's such a big confidence builder," Kuchar said. "I mean, I could not be more excited. I'm just so jazzed up right now to have won this event, I can see it bleeding into the upcoming event.
"I know after a win, you always seem to play better. Gary and I are both going on from here to Chevron. I expect he's going to be the man to beat there. So I'm excited about that. We have a little bit of time off then before the 2012 season, but I think a win like this can only help next week, as well as next year."