POULTER AND MONTY LOSE GROUND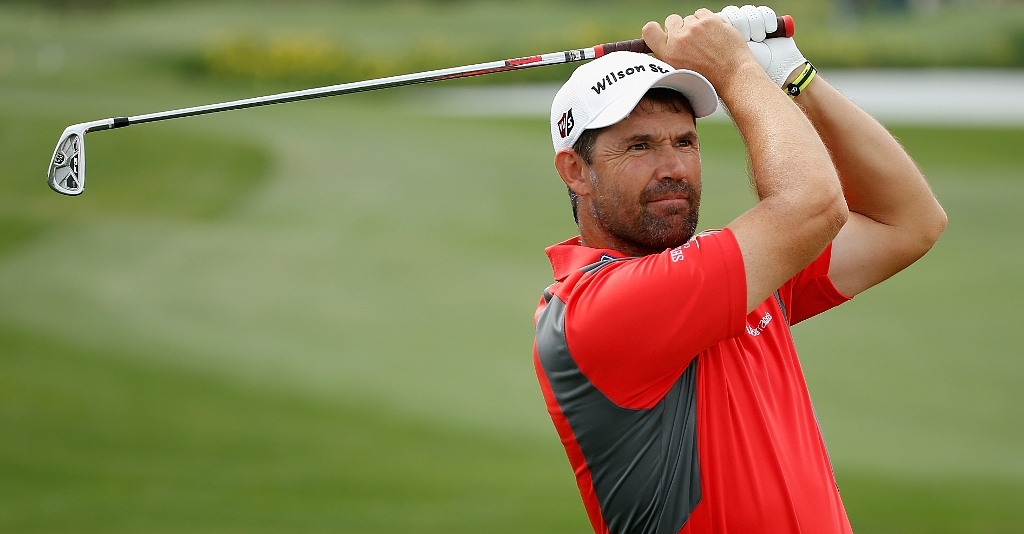 Ian Poulter and Colin Montgomerie are losing ground in the race for Ryder Cup places.
It is only a month ago that Padraig Harrington said he wanted Colin Montgomerie as his Ryder Cup partner again – and that he thought it was "inevitable" Ian Poulter would play his way onto the team.
Entering the final week of the year-long race for places, however, Poulter is still battling for a spot and Montgomerie is at the mercy of captain Nick Faldo, with things not looking good for him.
Poulter, runner-up to Harrington at the Open, has had to return to Europe for the Johnnie Walker Championship at Gleneagles.
Anything worse than a top-five finish on Sunday and his chances of automatic selection are gone. But he might need to do much better than that if the players he is chasing – Oliver Wilson in 10th, Soren Hansen in ninth and Justin Rose in eighth – play well themselves.
A failure on the points list would leave Poulter hoping for a wild card like Montgomerie, but Faldo has only two to hand out and Darren Clarke and Paul Casey are the pair showing much better form of late.
Harrington said of Poulter's challenge to him at Royal Birkdale: "He's shown he is a big-time player and that's the type you want in the Ryder Cup."
Since then, though, Poulter has had finishes of 16th in the Bridgestone World Championship, 31st at the US PGA and missed the cut in the first of the FedEx Cup play-off series last week.
Casey, seventh at the Open, was eighth in the Bridgestone, 15th in the PGA and in the last two US Tour events has come 26th and seventh.
Clarke, meanwhile, was sixth in the Bridgestone and was a superb four-stroke winner of the KLM Open in Holland on Sunday.
As for Montgomerie, since his runner-up finish in the French Open at the end of June he has gone 24th, missed cut, 58th, 77th and missed cut – and in the last two of those he was right down near the rear of the field.
Yet Faldo knows perfectly well what the 45-year-old Scot has produced in eight Ryder Cups starting with his debut in 1991.
Harrington commented the day after his Open triumph: "I hope to tee up with Monty. He's a different man when it comes to the Ryder Cup and everyone wants to play with him in the foursomes and the fourballs.
"He's an obvious person to have leading the way. He comes up with his best golf when he's out first, whereas I'm one of those who play the same whether you send me out first, seventh or 12th.
"I can see myself taking over Monty's role at some point, but I'm only just getting out of the situation of feeling like a kid on the team."
Montgomerie – never beaten in singles and only two points away from taking over from Faldo as the event's record points-scorer – has one last chance to swing the decision his way.
If he is in contention at Gleneagles would Faldo go for him? And if Poulter fails to gain a top 10 spot does he warrant a wild card? Only Faldo knows the answers.
Like Poulter, Rose wanted to be playing in America this week, but with his place still not secure he will be in Scotland trying to fight off the opposition.
Three have to go past him and there are six dangers – Hansen, Wilson, Martin Kaymer, Poulter, Ross Fisher and Nick Dougherty.