Pollock's local knowledge is key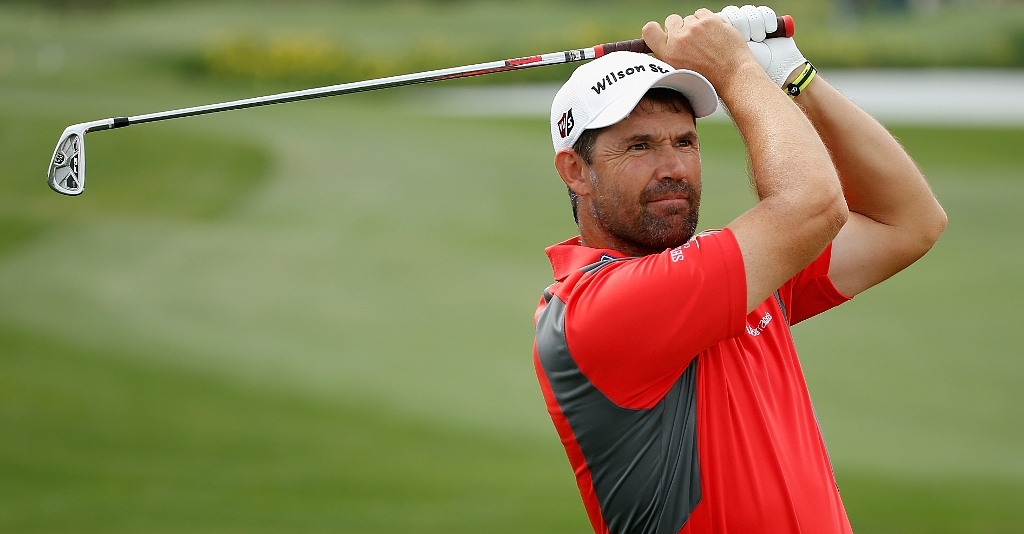 Local knowledge paid off handsomely for the leaders on day one of the Gary Player Invitational at Zimbali.
Local knowledge paid off handsomely for the leaders on the first day of the Gary Player Invitational presented by Coca-Cola at Zimbali in KwaZulu Natal.
And it didn't hurt to have a former Ryder Cup captain and one of South Africa's most exciting young professionals to back that up.
Wessel Witthuhn, President of IFA Hotels & Resorts Africa and Indian Ocean, and former Proteas cricket star Shaun Pollock – both of whom live at Zimbali and know the course intimately – combined superbly to take the lead in the amateur alliance competition at 15-under.
And of course they were on hand to give the professionals in their group – Mark James and George Coetzee – some valuable advice which, in turn, helped the two pros they were teamed with take a share of the lead in the betterball competition where a regular tour professional is teamed with an over-50s senior pro.
"It was a fantastic day. We played so well together, and it's just such a pleasure to be leading on my home course," said Witthuhn.
"It was a really good team effort," added Pollock. "I know the lines on the greens quite well so I could lend a hand there."
James was particularly impressed with the contribution of the amateurs in their team.
"I tell you something, Shaun is building for the senior tour. He's that good. It was a huge help having him show us some of the lines off the tee and so on, as I've never played here before. And then Wessel plays here so often he was able to show us a few tricks as well," said James.
Sharing joint second place in the amateur alliance competition are the pairings of football legend Lucas Radebe and businessman Dieter Schönfeld, and former rugby Springbok Breyton Paulse and businessman Ron Boon on 11 under.
Radebe and Schönfeld's professionals, Ian Woosnam and Jaco van Zyl, are tied for the lead in the betterball competition, also with a score of eight-under 64. Next best amongst the professionals is the duo of Peter Hanson and Sally Little on 67.
Tournament host Gary Player and James Kamte finished a challenging day with a betterball score of 69. But their amateurs – businesswoman Claudia Schönfeld and England cricketer Paul Collingwood are lying third in the alliance competition on nine under.
"It was such an honour playing with Gary," said Collingwood. "It was just so amazing to see how well he still plays at the age of 76. And just to listen to him speaking and gain some insight into his life was an amazing experience."
Springbok Pierre Spies was just as in awe of the play of professional Lee-Anne Pace. Spies and businessman Kevin McNally finished the first day on eight under in the alliance competition, while Pace and Vincent Tshabalala combined for a betterball score of 69.
"It was a tough day in the wind. But Lee-Anne hits the ball really far. I think we played well as a team, even though my own golf is a struggle at the moment," said Spies.
And Tony Johnstone was also rallying his team of Italian women's professional Diana Luna and their amateurs Alan Pearson and Thomas Msengana for Sunday's final round. They finished the day on seven under in the alliance and with a 70 for the betterball.
"Don't worry, we'll make a big move on Sunday," Johnstone told his team. "We've got it in us".
Day 1 Scores
Amateur Alliance
-15 Wessel Witthuhn/Shaun Pollock.
-11 Dieter Schönfeld/Lucas Radebe; Ron Boon/Breyton Paulse.
-9 Claudia Schönfeld/Paul Collingwood.
-8 Greg Whittaker/Kapil Dev; Kevin McNally/Pierre Spies.
-7 Alan Pearson/Thomas Msengana.
-6 Alex Maditsi/Craig Joubert.
Professional Betterball
-8 64 George Coetzee/Mark James; Jaco van Zyl/Ian Woosnam.
-5 67 Peter Hanson/Sally Little.
-4 68 Carly Booth/ David Russell.
-3 69 James Kamte/Gary Player; Lee-Anne Pace/Vincent Tshabalala; Jesper Parnevik/Roger Wessels.
-2 70 Diana Luna/Tony Johnstone.