Politicians jump on Rory bandwagon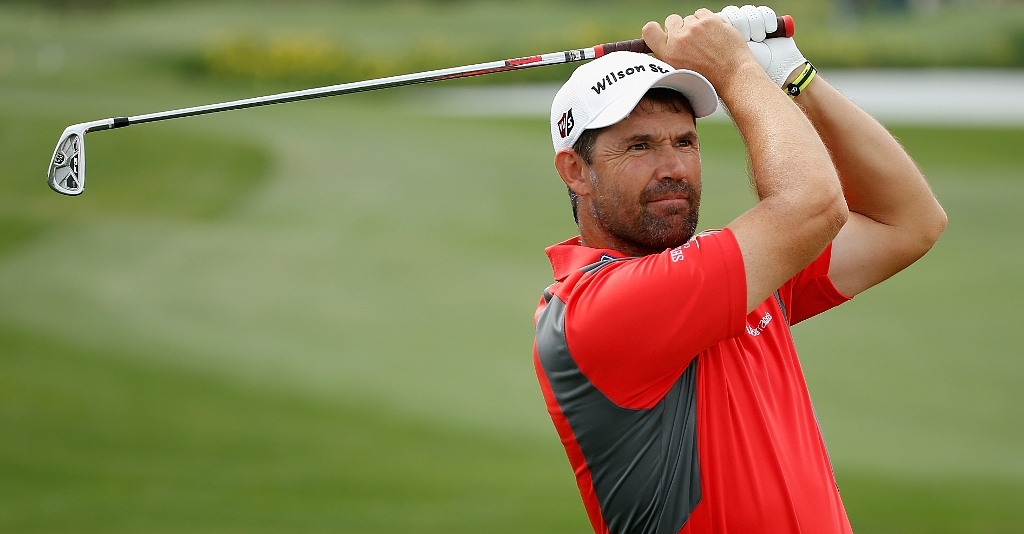 Rory McIlroy, golf's latest No 1, should be followed round the globe by Stormont officials, says Ulster politician Mike Nesbitt.
Rory McIlroy, Golf's latest World No 1, should be followed round the globe by Stormont officials to help tap into his great tourism potential, is the view of Northern Ireland politician Mike Nesbitt.
Nesbitt, an Ulster Unionist, led tributes to the 22-year-old sports star from Holywood, County Down, in the Northern Ireland Assembly on Monday following McIlroy's victory on Sunday in the Honda Classic and his resultant elevation to the top of the World Rankings at the expense of Englishman Luke Donald
Nesbitt said more should be done to capitalize on the potential to draw golf tourists on the back of such success.
Democratic Unionist Peter Weir pointed to marketing strategies already under way in the US, plus the success in drawing the 2012 Irish Open to the highly-regarded Northern Ireland course of Royal Portrush.
But there was cross-party praise for the golfer from all across Ireland, north and south, the congratulations of Stormont ministers being echoed by the Republic's Sport Minister Michael Ring.
Nesbitt told the Assembly: "On September 19 2007, Rory was the world's number 876th.
"Today he is number one. And in a few weeks' time in Augusta, he will attempt to win the Masters. If he does, Northern Ireland will hold three of world golf's four major trophies."
After winning the Honda Classic in Florida, McIlroy initially ignored questions on his success and instead praised the event and its support for charity.
Nesbitt hailed the moment as a gracious gesture which he said showed considerable maturity. before adding: "He did it with the support of his father Gerry, his mother Rosie. Even his girlfriend (tennis star (Caroline Wosniaki) was able to be there but we were not."
He added: "I know the minister for tourism has said she is reserving half a million pounds to promote and advertise the Irish Open at Portrush.
"May I suggest that today she starts that spend, with £233 for a ticket for BA flight 1526 out of Heathrow tomorrow for Miami and that she sends a marketing executive to the Doral Golf Club where Rory will tee-off on Thursday as world golf's number one player and Northern Ireland's number one ambassador."
The DUP's Weir, whose party colleague Arlene Foster is Tourism Minister, praised McIlroy's success.
But he added: "On such a day of joy it is a little bit disappointing that it is sullied by some of the remarks of the previous speaker who tries to point-score.
"The reality is that there has been a considerable level of both investment and support from Invest NI, including Invest NI going live on advertising on the PGA Tour this week, which will run through to June.
"Invest NI will also be hosting hospitality at the US Open, putting us very much at the heart of world golf. And mention has been made of the Portrush spend.
"So, leaving aside the petty sniping, I would like to say that this House is united in sending out a clear signal: well done Rory, you've done us all proud."
The Republic's Sport Minister Michael Ring meanwhile added his own tribute to McIlroy's success, saying: "Rory did brilliantly to hold off such a strong challenge from Tiger Woods and others and win by two strokes, especially after coming so agonisingly close to winning the Accenture World Match Play Championship only last weekend.
"I am sure his family, his coach and mentor, the Holywood Golf Club and everyone in Ireland are all once again immensely proud of him."
McIlroy's success in reaching the top of the world rankings follows last year's Open win for Darren Clarke.
Tourism Ireland's chief executive Niall Gibbons agreed that McIlroy's world-beating performance was a great opportunity to attract potential visitors.
He said: "He is a fantastic ambassador for golf and his success has placed our world-class golf once more to the forefront of everyone's mind."
During the Stormont debate all other political parties hailed McIlroy's success.
The Alliance party and the SDLP said his continuing success had lifted spirits, and brought back fond memories of past sporting success.
Sinn Fein's Pat Sheehan said Ireland has a wealth of golf talent playing on the world stage but that McIlroy is now "top of the tree".
There was praise also for Antrim's Mark Allen on winning snooker's World Open title in China last week, his first ranking tournament win.