Points: Murray made a difference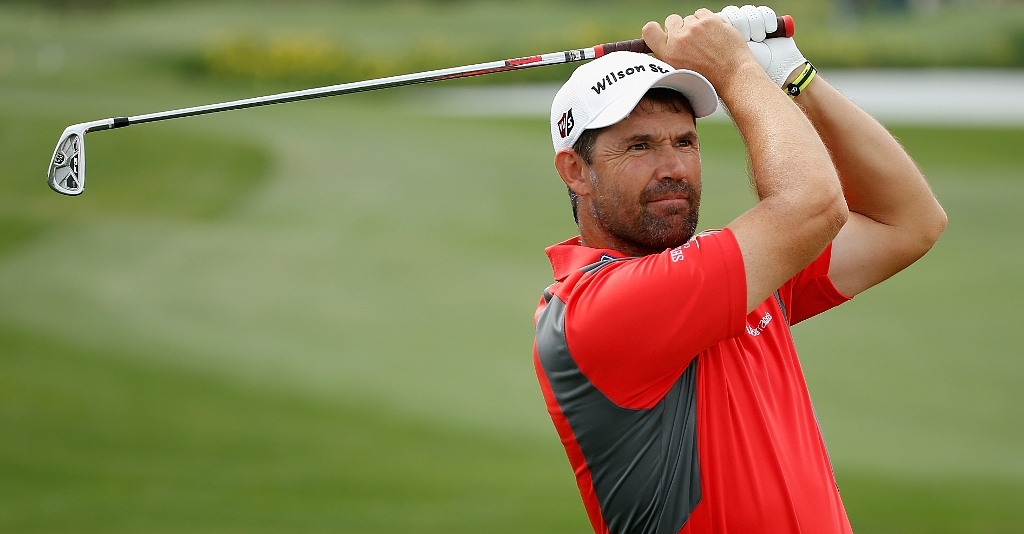 D.A. Points has credited comedian Bill Murray with helping him win his maiden US PGA title at Pebble Beach on Sunday.
Bill Murray's non-stop, on course wise-cracks and sometimes bizarre antics can be hugely distracting, but this certainly wasn't the case for Sunday's Pebble beach winner D.A. Points.
The 34-year-old Points directly attributed his first US PGA Tour victory in the AT&T Pebble Beach National Pro-Am at Pebble Beach Golf Links on Sunday to actor-comedian Murray, whom he has idolized since childhood.
In his 128th start on the US PGA Tour, 34-year-old Points closed with a five-under 67 and a winning 17-under 271 to beat Hunter Mahan (66) by two shots and Tom Gillis by four.
Together with Murray, Points also won the separate pro-am event to give his funny-man partner his first victory in the 19 years he has been playing in the Pebble Beach event.
The two clearly benefitted each other and Points made a point of stressing how good it had been for his game playing with Murray.
"It will take me a really long time to truly grasp what I was able to accomplish with Bill this week," Points said after his victory.
"I grew up on the 17th hole of the local country club in Illinois and both my parents played and taught me the game.
"Now To win on the PGA Tour, especially at iconic Pebble Beach and especially with Bill Murray … I don't think I could even dream it up."
Murray, 60, has been a tournament fixture at Pebble Beach for many years and probably the most notable amateur to play there since fellow actor Jack Lemmon.
He is renowned for his spontaneous humour and what has been described as crazy antics.
After all, the man has been known to wrestle a woman in a sand trap, attack television cameramen and tackle a windblown umbrella.
Said Points: "Everybody all week kept saying: 'Well, you got the short end of the stick playing with Murray. He's so crazy'," Points explained "But I never, ever felt that way. I tried to embrace it.
"I was expecting him to be more of a distraction than he was. Maybe he toned it down, maybe he didn't, but he just seemed to have fun. It kept me loose, having a good time with Bill.
"I've wanted to play with him for a few years now. Bill is from Illinois and I'm from Illinois as well, so we have that in common."
Murray, the assistant green-keeper, Carl Spackler, in the comedy film classic, "Caddyshack", said he had two objectives for the week – and told Points so.
"I told him, my goal when I play is I like to have the most fun and win', and he said: 'Those two things usually go together'.
"And I thought: 'That's about as solid an endorsement of where we are going this week as I could have gotten'. I felt like, this is cool, this could really happen. And it did."
Murray ended up winning the pro-am title for the first time at Pebble Beach, having previously come closest with in 2005 when he finished fourth alongside professional Scott Simpson.
"Scott and I could have won this a couple of times … but you know, we didn't," Murray said. "(Winning on Sunday) makes me feel better than all of the others which is nice.
"I knew the only chance D.A. had to win was if we could make it through the entire week without me asking him what the initials D.A. stood for. I didn't, and now he's the champion."
In case Murray still doesn't know, D.A. stands for Darren Andrews.
Someone you can feel a little sympathy for is Steve Marino, the man who had led the competition from the off and was also looking for a maiden win.
Marino who had slipping behind Points on the closing stretch, sent his third risk-or-reward shot on the 18th into the Pacific Ocean, knowing he needed an eagle there to force a play-off with Points.
And talking of eagles, it was precisely one of those on the par-five 14th that had helped Points finally get his nose in front on the final day and exert pressure on Marino .
For the winner the spoils. As a result of his victory here, Points, along with his $1,134,000 prize bonanza, will compete in the Masters at Augusta in April for the first time.
Marino ended up five shots behind Points, with three-time major winner Phil Mickelson a further two shots back.