Pod plans Asian title raid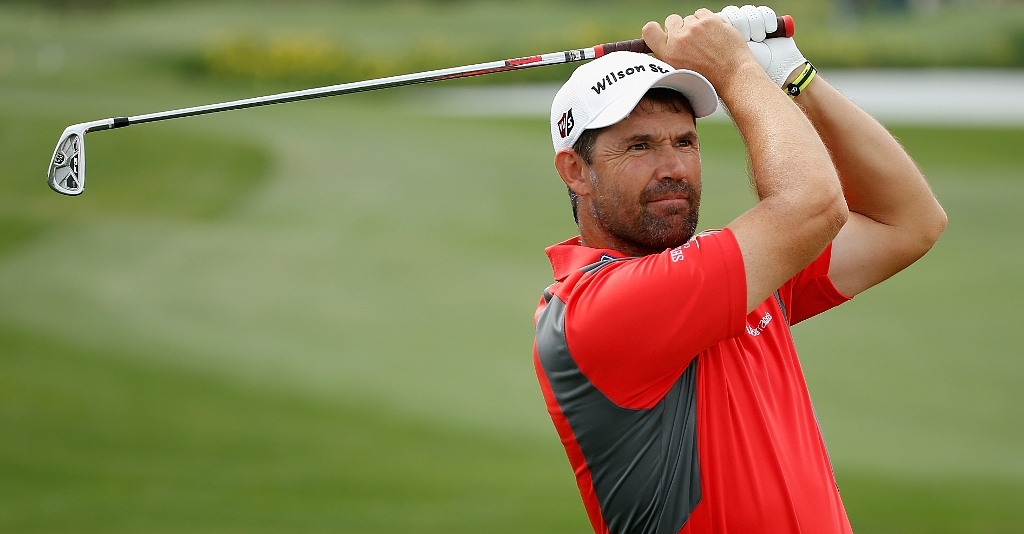 Padraig Harrington aims to secure a winning debut at the Iskandar Johor Open to end a frustrating two-year winless run.
Ryder Cup star Padraig Harrington aims to secure a winning debut at the US$1.25 million Iskandar Johor Open to end a frustrating two-year winless run.
The Irishman has not tasted victory since lifting his third Major at the PGA Championship in 2008 but with the euphoria of winning the Ryder Cup two weeks ago still running high, he intends to shine at the Horizon Hills Golf and Country Club.
Harrington will face a top field starting on Thursday as the Asian Tour event includes title holder K.J. Choi of Korea, 2008 winner Retief Goosen of South Africa, Europe's Ryder Cup captain Colin Montgomerie of Scotland, current Order of Merit leader Noh Seung-yul of Korea and Malaysia's Danny Chia.
"I've had plenty of top-10s but I haven't won a tournament, and it is all about winning tournaments. I've got about five more events (this year) and I'm anxious to get at least a win which will make my Christmas better," said Harrington.
The world number 22, who has won 22 titles around the world including in Hong Kong and Chinese Taipei, said he needs to preserve his energy if he is to sparkle in the humidity in Malaysia.
"There is definitely a euphoric feeling after you win and you definitely carry that through. But also from having such a high, there is a little low afterwards … certainly physically and mentally I was very tired last week (playing the Alfred Dunhill Links).
"The key to doing well is to make sure I don't over do it in the heat. I like what I see. The course is very good, the greens are immaculate. In the 14 years coming over for the co-sanctioned events, the Asian Tour has really grown. There is no discernable difference between the co-sanctioned events and no discernable difference between a European Tour event. Everything about it looks like it's going to be a world-class event," he said.
Goosen, a double US Open champion, has put together an impressive season with 11 top-10s around the world and the only thing missing is a victory. But he knows he must battle hard if he is to repeat his 2008 success at the Iskandar Johor Open. Last year, he finished tied third.
"It doesn't matter where you play these days … you have to play your best golf. The trophy is not going to get handed to you. This week, you have to grind it out," said the cool South African, nicknamed "The Goose."
"It'll be nice to get on a roll. I've been playing consistent and my putting has been consistent. If I can hit the ball a little better, I've got a chance to win."
He praised organisers of the Iskandar Johor Open for its rapid growth where it started as a US$300,000 event in 2007. "The main thing is the prize money, it keeps going up," said the 41-year-old. "You come here for another five years, we could be playing for seven million dollars!"
Title holder Choi, an Asian Tour honorary member, will have some good form to back up his bid for a repeat victory. He finished seventh and third in his last two events on the PGA Tour last month and was second in a domestic Korean event two weeks ago.
"It's very important to defend on the Asian Tour. Two years ago, I won the Shinhan Donghae Open back to back (on the Korean Tour). I would like to do this for the first time at the Iskandar Johor Open. I feel like this is my second home. I have good support here," said the Korean.
After enjoying the "greatest moment of my golf career," Montgomerie, Europe's number one on eight occasions, is looking forward to a first trip to the Iskandar Johor Open.
"We've got a good field here and I'm looking forward to playing again in Asia. I've got a good record here actually despite how warm it is here. I feel I can get back into the world's top-50. That's the first goal. I really want to try to play in the Ryder Cup again as well," said Montgomerie, who has won titles in Singapore, Macau and China.
"I need to get the confidence back. I'm not confident on the course right now. That comes from 66s and 67s. If I start with a 67 tomorrow, that's the first rung in a very long ladder."
Malaysia's Chia feels confident lining up alongside the stars of the game. "It's always nice to get stars to Malaysia as it gives us a good opportunity to play with them and learn from them. I had a back injury two months ago and it's becoming better and I'm starting to play better. I'm looking forward to the week," he said.