Pod: Kaymer now world's top finisher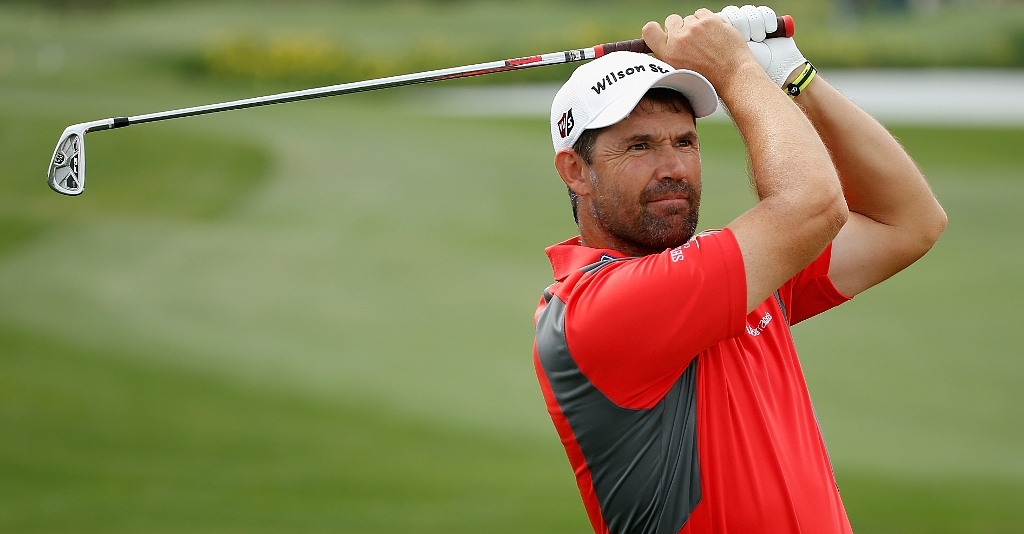 Padraig Harrington believes that Martin Kaymer has replaced Tiger Woods in two key aspects of World golf.
Padraig Harrington believes Germany's Martin Kaymer has replaced Tiger Woods in two key aspects of World golf.
Kaymer, says Harrington, has not only deprived Woods of his No 2 spot on the World Ranking list, he has also replaced him as the games best finisher whenn he is in the lead.
And the Harrington saying this is the TV commentator, not the golfer.
The Irish icon's unlucky disqualification from the Abu Dhabi HSBC Championship last Friday led to him into a commentating role this weekend so he was able to watch Kaymer's every move as the 26-year-old German marched to a staggering eight-shot victorey.
"He's probably the most formidable player in the world when he is leading," said Harrington.
"He seems to intimidate the rest of the field into believing that if he gets in front he is going to win."
The victory means Europe now has the two top-ranked players in the world in England's Lee Westwood and Kaymer – something that has not happened since 1993 when Nick Faldo and Bernhard Langer – another English-German pair, of course – led the rankings.
And it means Woods starts his season in California this week outside the top two for the first time since October 2004.
He was the one who used to be virtually guaranteed victory once he got his nose ahead – and especially heading into the final round.
But after taking a lead into the final day of a major 14 times and winning them all, Woods was suddenly overhauled by South Korean YE Yang at the 2009 US PGA Championship.
And last month, of course, he was four clear after 54 holes at the Target World Challenge before being reeled in and being beaten in the play-off by Graeme McDowell.
Whether it is an aura Woods can regain remains to be seen for in two weeks' time he will be facing Kaymer and Westwood at the Dubai Desert Classic.
Northern Ireland's Rory McIlroy, a distant runner-up to Kaymer this weekend past, will hope to be a factor there as well at the scene of his only European Tour victory so far.
The 21-year-old Northern Irishman was delighted by his move from 12th to world number seven in his first outing of the year, but Kaymer was in a different league as he marched into the Number 2 spot.
"It was very impressive – he was in total control of his ball," wowed McIlroy.
"He just goes about his business and gets on with it. He's a class act, he really is, and deservedly world number two."
It was Kaymer's third win in the event in four years – he was second the other time – and that prompted the organisers to give him the trophy for keeps.
"It's just the perfect course for me," he commented after playing the last 60 holes without a bogey and finishing an astonishing 24 under par.
"I hit a lot of fairways and my putting was amazing. It was just one of those weeks when everything (apart from a shank into water on the 12th hole of his opening round) goes my way.
"I never expected my career to go this fast. There was not a lot to improve this week, but there's always something and I'll be working on my game before playing again."