Pod hat-trick hopes still high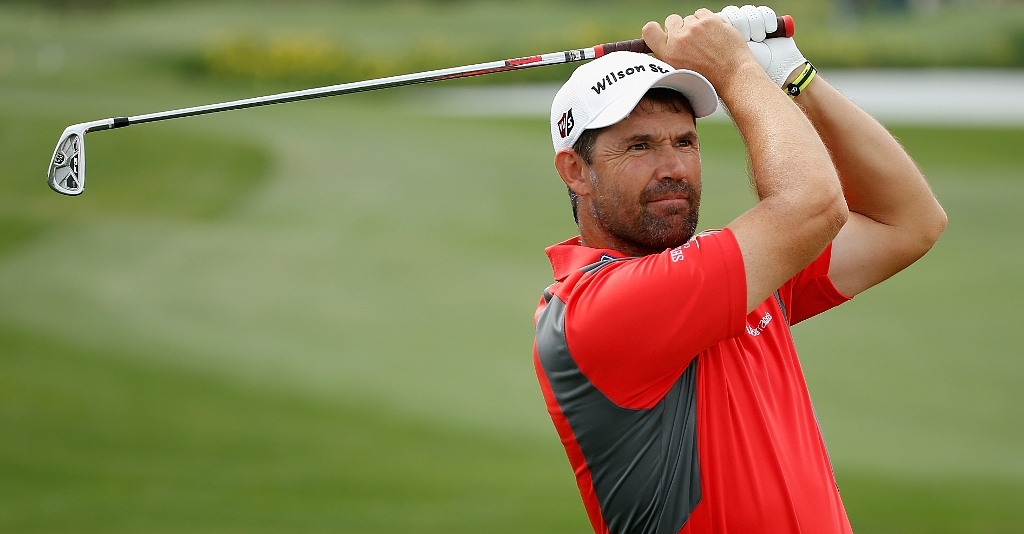 Padraig Harrington has not given up hope of setting himself apart from most of his peers by winning his third straight Open
After winning the last two Opens, you might assume Padraig Harrington would want to recreate as much of his build-up as possible for Turnberry this week.
Not so. Harrington has no plans to injure himself this time.
At Birkdale last year, the Dubliner hardly practised and was a doubtful starter right until the moment he teed off after an incident at home.
Working on his swing indoors on an impact bag just before travelling to England, Harrington damaged his wrist and for him to go from that to holding the Claret Jug aloft again a week later was simply stunning.
"I still have the bag, but I don't go at it flat out any more like I did then," said the man who hopes next Sunday to complete the first hat-trick in any major since Australian Peter Thomson in 1954-56.
Victory would also take Harrington to four majors, for him a significant number.
"I have never looked at who has won three majors in the history of the game, but I have looked at who has won three majors who are currently playing the game," continued Harrington.
"I'm very aware that myself, Phil Mickelson, Ernie Els and Vijay Singh are the only competitive players who have won three majors outside of Tiger (Woods, of course, has won 14).
"The next one of us to win four will set them apart."
Not that Harrington is thinking this might be his only chance.
"That's certainly never crossed my mind – I think I can get to two again," said the 37-year-old. "Now obviously this is a fantastic opportunity, but it's pointless for me to put any pressure on me winning three in a row.
"I'm just playing one event and I have to treat it like it's one of any major that I turn up to.
"It's not like I haven't tried 100% in any other major I've played. I can't try any harder for this particular one.
"So it's really just business as usual and I know that's the best way of winning a major. It's special if I do it, but I can't make it any more special before it happens."
Five successive missed cuts on the European and American circuits before the Open – prior to the Irish PGA championship, which he won on SUnday – have brought some unusual suggestions from fans.
"I get well-wishers giving me advice and you get strange letters," he added.
"There was one about me going out there and doing military-style physical training or one to wash my body in salt to make sure that I can get rid of all the radiation.
"Probably the funniest one is somebody who is close to me – I'm not going to mention who it was – at my house. My son Ciaran had run into the rough and this person had the comment 'Oh, he's like his dad.'
"But if people didn't realise I played badly for the last six months it would mean that I wasn't in the limelight and it would mean that I was a journeyman pro and the only person who would be caring then is my wife, kids and mother and things like that.
"I'm better off in the situation I am, even though you have to work a little bit harder not to let it get into your thinking."