Pod happy in Tiger's shadow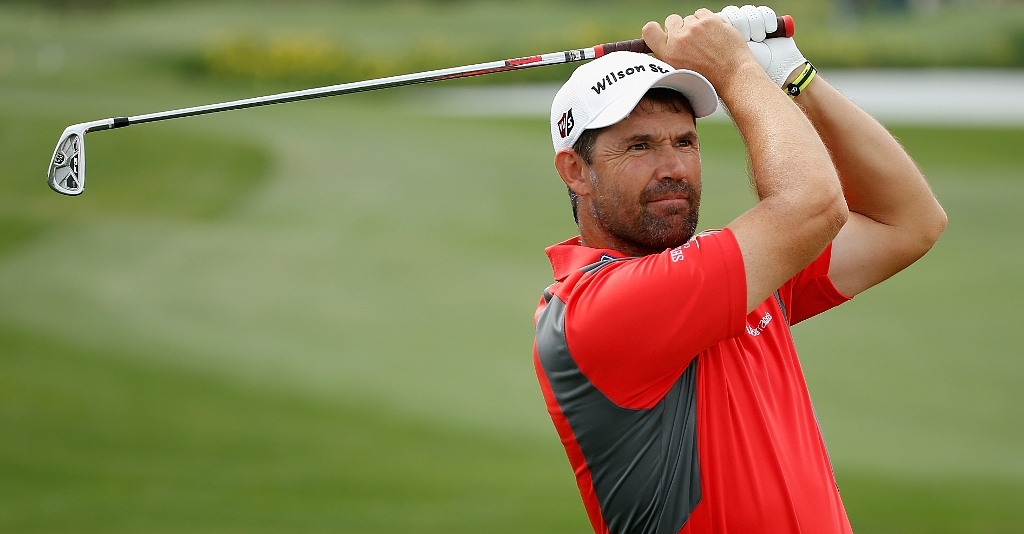 Padraig Harrington is quite happy to see that Tiger Woods is to be given centre stage at the US Masters this week.
Padraig Harrington is quite happy to see that Tiger Woods is to be given centre stage at the US Masters this week.
Harrington, of course, is the one going for a third different major in a row – something only ever achieved by Ben Hogan and Woods.
But the world number one's comeback from injury, which already includes victory in the Arnold Palmer Invitational two weeks ago, is the story which has ignited the golf season.
This is Woods' first major since he pulled off his astonishing US Open victory virtually on one leg last June, and he is trying to take his total to 15, just three short of Jack Nicklaus' record.
Harrington, yet to manage a top-10 finish in seven events in the States this year, said: "Tiger, when you get to the bigger stage, is the top dog and he deserves the attention with what he's done.
"It's a fantastic story, but I've got three majors. It's a dream come true for me and I'm fully concentrating on what I'm doing in my career.
"You know, it makes no difference to me. The outside stuff I can't control, so I'm not too fussed about it.
"At the end of the day I can go home to Ireland and I can get Tiger Woods-esque attention there."
It was pointed out to him that at times during his Monday practice round fewer than 20 people were watching.
He easily dismissed that one, however.
"I was playing at five o'clock in the evening and it was cold!"
The 37-year-old also makes the point that come Thursday's opening round the storylines make no difference.
"Does that make him play better golf? Or me? No, we've got to go out there and play our own games and not let the outside stuff affect it.
"Regardless of what's happening, it's not going to give me a shot advantage and it's not going to give me a shot disadvantage."
The opportunity to do something so special is not greatly adding to the difficulty of doing it, Harrington believes.
"It's a major," he said. "It's a chance to win another major. It's a chance to win The Masters.
"All of those things bring their own pressure. Just because it's three in a row it adds to it, but not significantly.
"If I'd won the US Open instead of The Open and then the PGA I would not be going for three (in a row), but for me there would be just as much pressure.
"It's gotten to that level that adding any more on doesn't make any difference in how I feel.
"I'm going to have that pressure for the foreseeable future in majors. I'm going to turn up to a lot of them and know that if I play my game I can win.
"I know if I prepare right and play right it's possible for me to be in control of me winning."
The 37-year-old fans will be relieved to know that his results in 2009 so far have not affected his belief.
With a round to go in last week's Houston Open Harrington was only two off the lead, but his final competitive tune-up for Augusta was a 77 which dropped him to 26th.
And during the course of the week he hit an amazing "nine-plus" balls into water.
"I do things slightly strange," he said. "When I actually start hitting at water hazards like I did last week I'm kind of working on things.
"If I was playing badly I would make sure to avoid the water hazard. If I'm playing better I'm trying to hit it down the fairway and taking on the shot.
"Maybe I was a little bit aggressive at times and hopefully it's not a sign of things to come this week."
The driver he used there, however, looks like it has got the sack now.
"At the moment the driver I used here two years ago is going into the bag," he said. "I actually don't think I've ever had as good a driving tournament as I did then, so hopefully I can replicate that."
Why had he changed it then?
"It's in my nature. I've been tinkering with my swing and that's been one element of it. With what I've been changing I need more loft.
"I used 10 degrees last week. This week it's nine and a half with a slightly longer shaft, so it comes out higher. I won the three majors with an eight-degree driver."
Should Harrington triumph again on Sunday only the US Open will be needed to complete the clean sweep.
Only Woods has done that, but Harrington had to laugh when Lee Westwood asked him: "What's all this about the Paddy Slam? Are you starting up wrestling?"
Harrington's preparations will include the Wednesday par-three with his son Patrick on the bag.
He has won it twice in the past and will attempt to do it again, simply choosing to ignore the 'Augusta Jinx – no par-three champion has ever been helped into the green jacket four days later.