Plod's precision could be a winner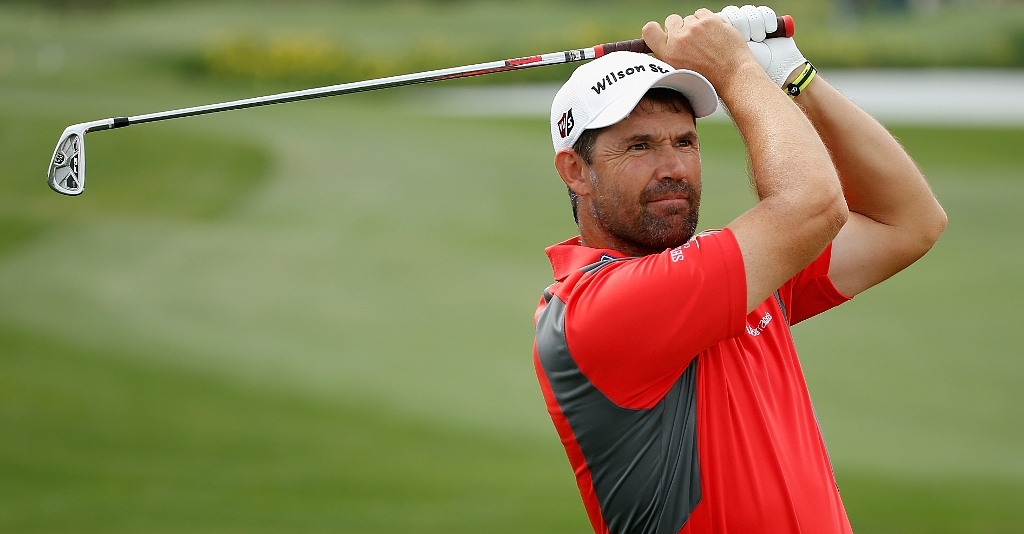 Luke Donald's precision could bring him the biggest title of his career at the new-look Wentworth on Sunday.
Luke Donald may laughingly be called "Plod" by his brother, but it's the Ryder Cup star's plodding precision rather than raw power that could bring him the biggest title of his career at the new-look Wentworth on Sunday.
A second successive 68 has enabled Donald to take over at the top from fellow Englishman Danny Willett at the halfway stage of the European Tour's flagship BMW PGA Championship – a feat made possible by two key factors.
As well as steering clear of trouble on the tough, new West Course at Wentworth, the 32-year-old has also not incurred the wrath of Ernie Els off it either.
The big South African, still in the hunt himself, just three behind on three under par, is seething because some of the Tour's star players "have been running to the media" with critical comments about what he and course owner Richard Caring have done to the West Course lay-out.
Caring has taken the blame for the green at the par five 18th – "Ernie was right, I was wrong," he said before promising to make further changes deemed necessary – but Els has been in the firing line.
World number three Lee Westwood aired various suggestions for the controversial finish and defending champion Paul Casey even discussed possible "protection orders" on certain courses before the start.
"I would love for people to come to me personally rather than go to newspapers and tell their side of the story," said Els. "Nobody knows exactly what's gone on here and I'd like to explain to players before they go to the media.
"Today I felt very disappointed by everything that's been said and kind of hurt a little bit. But, you know, you've got to be man enough and stand up and take it on the chin.
"This golf course is something for the future. Richard Caring didn't want 18 under winning and I think he succeeded in that.
"Hopefully, if he's willing to spend more money (over £6million has gone in already), we can rectify the things that I'm not happy with."
Donald has so far had only one bogey in 36 holes – and his five on the 12th would have been a par a year ago.
"I think the reason why it suits me is because you kind of have to plot your way around a little bit more now," he said.
Without a win in Europe for six years, this is the first of a three-week break from the US Tour to try to boost his prospects of regaining his Ryder Cup spot after wrist surgery kept him out last time.
Captain Colin Montgomerie, himself level par in the championship he has won three times, knows what an asset Donald could be in October.
"I'm delighted he's made an effort to come over and to come to Wales (Celtic Manor also hosts the Welsh Open in a fortnight's time)," he said. "I think that's a big tick in his column."
Especially when so many big names will not be there.
With tournament debutant Willett adding only a one over 72 to his opening 65, Donald leads by one from not only the 22-year-old from Sheffield, but also from last year's runner-up Ross Fisher (70) and South African James Kingston (69).
Casey, who has Donald's brother Christian as his caddie, still has high hopes of a successful defence on four under, while Padraig Harrington and Bristol's Chris Wood are on the same mark following rounds of 67 and 68 respectively.
Els has felt almost duty-bound to try for the green in two at the 539-yard last. In the first round he hit a five-wood into the water and bogeyed, but on his return a massive drive left him only a seven-iron in and he almost made what would have been just the second eagle of the week there.
The 610-yard 17th has not seen one eagle yet and although Spanish Open champion Alvaro Quiros had a quintuple bogey 10 there – it included a second shot out of bounds and then a double hit on his chip – that was not the biggest score of the day.
Portugal's Jose-Filipe Lima put three balls in the water on the 391-yard eighth, another of the altered holes, and walked off with
an 11.
There was a 10 from Spaniard Pablo Martin at the last.
Westwood had a triple bogey seven on the 15th and Rory McIlroy a six there, but they stand one over and two over and could yet fight their way back into contention.