Play-off victory for Green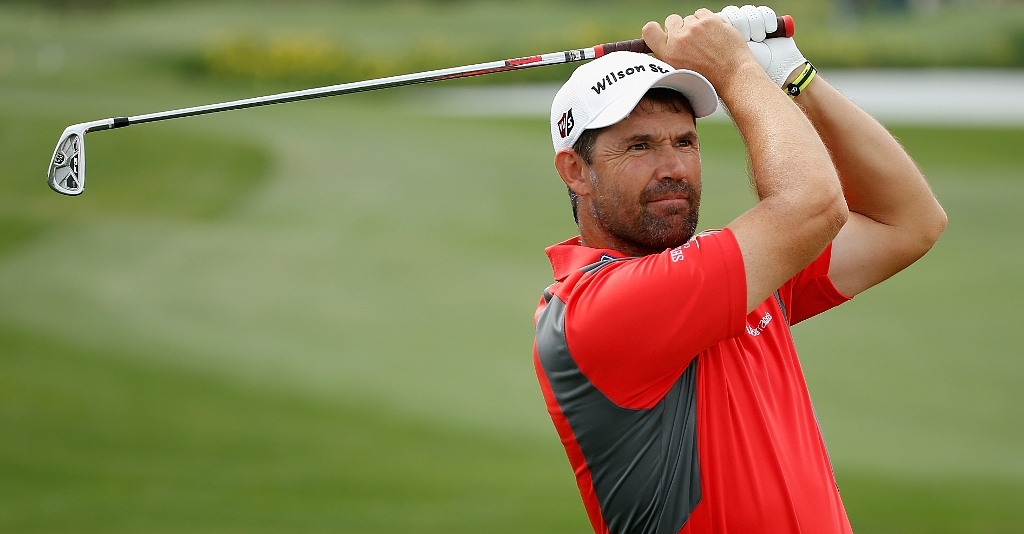 Nathan Green claimed his maiden PGA Tour title with a play-off victory over Retief Goosen at the Canadian Open.
Nathan Green claimed his maiden PGA Tour title with a play-off victory over Retief Goosen at the Canadian Open in Monday's rain-delayed final round.
The tournament had been unable to conclude until Monday due to torrential rain, thunderstorms and lightning throughout the previous four days at the Glen Abbey Golf Club in Oakville, Ontario.
Green, from Australia, fended off a late challenge from two-time US Open champion Goosen, who rolled in a 15-foot eagle putt at the par-five 18th to card a 69 and force extra holes.
The South African's 18-under-par total meant Green, who had opened a two-shot lead with a birdie at the 16th, needed a birdie at the last for the title.
Green, who had twice birdied and eagled the 18th in earlier rounds, could not hold his nerve and settled for par and a round of 68 to send the tournament into a play-off.
The duo returned to the 18th tee for the first play-off hole but both had to settle for par fives after Goosen had tossed away a golden opportunity of winning the extra hole by missing a six-foot putt.
Green took his chance at the second additional hole, the par-four 17th, his tap-in par proving enough as Goosen could do no better than a five.
His win comes three seasons after his previous chance to break his duck ended with a loss to Tiger Woods in a play-off at the Buick Invitational.
"I've been in that similar situation before at Torrey Pines my first season out (and) I had a play-off with Tiger and another two guys you don't want to be in a play-off with," Green said.
"But I was definitely a bit calmer in today's playoff than I was then," he added. "I think I learned a little bit."
Green started his charge early in the morning with an eagle on the 18th to close out his rain-delayed third round.
However, his four-under-par final round was not enough to hold off Goosen, whose eagle at the last to set up the play-off came after he had made back-to-back bogeys at 14 and 15.
"I thought to myself, I've got to eagle," Goosen said. "I took a chance on my second (his second to the green missed finding water by no more than two or three feet) and hit a good shot and obviously had a good putt.
"Still, I didn't think it was going to be good enough to get in a play-off."
On that missed six footer on the first extra hole, Goosen said:
"I had my chances to win but I hit a bad putt," he said.
Americans Anthony Kim and Jason Dufner shared the lead with Goosen heading into the final round, but had to settle for joint third after carding one-over rounds of 73.
Stephen Ames was the best Canadian finisher in a tie for eighth six strokes back, while former Masters champion Mike Weir finished eight strokes off the pace.
ALL THE FINAL ROUND SCORES
(USA unless stated, par 72):
270 Nathan Green (Aus) 68 65 69 68 (Nathan Green won at the second play-off hole), Retief Goosen (Rsa) 65 69 67 69
274 Anthony Kim 69 66 66 73, Jason Dufner 68 63 70 73
275 Jerry Kelly 65 67 72 71, Lee Janzen 68 70 70 67, Brandt Snedeker 73 67 67 68
276 Michael Letzig 69 67 66 74, Scott McCarron 68 71 67 70, Christopher Baryla (Can) 69 71 70 66, Bob Estes 67 67 68 74, Mark Calcavecchia 71 65 71 69, Scott Verplank 65 67 71 73, Stephen Ames (Can) 68 69 72 67, Y.E. Yang (Kor) 69 66 73 68
277 Peter Tomasulo 65 68 72 72, J.B. Holmes 73 67 67 70, Chris Riley 68 70 70 69, Tim Herron 67 68 71 71, Martin Laird (Sco) 65 69 78 65, Bryce Molder 71 69 70 67, Briny Baird 72 63 70 72, Webb Simpson 71 68 67 71
278 Pat Perez 67 67 72 72, Jeff Quinney 71 69 65 73, Scott Sterling 67 68 72 71, Mike Weir (Can) 71 67 69 71, Luke Donald (Eng) 71 69 67 71, Camilo Villegas (Col) 63 71 72 72, Mark Wilson 68 71 69 70
279 Patrick Sheehan 68 70 70 71, Joe Durant 65 74 68 72, Dean Wilson 68 70 69 72, Corey Pavin 68 70 72 69, Kevin Streelman 72 68 71 68
280 John Merrick 70 68 70 72, Leif Olson 68 71 68 73, Harrison Frazar 68 71 70 71, Kevin Sutherland 68 69 70 73
281 Derek Fathauer 66 74 73 68, Daniel Chopra (Swe) 70 68 69 74, Darron Stiles 69 71 68 73, Ken Duke 66 71 74 70, Scott Piercy 71 69 69 72, Steve Elkington (Aus) 68 71 75 67
282 D.A. Points 68 71 66 77, David Peoples 67 73 76 66, Graham Delaet (Can) 73 66 72 71, Billy Mayfair 69 69 70 74, Jimmy Walker 66 70 74 72, Jamie Lovemark 74 66 69 73
283 Jason Day (Aus) 70 70 72 71
284 Kevin Na 63 71 74 76, Nicholas Thompson 73 66 73 72
285 Kevin Stadler 70 70 76 69, Frank Lickliter II 68 72 72 73
286 Brendon De Jonge 67 73 75 71
287 Jay Williamson 70 68 77 72
288 Charles Warren 70 68 69 81, Dicky Pride 70 70 76 72
289 Mike Grob 70 69 75 75
291 Andres Gonzales 71 69 79 72, Parker McLachlin 66 72 74 79