Play as a young Tiger or Rory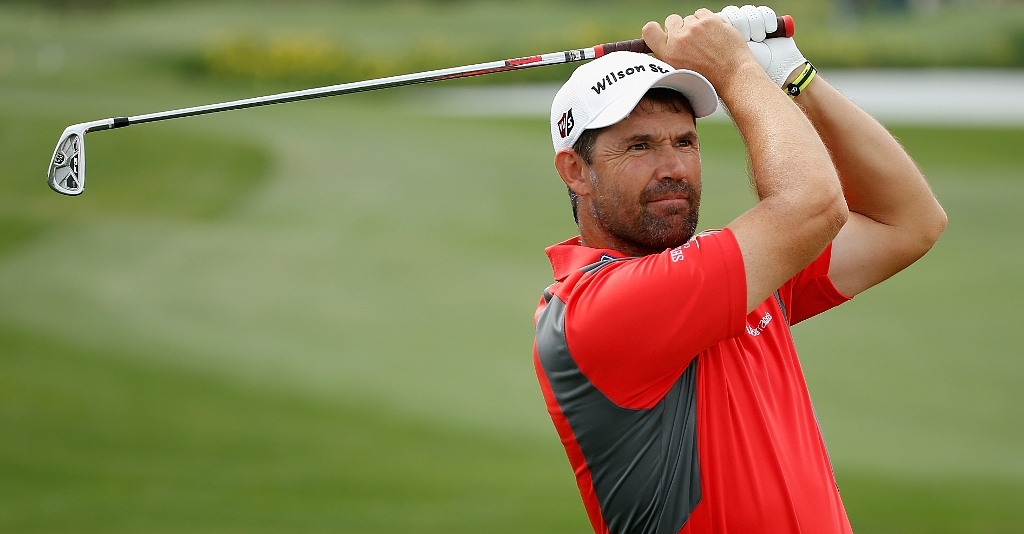 EA Sports' latest golf game will give you the chance to step into the little shoes of a young Tiger Woods or Rory McIlroy.
The latest edition of EA Sports' Tiger Woods franchise will give you the chance to step into the little shoes of a young Tiger Woods or Rory McIlroy.
Perhaps McIlroy already knew that he was destined for great things when he was at the age pictured above – he certainly knows it now, as he prepares to defend a two-shot lead in the final round of the Honda Classic.
If McIlroy does so, he will take over at the top of the world rankings for the first time in his relatively short career to date.
Regardless of how he performs at Palm Beach Gardens, McIlroy, along with Woods and Rickie Fowler, will all be playable characters – as younger and older versions – in EA's Tiger Woods PGA Tour 13, set for release on March 27, 2012 for the PlayStation 3 and Xbox 360 in the US and on March 30, 2012 in Europe.
The longest-running and best-selling golf video game series of all time is offering a new reward for completing the game's 'Tiger Legacy' mode, where players control Tiger Woods through various points of his life – the chance to play as the younger, much cuter, versions of some of the world's best golfers, sure to add a light-hearted dimension to a game that usually keeps things pretty serious.
'Legacy Mode' offers you the chance to step into Tiger's shoes at various points in a career that started almost as soon as he learned to walk:
Toddler Years (ages 2-6)
Early Years (ages 7-10)
Junior Years (ages 12-15)
Amateur Years (ages 18-20)
Rookie Years (ages 21 and 22)
Tiger Slam (ages 24 and 25; 2000 and 2001)
Pro Years (2002-2008)
Present Day (2010-2011)
Future (2014-2015)
Record Books (Winning 19th major to break Jack Nicklaus' record)
As you can see, the game even takes you into Tiger's future (or at least, the future he'd dearly love to see).
With Augusta National and the Masters making a return appearance, and Rory McIlroy making his debut as a playable character, there seems to be plenty of incentive to pick up the latest offering in the series.