PGA Tour honour for Player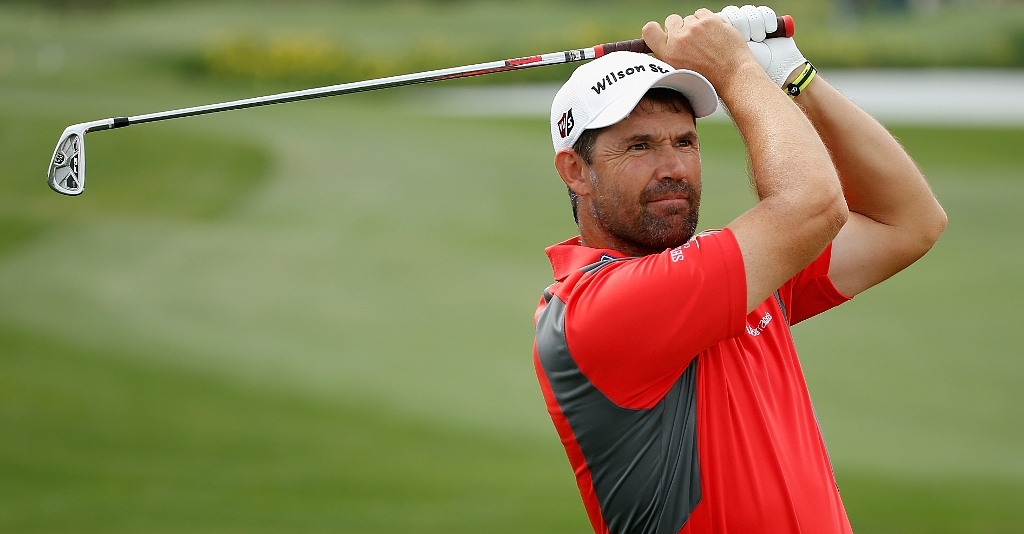 Gary Player has been named the 10th recipient of the PGA Tour's Lifetime Achievement Award.
World Golf Hall of Fame member Gary Player, considered by many to be the greatest international golfer of all time, has been named the 10th recipient of the PGA Tour's Lifetime Achievement Award.
The winner of nine major championships, the modern Grand Slam and 165 tournament titles around the world, including 24 on the PGA Tour and 19 on the Champions Tour, Player will be honored on May 9 at The Players Championship in Ponte Vedra Beach, Fla.
Created in 1996, the Lifetime Achievement Award honors individuals who have made an outstanding contribution to the TOUR over an extended period of time through their actions on and off the course. Player joins a distinguished list of past Lifetime Achievement Award recipients: Gene Sarazen; Byron Nelson; Arnold Palmer; Sam Snead; Jack Burke Jr.; Pete Dye; Deane Beman; Jack Nicklaus; and President George H.W. Bush.
"This is a great honor," said Player. "Golf has allowed me to live a truly blessed life, and I have tried my best to give something back to the sport. Being recognized with true gentlemen of the sport like Gene Sarazen, Byron Nelson and Jack Nicklaus is humbling, and I will continue to help promote and support this wonderful game until the day I die.
"When I first arrived in America, I was not sure how I would be received as a foreign-born player, but the PGA Tour and the American fans were absolutely fantastic and made me feel like one of their own. It is difficult to put into words what that meant to me and my family, and I will always be thankful for the love and support I have received from this great country."
"As one of the most accomplished – not to mention most-traveled – players in all of sports, Gary Player's love of golf and his desire to use his talents to help everyone he comes in contact with make him most deserving of the PGA Tour's Lifetime Achievement Award," said PGA Tour Commissioner Tim Finchem. "You would be hard pressed to find an aspect of the game or corner of the world that hasn't been influenced by Gary and his positive attitude over the past 50-plus years. He epitomizes the phrase 'lifetime achievement,' and it will be an honor to recognize him for all of his accomplishments at The Players in May."
Player was born Nov. 1, 1935, in Johannesburg, South Africa, the third of three children to Harry and Muriel Player. His father was a captain in a gold mine. His mother was a well-educated woman who died of cancer when Gary was 8. Player wrote that her loss "has been a means for me, as it were, to settle some unfathomable debt."
He chose to try to pay it back as a golfer, although he didn't take up the game until he was 14. He turned professional four years later, in 1953, and quickly won several times in Africa, Europe and Australia. He came to the United States in 1957, and upon seeing how far the game's best professionals hit the ball, the 5-foot-7, 160-pound Player intensified his exercise regimen, weakened his strong grip, which encouraged a hook, and set about learning how to carry the ball farther.
The next year, he won the Kentucky Derby Open and finished second at the U.S. Open. From there, Player was off – in his trademark all-black outfits (inspired by one of his favorite American TV characters, Paladin, from the show "Have Gun Will Travel"); fit and trim physique (from a weight-lifting program and vegetarian diet that were both 30 years ahead of their time); and bunker game (considered one of the greatest ever developed). He won the 1959 British Open at Muirfield for his first major, made the 1961 Masters his second and the 1962 PGA at Aronimink his third. At the 1965 U.S. Open at Bellerive, Player defeated Kel Nagle in an 18-hole playoff to complete the modern Grand Slam by age 29.
His other majors included the 1972 PGA Championship, the 1968 and 1974 British Opens and the 1974 and 1978 Masters. The last is perhaps Player's proudest victory. He began the final round seven strokes out of the lead. But at age 42, he birdied seven of the final 10 holes to shoot 64 and win by a stroke.