PGA CLOCKWATCH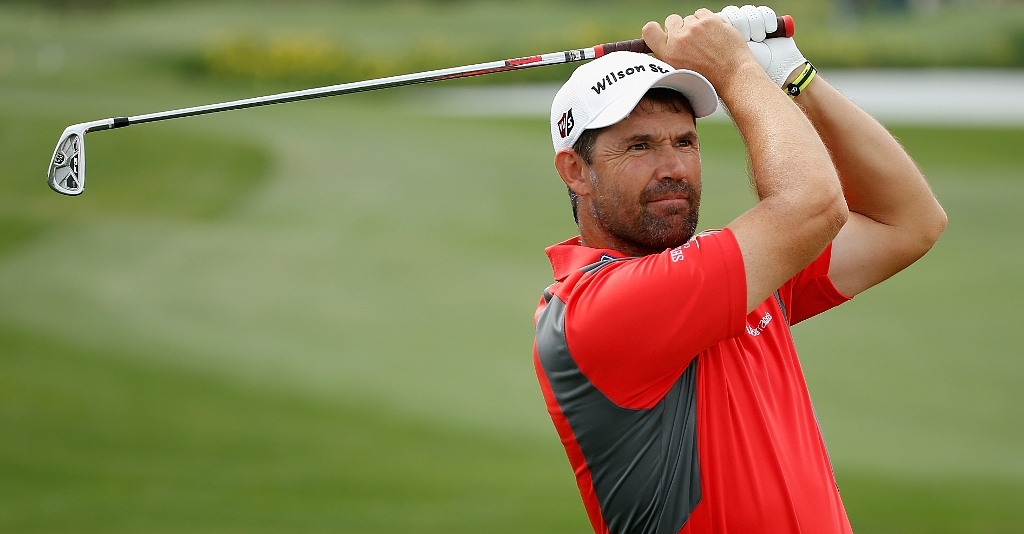 A detailed look at how Thursday's opening round unfolded in the PGA Championship at Southern Hills.
0117: Ames continues his late surge and a third straight birdie sees him tag himself on to the bottom of the leaderboard at -2 with a round of 68. Rose drops a shot at his final hole so he signs for a level par 70.
0103: Canadian Stephen Ames has moved into red figures with back-to-back birdies at seven and eight. He's now -1 along with Rose. Henry and Hansen have both dropped back to level-par.
0053: Poulter has gone about his business quietly and efficiently today and he's back in the clubhouse with a 71.
0047: Another lacklustre putt from Mickelson on 18 means he misses out on birdie and finishes up with a round of 73. Wayward off the tee and lacking confidence on the greens, the 2005 champion has much to do if he's to challenge this year.
0040: Casey spoils a promising round with an ugly double-bogey finish at nine and heads to the scorer's tent to sign off a 72. Partner Lucas Glover produces a closing birdie for a level-par round of 70.
0038: Henry sees his birdie putt at 15 fade past the hole and remains -1.
0033: Yorkshireman Simon Dyson has carded a respectable 72. Howell remains +4, McGinley stands at +3, but Dougherty has let a few more shots slip and finds himself a long way back at +6.
0029: Mickelson makes a poor bogey at 17 after a perfect drive. He found the greenside bunker from the centre of the fairway with his approach and at +3 is now starting to cut a despondent figure.
0028: Casey makes no mistake with his par putt at eight and stays at level-par. Davis Love III cannot achieve the same feat at 18 and has to content himself with an opening 72, that's three shots better than two-time champ Vijay Singh who's in the clubhouse with a 75.
0026: Ian Poulter is keeping things together well and stands at +1 through 16 today.
0023: Rose's birdie putt just breaks past the hole at the last and he'll have to settle for a par. Casey produces a fantastic recovery shot from the thick rough beside the green at eight to leave three or four feet for his par.
0021: Andres Romero has enjoyed a memorable month, but it appears to have taken its toll on him here today as he taps home for an 81. That leaves him on +11 with compatriot Cabrera.
0020: Splendid approach from Rose at 15 and he'll have ten feet across the green for a birdie that would lift him to -2.
0015: Thomas Bjorn finishes with a nice birdie three at nine to complete a round of 73.
0013: Wonderful chip out of the thick rough at the back of the ninth green ensures Senden ends his run of bogeys and breaks the 70-mark. It's a 69 for the Aussie and he joins the large group on -1.
0009: Henry visits the water at 13, but does well to restrict the damage to a bogey-six and is still in the red at -1. Dane Anders Hansen continues to progress nicely, he's -1 through 12.
0004: Senden takes three from just off the green at the par-three eighth for a second consecutive bogey. He's back to -1. Austin misses his birdie putt much to his obvious frustration at the ninth, but he taps home for an excellent 68.
2359: Rose makes his birdie at the accessible par-five thirteenth and is up to -1.
2357: Cabrera finishes off for a truly forgettable first round of 81. He's already out of it at +11. Johnson cards a 74.
2356: Decent two-putt from Mickelson at 15 keeps him at +2. Harrington taps home on 18 to complete a satisfying first round of 69.
2350: Casey hauls himself back to level-par with a birdie at five and should really have moved into the red with another at six, but his putt from seven or eight feet does not break and runs past on the high-side.
2345: Graeme Storm is now the only man in the field not to have dropped a shot in his first round as Senden's par-putt at seven pulls up a little short. The Australian falls back to -2 with Henry, Austin and Oberholser.
2342: Padraig's par-putt just veers off-line at the last moment and he has to settle for a par. He'll be disappointed with that and finds himself back at -1.
2341: Mickelson's round is in danger of falling apart as he makes another bogey at the short 14th having found rough left of the green with his five-iron from the tee. The world number three is now back to +2.
2339: Having scooted through the back of the green with his approach at 17, Harrington leaves his delicate chip back a little short and now faces a trecherous downhill putt to save his par.
2336: Storm had left himself with four feet for a 64. However, his birdie putt is arguably his poorest shot of the day as he pulled it left of the hole. Still, the Englishman taps home for 65, a bogey-free 65, and he can be rightly proud of his efforts. He looks certain to hold the overnight lead.
2333: Cracking approach from Justin Rose at 12 and he'll arrive at the green to see his ball ten feet from the hole. Romero has now slipped all the way back to +10.
2331: Henry's birdie putt at 11 from no more than eight feet stays on the high side and he stays at -2.
2326: Harrington keeps his momentum going by holing out from seven or eight feet for his par at 16.
2324: Mickelson's birdie-putt drifts past the cup at 13 and he has to settle for 'just' a par. Lefty needs to tighten up off the tee if he's to challenge this week. Partner Toms sneaks his birdie putt in through the back-door and moves to -1.
2321: Storm taps home for his par at the eigth and now needs just a par-four down the ninth for a fabulous opening round of 65.
2318: Mickelson is errant off the tee again at 13 and will do well to make birdie at the par-five now. Henry makes a poor three-putt at the tenth and drops back to -2.
2314: Storm came up short with his tee-shot to the par-three eighth, but shows wonderful touch to leave his chip just two or three feet from the hole.
2312: Consecutive bogeys for Verplank drop him back to level-par.
2309: Padraig's putter is running red-hot at the moment and he rolls in his third birdie on the bounce at 15 to join the group on -2. Could he make it back-to-back majors?
2307: Mickelson misses a tiddler at 12. His putting stroke has been his Achilles heel of late and that's another one he should have knocked home in his sleep. He's back to +1.
2305: Vijay knocks home a welcome birdie at 13 to move to +3.