PEZULA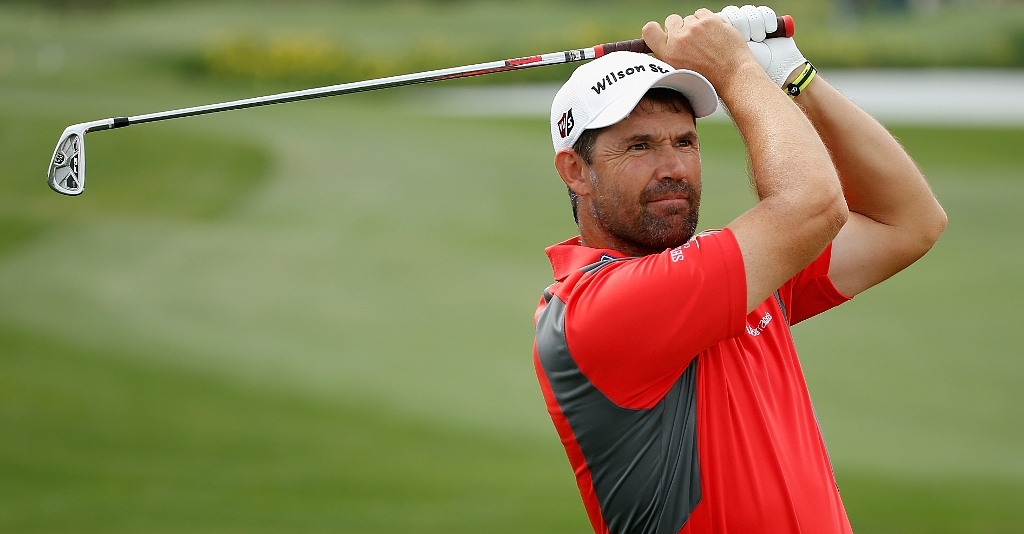 The European Tour closed up shop for the year after last week's SAA Open, but before it moves on to the Joburg Open we'd like to stop off at Pezula.
The European Tour closed up shop for the year after last week's SAA Open at Pearl Valley Golf Estate, but before it moves on from the Cape to Gauteng for the Joburg Open early next year, we'd like to stop off at Pezula.
Why so?
Well because we'd like to take you to one of South African golf's hidden gems, perhaps because it has not as yet hosted an event of worldwide significance and because few resorts can offer such a vast choice of activities in such magnificent natural surroundings as the Pezula Resort Hotel and Spa
In fact, Pezula has been so attractive to sporting stars that over a dozen international sportsmen have bought property at the resort, including current World No 1 tennis player Roger Federer, former world No 1 golfer Nick Price and Graeme Smith, the South African cricket captain.
THE GOLF COURSE
Pezula is aptly named because it's meaning in one of the local African lingoes is 'on top' and it is just that – in every way.
Built high up on the cliff tops of the east Knysna Head, the Pezula 18-hole championship golf course designed by Ron Fream and David Dale, runs like an emerald ribbon through the olive greens of its pristine Southern Cape Fynbos surroundings, sometimes climbing high on the cliff tops above Knysna and its famous lagoon on the one side, and at other times plunging close to it's Indian Ocean Beaches on the other.
Set against the gentle background of the Outeniqua Mountains, the Sinclair Nature Reserve and the indigenous Knysna forest. The multi award-winning course rates amongst the best and the most scenic in the world
The course offers a golf experience that is both rewarding and challenging. The succession of forest, cliff and sea locations and changing elevations and clever bunkering delights golfers as much as the challenge of playing a course which calls for the full range of shots.
It's layout, especially from the back markers, cries out for good shot-making and sound course-management.

OTHER GOLFING FACILTIES:
The facilities in and around the clubhouse are in keeping with the overall five-star experience and include:
– A terrace, restaurant and bar
– a well stocked golf shop
– A short game practice area and putting green.
– locker rooms and showers
– Golf lessons are available from the Club's PGA Professionals.
– A shareholders' (members') Lounge which houses a library, private lounge, dining area and bar.
WHAT YOU SHOULD KNOW:
– Golf carts are obligatory because of the steep, undulating terrain. They are all fitted with a Global Positioning System (GPS), the club having been the first in South Africa to install them in each of their golf carts. Their colour GPS screens provides players with complete rate of play management and professional tips specific to every hole, computerised scoring and the facility to pre-order lunch.
– 'Proper golf attire' (which means no tee shirts or denim clothing) applies, but short socks are permitted. Soft spikes are compulsory. – Rental sets of golf clubs are available for guests who do not bring their own clubs at R195.
– Tee times must be booked in advance and handicaps are required.
RATES:
All 18-hole rates, which range from R695 for visitors and R675 for resort guests in summer (1 Oct 2007 to 30 April 2008) and from R550 for visitors to R525 for resort guests in Winter (1 May to 30 Sept) include:
– the green fee
– a golf cart (on a two to share basis)
– beverages on the golf cart prior to play
– a halfway snack with beverage
– Services and facilities
Pezula want it known that friendly and professional service is integral to Pezula's culture. On arrival, players will find their name on their golf cart and locker. Pezula's staff will ensure they are all set for the game and that every experience, from tee-off to sundowner, is a memorable one.
PEZULA AWAY FROM THE GOLF COURSE
Outside of its award-winning golf course, the Pezula Group has set a global benchmark for lifestyle choices with its award-winning Pezula Private Estate, Pezula Resort Hotel & Spa, and Pezula Field of Dreams sporting facilities and amenities which offer tennis, archery, horse riding, hiking and canoeing on the nearby Knoetzee River
Located on the Eastern Head of Knysna, on South Africa's famous Garden Route coast, Pezula, is surrounded by rugged cliffs, ancient forests and sheltered beaches, with sweeping views of the Indian Ocean and the Knysna Lagoon.
Just a 40-minute flight from Cape Town, Pezula is one of the most luxurious and lowest density developments in South Africa, a haven of privacy and great natural beauty.
PEZULA SPA AND GYM
On entering Pezula Spa & Gym you are transported into another world – a calm sanctuary that reflects the soul of Africa with its natural surroundings enhancing your experience.
With each treatment you will be taken up by the magic of Pezula.
With it's world class facilities consisting of a superbly equipped gym, indoor heated pool, outside Jacuzzi, sauna and steam room, sun bed, hair studio, nail studio and secluded treatment rooms.
Pezula Spa & Gym offers a diverse range of treatments and therapies at the highest level.
At Pezula Spa & Gym our intention is to amplify Nature's gifts while utilising the very latest technologies to inspire a lasting effect on your body, mind and spirit.
TO CONTACT THE GOLF CLUB
Telephone: +27 (0)44 302 5300
Email: golf@pezula.com