Pettersen storms to Irish victory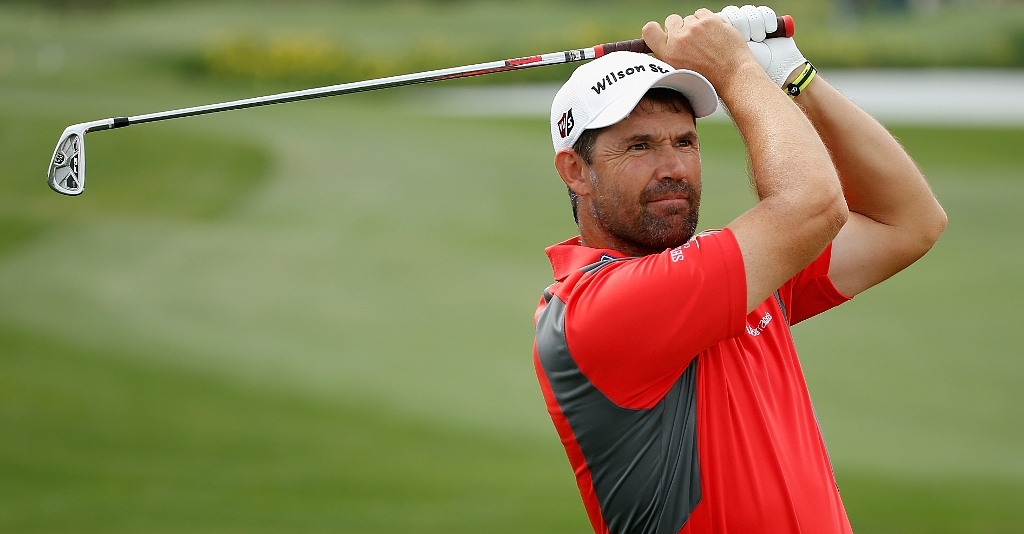 Norway's Suzann Pettersen earned a six stroke victory with a stunning final round of 64 at the Ladies Irish Open on Sunday.
Norway's Suzann Pettersen earned a six stroke victory with a stunning final round of 64 at the Ladies Irish Open supported by Fáilte Ireland on Sunday.
The world no.3 scored rounds of 71, 63 and 64 to finish at 18 under par for the tournament ahead of Spain's Azahara Munoz.
With her course record 63 on Saturday and eight under par round on Sunday, Pettersen blitzed the rest of the field with a score of 17 under par for the weekend.
It was her second Irish Open victory after a five-stroke win at Portmarnock Links in 2008. Having tied for 23rd at Killeen Castle in 2010, she was delighted to have shown her class on The 2011 Solheim Cup course.
"It's been a great week; it's been a short week," said Pettersen, who flew in from Norway to compete in the event on Thursday, the day before it started.
"I just really like the way this course is playing, a little bit firmer. I played great with my putter and it was really nice and hot."
The 30-year-old from Oslo had started the final day tied for the lead with Dewi Claire Schreefel from the Netherlands, who slipped back into a share of 16th with a 77.
Pettersen stated her intentions with a birdie at the first, but Schreefel blew her chances with an eight on the par-five second hole.
Playing through a shower or two, Pettersen then birdied the fifth, seventh and ninth holes for an outward total of 32 to reach 14 under.
She holed a tricky fast, downhill putt from 12 feet for birdie on the par-four 11th and then rolled in a 20-footer on the par-four 13th to get to 16 under, three clear of England's Melissa Reid.
Reid's challenge ended with a double bogey on the par-five 15th, which Pettersen then birdied, before holing another 20-footer for birdie on the par-three 16th.
Had Pettersen holed from inside 10 feet on the 18th she could have tied her own course record, but she finished with a par in front of a packed gallery, collecting her 12th worldwide career victory and a €60,000 first prize.
"I didn't think I had to go 17 under but I tried to take my own, I think it was a course record yesterday and on the last there I tried to at least give myself a chance to tie it," Pettersen said.
"You've just got to set your own goals when you feel like you are stretching to the field. It's nice if you have everything under control with two or three holes to play.
"This is my second win in the Irish Open. Last year I was very disappointed with the way I performed so it was nice to come back and perform to my standard.
"I definitely like what I see right now. It won't be long before we come back. It just shows that there's going to be a lot of birdies made out there in The Solheim. I think it will be a great match overall."
Pettersen is guaranteed a place in Europe's Solheim Cup squad next month, either from the Ladies European Tour points' list or from the Rolex World Rankings, but Munoz made her case for a wild card as the only player with three rounds in the 60s with a 67, 68 and 69.
"I played really well and I have to congratulate Suzann, because she's 18 under. I think that's pretty amazing. I played really well. Fair enough, I left a couple out there and had a double on four but I played really well and I'm not going to complain about my week," Munoz said.
Irish-born American Alison Walshe, who shared the first round lead, finished tied for third with Reid on 11 under par, but would have claimed second but for a double bogey on 17.
Italian Giulia Sergas finished fifth on nine under, followed by a group of five players in joint sixth place.
They were South African Ashleigh Simon, Scotland's Catriona Matthew, Australian Karen Lunn, Paraguay's Julieta Granada and Swede Maria Hjorth.
Stacey Lewis finished best of the American Solheim contingents on four under while crowd favourite Christina Kim had a disappointing end to her tournament with a final round 77 to finish on two over.
Amateur stars, the Maguire twins, finished best of the Irish, with Leona on one over and Lisa one shot further back on two over, giving the sisters a top 50 finish. Leona's round of 72 included a hole in one on the par three sixth using a six-iron. Ireland's only other player to make the cut, Martina Gillen, was unfortunately disqualified for an incorrect drop on the par-three 16th.
The players will be back at Killeen Castle in late September as the top 12 Europeans take on their American counterparts in the 12th edition of The Solheim Cup.