Pettersen storms in from nine back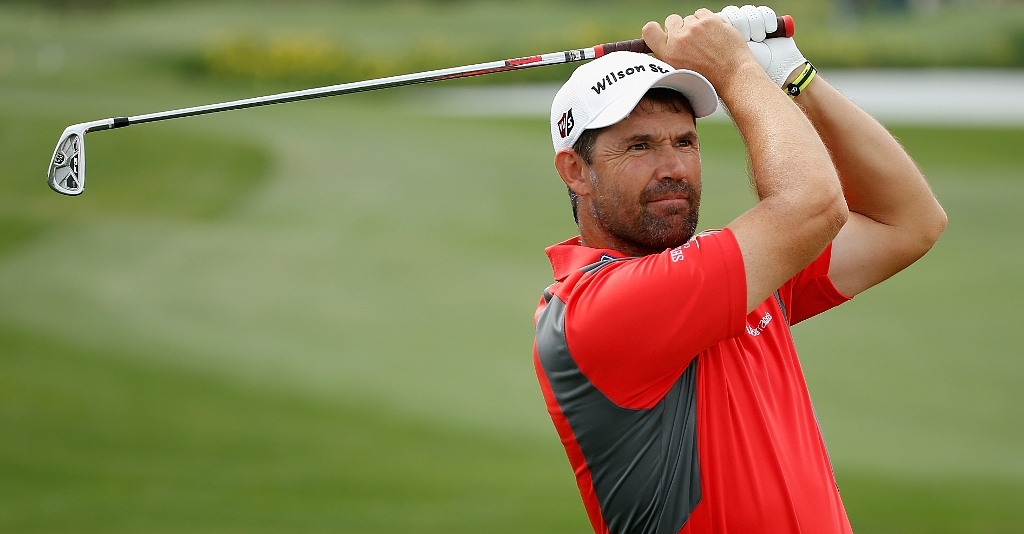 Suzann Pettersen has rallied from nine shots back to claim an incredible victory in the LPGA Tour's Safeway Classic.
Suzann Pettersen rallied from being all of nine shots behind on Sunday to claim an incredible victory in the LPGA Tour's Safeway Classic at Pumpkin Ridge Golf Club in Oregon.
After matching overnight leader Na Yeon Choi's 6-under 207 54-hole total, the blonde Norwegian, who closed with a blistering 7-under 64 to a faltering Choi's 73, went out and won the sudden death play-off at the first extra hole with a par.
The due had finished one shot ahead of Korean Young Park (67), two clear of American Paul Creamer (68) and three in front of US compatriots Vicky Hurst (67) and the events standout rookie Ryan O'Toole (70).
Pettersen, whose closing 64 was lowest score of the week, finished her round on the Ghost Creek Course at Pumpkin Ridge Golf Club nearly two hours before Choi bogeyed the 18th hole to let what would have been her first title this year slip through her nervous fingers.
And things didn't improve when the pair went out to tee-off in the play-off from the 18th hole.
Choi dumped her second shot on the par-four into the water to the right of the green and then missed a putt for bogey to gift Pettersen with an easy par win.
It was shades of Choi's loss in the 2009 Safeway Classic to fellow Korean MJ Hur, who also only needed to sink a par putt for victory.
Pettersen entered Sunday at one over par, trailing second-round leader Choi by nine shots, but a strong day with a hot putter helped her to mount her startling comeback.
She had five birdies and an eagle on the 10th that was nearly an albatross – she only needed to sink a two-inch putt there en route to putting herself on the top of the leaderboard.
This is Pettersen's second LPGA Tour title of the year and the eighth of her career.
She won the 2011 Sybase Match Play Championship in May and also captured the Ladies Irish Open on the European Ladies Tour at Killeen Castle on August 7 and it has helped move her up to No 2 in the World behind Yani Tseng.
"I definitely didn't think I was going to be sitting here (as the winner) when I warmed up this morning," Pettersen told the media after her victory.
"It was nice to have a back-to-back win Ireland and now here, and with my full-time caddie on the bag this week. So now this is really a bonus coming off a five-day vacation back home. I did not anticipate this, but I'll take it."
Her victory was achieved in the midst of a second personal tragedy.
For while things have been good for her on the golf course this summer, her life has taken some strain off the course.
First there was the tragedy that struck her hometown of Oslo on July 22 when a total of 77 people lost their lives in a bomb attack near the government buildings in the capital city and a mass shooting at a youth camp on a nearby island.
And this week Pettersen was grieving another loss after a close family friend, Annan Henneie, was killed in a skydiving accident in Norway on Wednesday.
Henneie, 29, left behind a wife and a 10-day-old son and Pettersen dedicated her victory to his memory.
"It's been a brutal summer," Pettersen said. "This last incident was just the top of the…. what I don't know. It's, like I said, it's been very, very tough. All I can think of is my love and my hugs go to his family and his wife and his little son. It's just very, very sad."
"It makes you realize life's not all about golf," she added. "It makes you put things in perspective."
Pettersen said she awoke on Sunday morning thinking that she was too far behind to have any chance of winning, so instead, focused on another goal – to shoot a low round and strengthen her position in the Rolex World Rankings.
"I'm on the range, and Dave [Brooker, Pettersen's caddy] goes 'you know if you shoot a low one today you might take over the number two spot in the world ranking.'
"Sometimes you just need a few triggers like that to get an extra focus and make you want it because you're kind of out of the hunt, you feel like."
As it turned out Pettersen not only shot the lowest round of the week and indeed moved up to No 2 in thew World, she also was able to put huge pressure on the faltering Choi who would have know about the Norwegian's final round heroics long before she reached the 18th green and fatally missed a what could have been a face-saving putt.
So close again: Na Yeon Choi has yet to capture a victory on the LPGA Tour in 2011 but she certainly came close this week. Choi entered Sunday's final round with a three-shot lead over Stacy Lewis yet she struggled on the front nine, shooting a three-over 39 to drop her back to 5-under-par.
A bogey at 13 first forced Choi to give up at least a share of the lead, but the 2010 Vare Trophy winner had nevertheless managed to come to the 18th hole with a one-shot lead thanks to birdies on 15 and 17.
But then she hit water with her second shot and that was the beginning of the end.
"First of all, congratulations to Suzann," Choi said. "She played so well today. I shot two over par, and it's not a great score, but she played so well. She did a really good job.
"Like in the playoff, I just hit it and missed the shot (when she found water on her final hole in regulation), and it's my fault. But I think I picked up some great experience. Next time I'm in the same situation I'll be better than the other player, right? So I got something out of this..
"I must keep trusting myself. I'm doing great. So we'll see next week."