Pettersen, Inkster lead in Mexico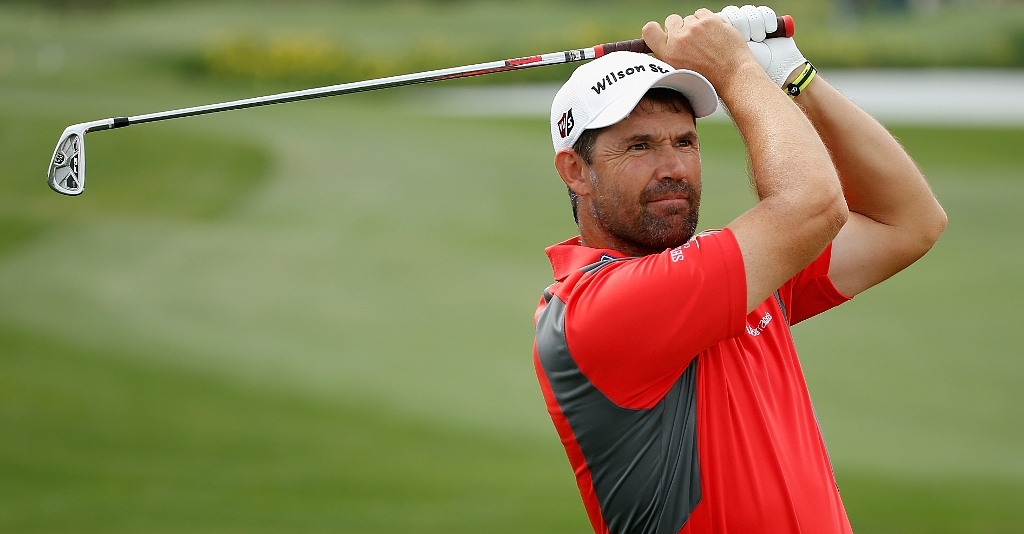 Suzann Pettersen and Juli Inkster were tied for the lead after the first round of the Lorena Ochoa Invitational in Mexico.
Norway's World No 2 Suzann Pettersen and the US's multi-titled veteran Juli Inkster were tied for the lead after the first round of the Lorena Ochoa Invitational.
Both opened with 5-under 67s at the Guadalajara Country Club in Mexico on Thursday to lead by one from South Korea's Meena Lee and by two from Scotland's Catriona Matthew..
Lee withdrew from Wednesday's pro-am due to illness but feeling under the weather didn't appear to hamper her on Thursday.She fired a 4-under 68 to sit alone in third Matthew shot a 3-under 69 to put herself in sole possession of fourth place.
Pettersen, in the meantime, had birdied four of her first five holes to get off to a blistering start.
She bogeyed the eighth, but promptly bounced back with a birdie on the ninth and played her final 10 holes in two-under par.
Inkster, meanwhile, was less spectacular, but more consistent, tallying five birdies and no bogeys.
To Inkster, age is just a number:
In a year when the LPGA Tour crowned it's youngest-ever title winner, Inkster appeared ready to prove that experience can never be overlooked. has put herself in a good position to become the oldest winner in LPGA Tour history.
Inkster's bogey-free 67 is the lowest round that she has shot in four years of playing in this event and she credited her good round to her consistency, hitting 11 of 14 fairways and having a solid day with the putter.
She needed just 26 putts in her round – helped of course by a chip-in for birdie on the 9th hole.
Its not just the age factor will Inkster to win this week. Retired former World No 1 Lorena Ochoa also has something to do with it.
"I love Lorena and I would love to win this tournament because Lorena's name is attached to it," Inkster said.
"Everyone on Tour feels the same way. You know Lorena is such a special person. Everyone on Tour respects her and it would definitely be special to win this event. But I've got a long way to go."
Pettersen came close to capturing the Lorena Ochoa Invitational title last year before falling two strokes shy of eventual winner IK Kim, who wrapped up the title with closing 8-under 64.
When the Norwegian golfing icon was asked what she would have to do differently to win this year, she laughed and said: "I really don't know. Can you tell me?
"Do you have a good tip? I keep coming back, though, I haven't given up. Last year I played really good. Last year I thought was my best chance, but then IK shot really low on Sunday.
"I think you win your fair share as long as you put yourself in a good position. Like I said, it would be a nice, but it's a long way away at the same time. But it's a good start. Five-under is a good score around this place."
Less is more? The person who may have been most surprised by Inkster's stellar opening round was Inkster herself. She has been dealing with a sore right elbow and she has limited her practice in recent weeks to take the strain off of it.
In recognition of her 11 worldwide wins this season, LPGA officials have declared that LPGA.com, the LPGA's social network sites and LPGA Headquarters in Daytona Beach will pay tribute to Yani Tseng on this day, the 11th of the 11th month in 2011.
Tseng is playing here in Guadalajara seeking her eighth victory of the LPGA season and her 12th worldwide this year.
LPGA.com, LPGA Facebook (www.facebook.com/lpga.official) and LPGA Twitter (www.twitter.com/LPGA) will feature stories, statistics, records and photo galleries from Tseng's 2011 season.
Media, fans and players are being encouraged to share their favorite Yani Tseng moments from 2011, share their reports on her season to date, and post 'congratulatory comments' via social networks.
In the meantime Tseng hasn't had the greatest of starts here in Mexico.
She shot a 4-over 76 on Thursday and currently sits in 34th place.