Pettersen beats Kerr in Sybase final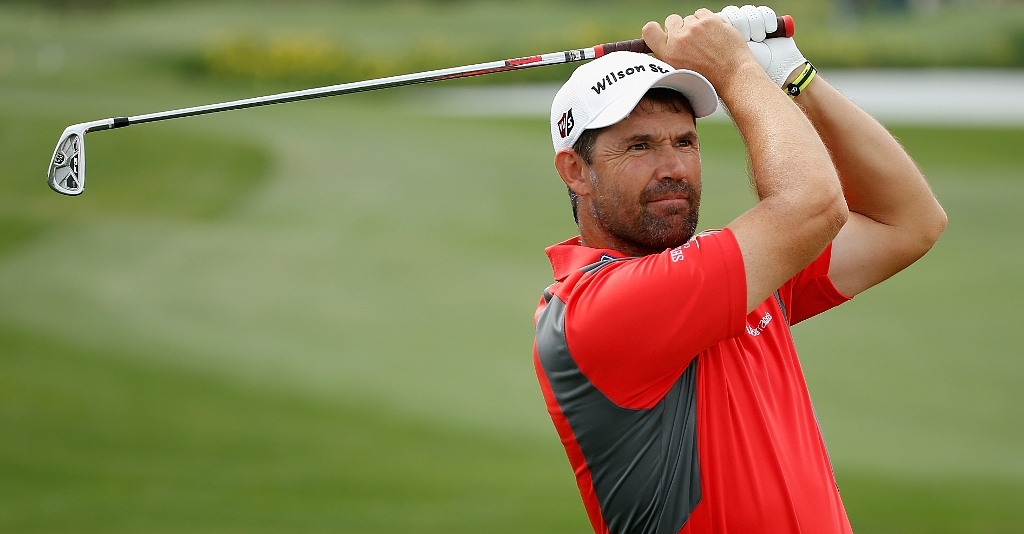 Norway's Suzann Pettersen has held off the USA's Cristie Kerr to win the LPGA Tour's Sybase Match Play final.
Norway's World No 3 Suzann Pettersen held off the World No 4 Cristie Kerr, of the USA, to take a 1-hole victory in the 2011 Sybase Match Play final on Sunday.
Pettersen sank a 15-foot birdie putt on the 18th hole to seal the match against Kerr and clinch her first victory of the 2011 season and her first in two years.
The Norwegian star's last victory came at the 2009 CN Canadian Women's Open.
Despite feeling "under the weather" for most of the week, Pettersen managed to win all six of her matches to capture the title and the $375,000 first-place winner's check.
In a week full of close, tense matches, her biggest victory came in the second round when she defeated Amy Hung, 5 & 3, but most of her wins were close with four of her six matches going all the way to the 18th hole
Coming into this week, Pettersen had recorded three top-10 finishes this season, but no wins.
In a final that had a Solheim Cup feel about it, Pettersen, Europe's highest ranked women's golfer and a five-time member of the European Solheim Cup team, took a 2-up lead through four holes with birdies on the 2nd and the 4th, but Kerr, The USA's highest ranked player and also a five-time Solheim Cupper, brought the match back to all square with two birdies of her own at the 5th and 8th holes.
A birdie on the par-4 9th by Pettersen, however, put the Norwgian back in front at the turn.
Things remained nerve-rakingly close as the two slugged it out with halves on the next five holes.
Number five seed Pettersen, whose road to the final included victories over Natalie Gulbis (the 49th seed), Amy Hung (45), Stacy Lewis (21), Yani Tseng (4) and Na Yeon Choi (1) in the semifinal eventually went two-up at the 15th hole, But never-say-die Kerr, whose runner-up finish was to be her best so far this year, birdied the 17th to force the match to the final hole before having to bow to Pettersen's closing birdie..
Pettersen was clearly delight to be a winner again.
"It's been a long way for me to finally get my second victory," she said afterwards.
"I worked awfully hard and that it would come in a match play tournament a little bit surprised me, but at the same time it (winning this type of event) feels even better.
In the match with Cristie today, I knew I had to try and get off to a pretty strong start, just to show her that I was right there to kind of make putts the same way she does to her opponents, and I felt very good coming into the back nine.
"I don't know if it's been a lot of golf or a few mental errors late in the day, but we both left a little bit out there. It almost looked like none of us wanted to win. And then she gave me a 2-up lead on 15 and leaving 16, I knew she was going to birdie 17.
"So it came down to 18 again. 18's been awfully good to me."
Top seed Na Yeon Choi won her consolation match over Angela Stanford, 4 & 3.
After falling to Cristie Kerr on the 18th hole of her morning semifinal match, Stanford was slow to get things going against Choi, last year's LPGA Official Money List winner.
Choi won five of the first nine holes and took a 4-up lead into the turn and then won the 10th hole before Stanford responded by taking the 12th and the 14th holes with pars.
Choi was not about to lose again and promptly closed-out Stanford with a par on the 15th to win 4 & 3.
SUNDAY'S RESULTS:
Final:
Cristie Kerr Lost to Suzann Pettersen (Nor) 1down
Consolation Match:
Na Yeon Choi (Kor) bt Angela Stanford 4 & 3
Semi-final:
Cristie Kerr (USA) beat Angela Stanford (USA) 1up
Na Yeon Choi (Kor) Lost to Suzann Pettersen (Nor) 4 & 2